As a modern European Capital, it's no surprise that Amsterdam has a fantastic club scene. With ADE only a few days away and many EDM fans planning their trips to Amsterdam, we figured it was about time to put together a list of our five favorite Amsterdam Clubs.
If you're looking for a club brimming with atmosphere, then Jimmy Woo is the place for you – assuming you can get in.
This Asian-themed bar and club are always worth a visit, known almost as much for its secretive door policy as its great style. With a luxury style, gorgeous interior design, and unforgettable party nights, Jimmy Woo is easily one of the finest European clubs and an absolute gem in Amsterdam's bustling club scene.
From delirious drag nights to memorable music, Club NYX is a Queer friendly hotspot that welcomes anyone and everyone to their excellent party nights.
Where Jimmy Woo focuses on exclusivity, NYX is all about inclusivity. It's a place where all are welcome to come and join the party and a great way to spend a night. So if you're looking for easy fun in the heart of Amsterdam, then NYX is the club for you.
If you love an underground atmosphere with industrial overtones, then you'll have to check out OT301. Known for its cheap drinks, excellent service, and dubstep/drum 'n' bass weekends, OT301 is a modern masterpiece of club design and the perfect place to party.
But this club is about more than just partying. They also offer a variety of workshops, as well as events ranging from arts and theatre to music and dance. It's a great place to celebrate all kinds of culture in a beautiful old building.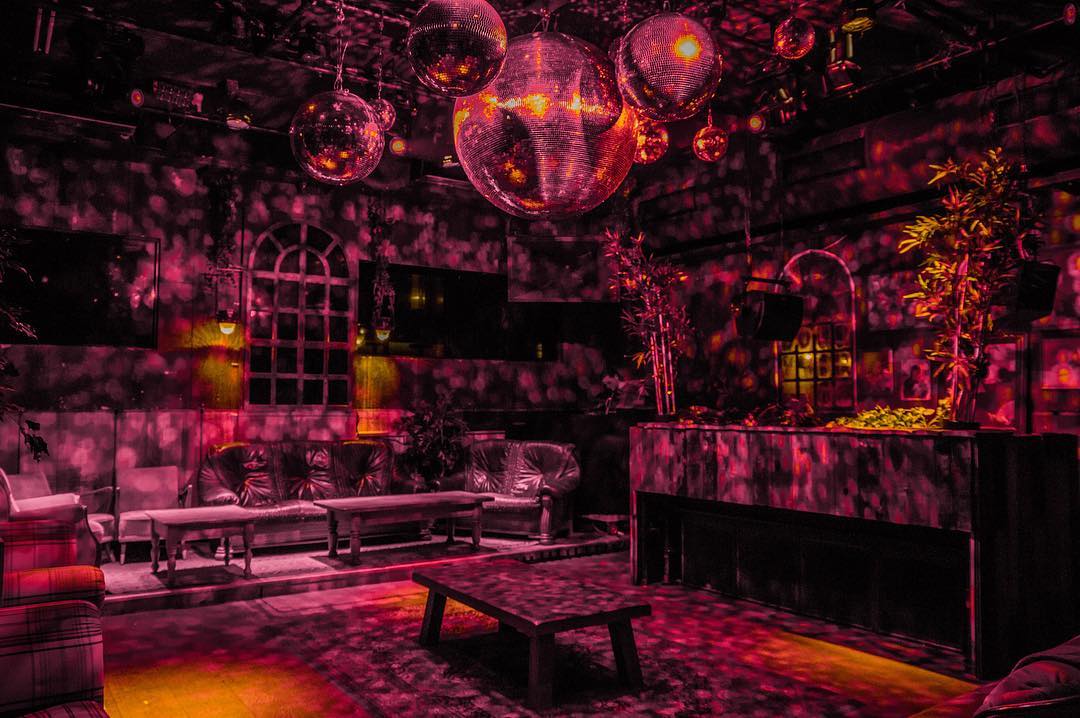 Sometimes, all you want is to escape the tourist traps and party with the locals, and those are the nights when you need a spot like Claire.
Claire is a classic club without the kind of cheap gimmicks you might see in other bars. You won't find novelty cocktails or pretentious, overpriced snacks here. Instead, you'll find a unique local atmosphere of the kind you only get after years of building a community.
This delightful two-room club has a fantastic sound system and lots of space for ambient and techno nights. What's not to love about that?
Location: Nieuw-West District
Last but certainly not least, we have to talk about Radion – Amsterdam's best spot for all-night ravers. With a 24-hour license and a cooler full of ice lollies, Radion is open and always worth a visit.
But Radion is more than just a club – it's a cultural and creative center that celebrates all things artistic. With a fantastic cafe and restaurant, you can grab a drink and a bite to eat before enjoying one of the best nights out Amsterdam has to offer.
Of course, these are just a few of our selections, and while we think they'll be perfect for Nexus Radio fans, we also don't want to discourage you from exploring this fantastic city. So while you're in Amsterdam, leave a night or two free to explore the streets and find somewhere that catches your attention.
For more updates and information about what to do during ADE, keep checking back with Nexus Radio, where we'll be following every important update as we move closer to one of EDM's biggest festivals.