When thinking about "Pride anthems," a few tracks immediately spring to mind — and among them is the timeless 1978 hit "You Make Me Feel (Mighty Real)" by Sylvester. Now, 35 years after the passing of the disco legend, Adam Lambert has taken the stage to pay homage to this influential figure who paved the way for LGBTQ+ music. Collaborating with renowned producer Sigala, Lambert has infused the track with a dance-driven remix, seamlessly melding his falsetto stylings into the song's fabric. He hits every musical note but intends not to imitate the late star; instead, he respectfully celebrates his legacy through this heartfelt cover.
On June 23, Lambert delivered a live performance of the song during the Good Morning America show, and on July 1, it was designated as the official anthem for this year's Pride In London 2023.
But what makes this song hold such significant importance, particularly within the LGBTQ+ community?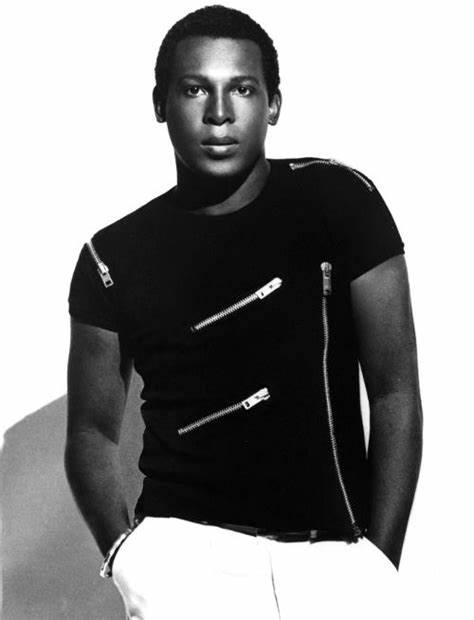 To delve into the heart of the matter, let's begin by discussing the singer of the original track: Sylvester.
Sylvester James rose as a somewhat unconventional sensation: a gender-fluid, openly gay, African American artist with a distinctive falsetto voice. He fearlessly embodied a flamboyant persona that drew inspiration from an eclectic mix of influences, including church women, black blues vocalists, drag performers, hippies, and the LGBTQ+ community. And while breaking through racial, gender, and sexual boundaries was not his ticket to stardom, his fearless embrace of them made him an international disco sensation and an enduring symbol of empowerment for the queer community.
Throughout the 1970s and 80s, Sylvester's unique identity propelled him to the forefront of the mainstream music scene.
And in 1978, "You Make Me Feel (Mighty Real)" came into existence. Written by Sylvester and fellow singer/musician Patrick Cowley, the song soared to global recognition. It snatched the top spot on dance charts in the United States and the United Kingdom, solidifying its status as a phenomenal hit.
"You Make Me Feel (Mighty Real)" evolved into the anthem of sexual and gender liberation movements, thanks to its ability to express a danceable revolution. Widely regarded as a pinnacle in the disco genre, the track frequently garners acclaim as one of the finest compositions ever created.
Today, "You Make Me Feel (Mighty Real)" by Adam Lambert and Sigala is a big deal because it is a modernized nod to LGBTQ+ pioneer Sylvester, who's all about rockin' his true self, embracing freedom, and bringing unity. When the song came out, Queerty gave it a thumbs up, saying, "The trailblazing rockstar's signature powerful vocals breathe new life into this disco banger, reflecting the essence of Pride itself: honoring those who came before us and fearlessly pushing forward toward the future."
Recently, Adam Lambert achieved his fifth appearance in the top 10 of Billboard's Album Sales Chart with his album "High Drama." This fresh solo release features many tracks, from the classics to the contemporary hits, all united by his exceptional and rare vocal talent. "High Drama" serves as a launchpad for the next phase in Lambert's musical journey, tapping into his renowned flair for high drama! As an artist who bleeds self-confidence and authenticity, Lambert fully embraces his true self and relishes each moment – much like the iconic Sylvester.