Alan Walker is a Norwegian-English DJ and record producer who was born in Bergen, Norway. He was born to Hilde Omdal Walker, his Norwegian mother, and Philip Alan Walker, his English father. His duo cultural background has played a large part in his musical career, and he always keeps it in mind whenever he is producing new music.
He did not start out interested in music. Instead, his early childhood interests were more focused on computer programming and graphic design since computers had already interested him. When he finally begin looking into music production, he taught himself with YouTube tutorials and thus was birthed a new musical star.
His music career started in 2012 after listening to a song by the Italian DJ David Whistle. After hearing this song, he winded up reaching out to David Whistle because he was curious how Whistle created his music. It was this beginning interest that helped pave the road for Alan Walker to become the DJ that he is today.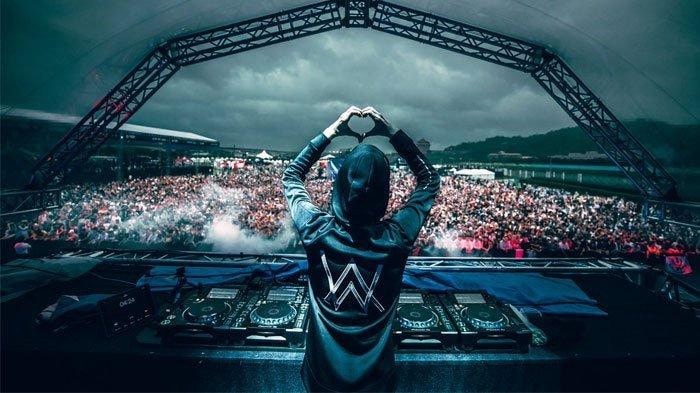 He started to create his own music, inspired mostly by EDM artists, on FL Studio on his laptop. He did not start off with much of a following, but after a bit of time, the fans he did have convinced him to try to pursue a more extensive career with his music. This led him to publish his music on more platforms such as YouTube and Soundcloud.
Until he released his first album in 2014, he was known mostly as a DK Walkzz. Over the next two years, he continued making music, releasing many of them under different labels with several recording studios. It was during these two years that he really started to gain popularity, and his fame as a DJ and music producer was achieved for the next several years till the present.
By 2017, he was the most famous Norwegian YouTuber with over 4.5 million subscribers. Not only did he have the most subscribers, but he had also achieved the most views for any channel at over 7 billion views. In just under five years since his first musical production, Alan Walker had already become a musical sensation.
For most of his early career, he went by the name DJ Walkzz, but he decided that he wanted to go with his real name, Alan Walker, after he signed his first record label. Since that first record label, he has released all of his music under the name of Alan Walker, which is the name that you can find his music under if you look him up to find his music.
When he performs live, he wears a hoodie, and a mask to go along with the image people have given him. He likes keeping that image around, and he thinks it is a pretty cool thing to do. It is like his own level of mystery. That way, people can question who the person behind Alan Walker is and what he is like.
The logo that he has adopted for his music is an A and W that are intertwined. He created this logo back in 2013 and has been using it on all of his releases since. These are, of course, the initials of his name, which help make the logo much more personal to him rather than just some image that was created for him.