Alessandro stopped by the BPM Music pop-up studio during the Nexus Lounge Miami for a quick interview. He discusses upcoming projects, provides a sneak peek into his time at Miami Music Week, and participates in our Take 5 series!
Alejandro Machado, better known as Alessandro, first pursued his career in dance music thanks to his admiration for David Guetta. "I was a jazz pianist for four years, and then I stopped that and then just kind of did my own thing," the DJ said, thinking back.
The young DJ sure knows how to stand out in the music's cutthroat industry. He said, "Social media's number one, and then you do really great branding." Alessandro's signature trademark is a black smiley face; you will see what I mean by visiting his Instagram account. He has this in every post, making his feed stand out more. This is because he is establishing a reputation with a smiley face. Alessandro is now working on designs for his merchandise and experimenting with various materials, such as cotton.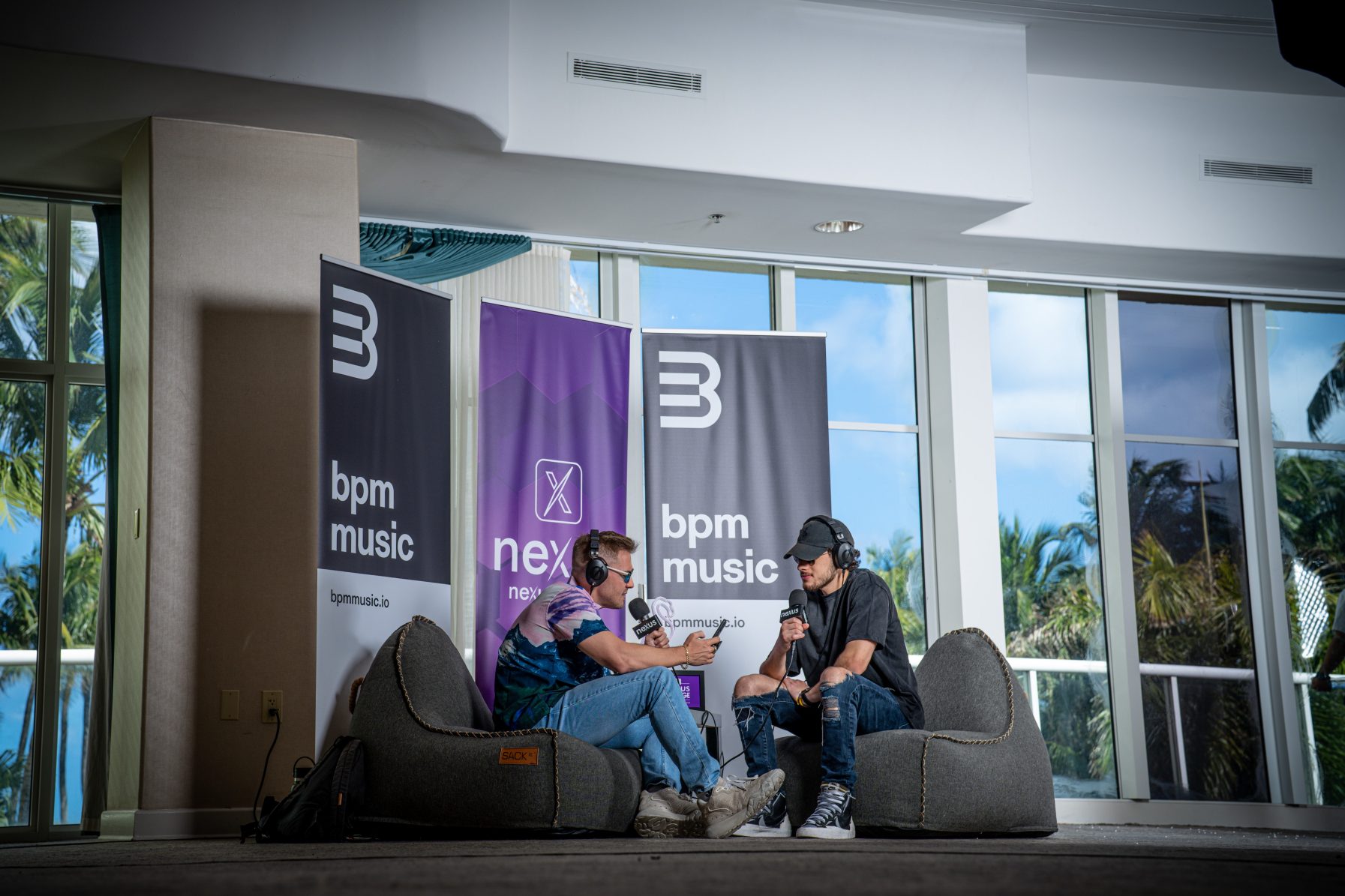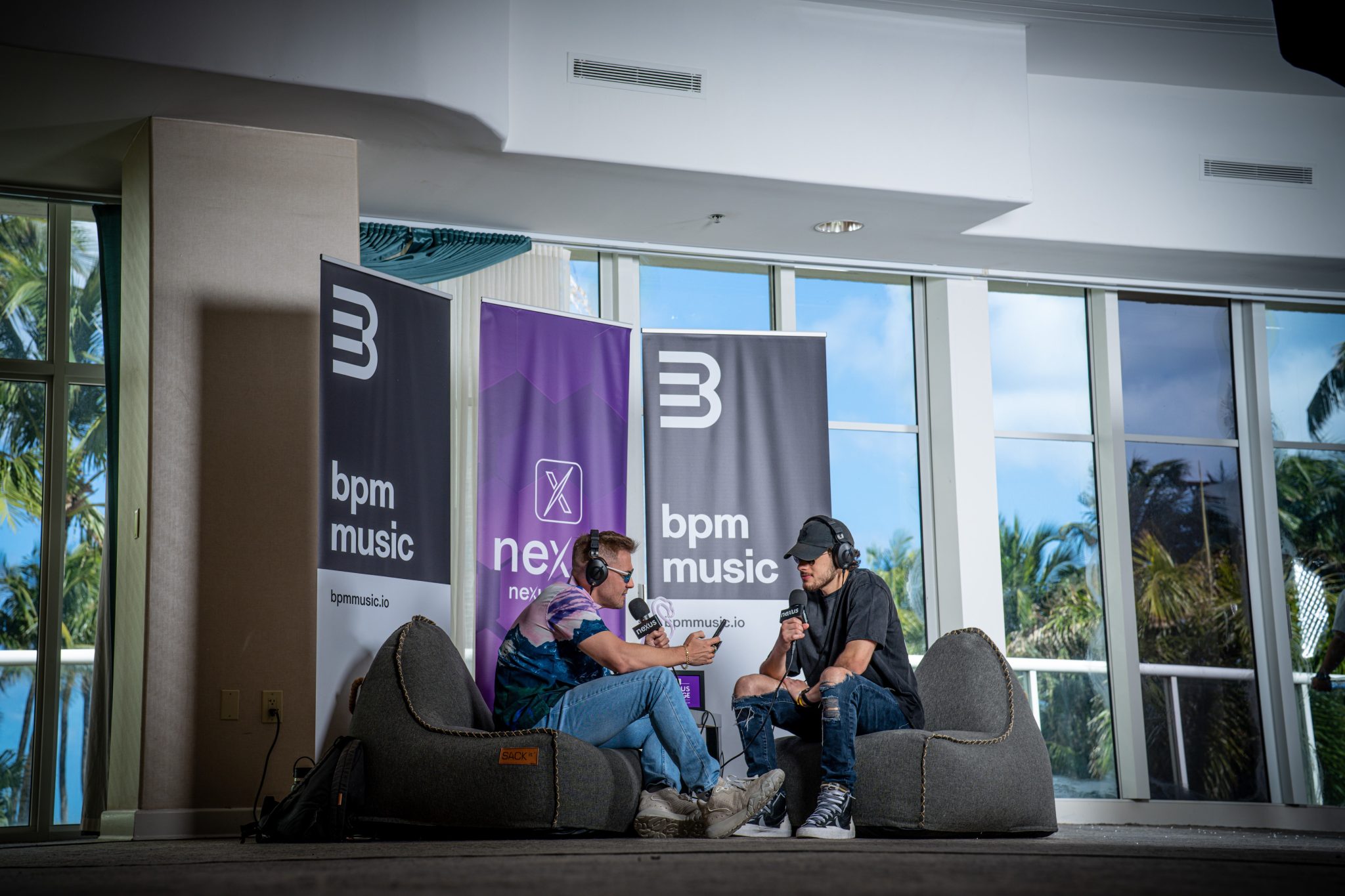 Luckily, the surprises that Alessandro has in store for fans continue. The Latin DJ has just teased back-to-back tracks, which will be released this April and May. "I'm kind of taking that tech house approach and just putting it into hardstyle now, so I'm working on it."
 As he explores infusing new musical styles into his work, he also looks forward to exploring new ways to interact with his friends. When asked what show he would live in, he answered, "How I Met Your Mother. The friend group that they have, they're always like doing adventures and stuff. And the thing is, I get FOMO when I watch that show. I wanna be doing what they're doing 'cause it seems fun," the DJ laughed.
 To learn more about Alessandro, including the weirdest thing he has ever eaten, listen to our full interview below.