In this Miami Music Week interview, we got to speak with the unforgettable Nik:11 in the Nexus Radio Lounge about her latest tracks and their inspiration.
An experienced producer and Artist with an international fan base, Nik:11 is the kind of musician who can effortlessly combine genres to create something new and exciting. Trained under the renowned George Clinton – The Godfather of Funk – Nik:11 developed a sound entirely hers. Tech House, Big-room beats, and Electro blend in a sensational sound unlike anything you've heard.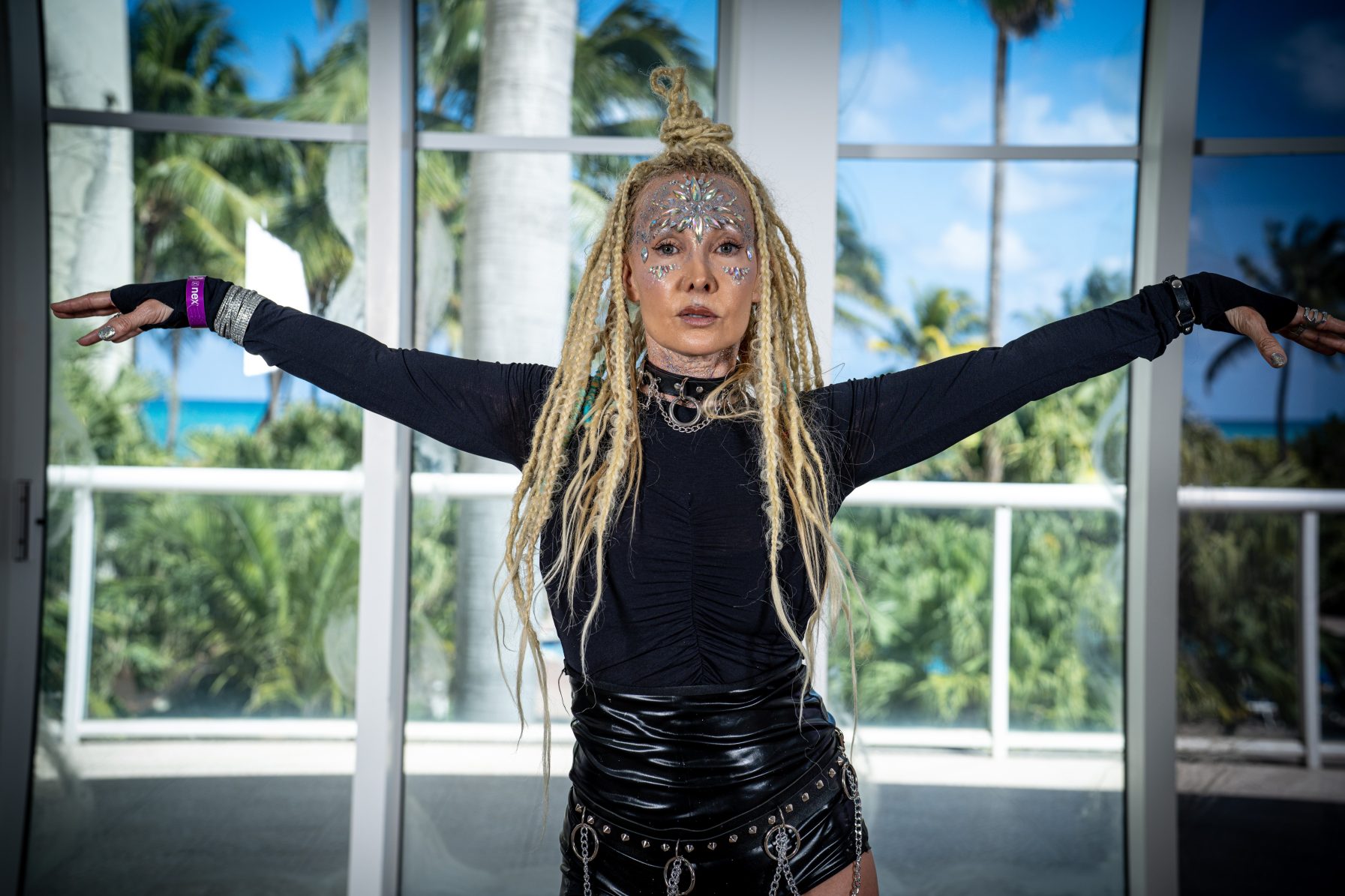 With massive chart success from her track "KICKBACK" and an electrifying fan reaction for her recent single "Pillow Talk," it's no surprise that Nik:11 has been featured in publications ranging from "Indie Source Magazine" to "Entertainment Weekly." Perhaps more surprisingly is that, alongside her music career, she's also worked as an actor on projects with the likes of Jeremy Piven, Jon Favreau, and David Spade.
That said, when talking about her career, she's relatively modest. When the subject of her most recent single ("Pillow Talk") comes up, she quickly credits the original Artist and her incredible work.
"No one believed in her," says Nik:11, referring to Sylvia Robinson, who originally released her version of "Pillow Talk" in 1973. "What people don't know about her is she created or developed the first rap group called The Sugarhill Gang." Going on to talk further about Robinson's history and incredible strength, it's clear that Nik:11 feels a genuine admiration for the Artist whose work contributed to her latest track.
She also talks about relating her experience in pushing to get her music heard by the right people.
Although the two songs share a name, it's worth stressing that the Nik:11 version of "Pillow Talk" brings a new sound to the table. Produced by the incredible Chico Bennett – known for his work with Lady Gaga and Britney Spears – Nik:11's pillow talk brings all her style and energy to this classic dance hit. And with over 200'000 streams and international radio play, the track is a certified hit, and it is no surprise.
To learn more about Nik:11, her career, and the strangest dream she's ever had, then be sure to check out the full, exclusive Nexus Radio interview.