Hailing from Moldova, producer and DJ Andrew Rayel joined us at the BPM Music pop-up studio at the Nexus Lounge Amsterdam. He talks about his ADE experience and latest projects and participates in our Take 5 series!
The young age of Moldovan electronic music producer/DJ Andrew Rayel never stopped him from playing a pivotal role among the best producers of the upcoming electronic dance music scene, earning him the nicknames "the modern-day Mozart," "the pride of Moldova," and "the next Armin van Buuren." He explored orchestral music and began his producing career at 13 after honing his musical abilities. The ardent music enthusiast didn't need much time to turn his ideas into sounds; he gave his first public performance at age 17. He developed a distinctive sound characterized by piano strength, balanced harmony, and upbeat stories. But don't worry—the story of Andrew Rayel has only just started.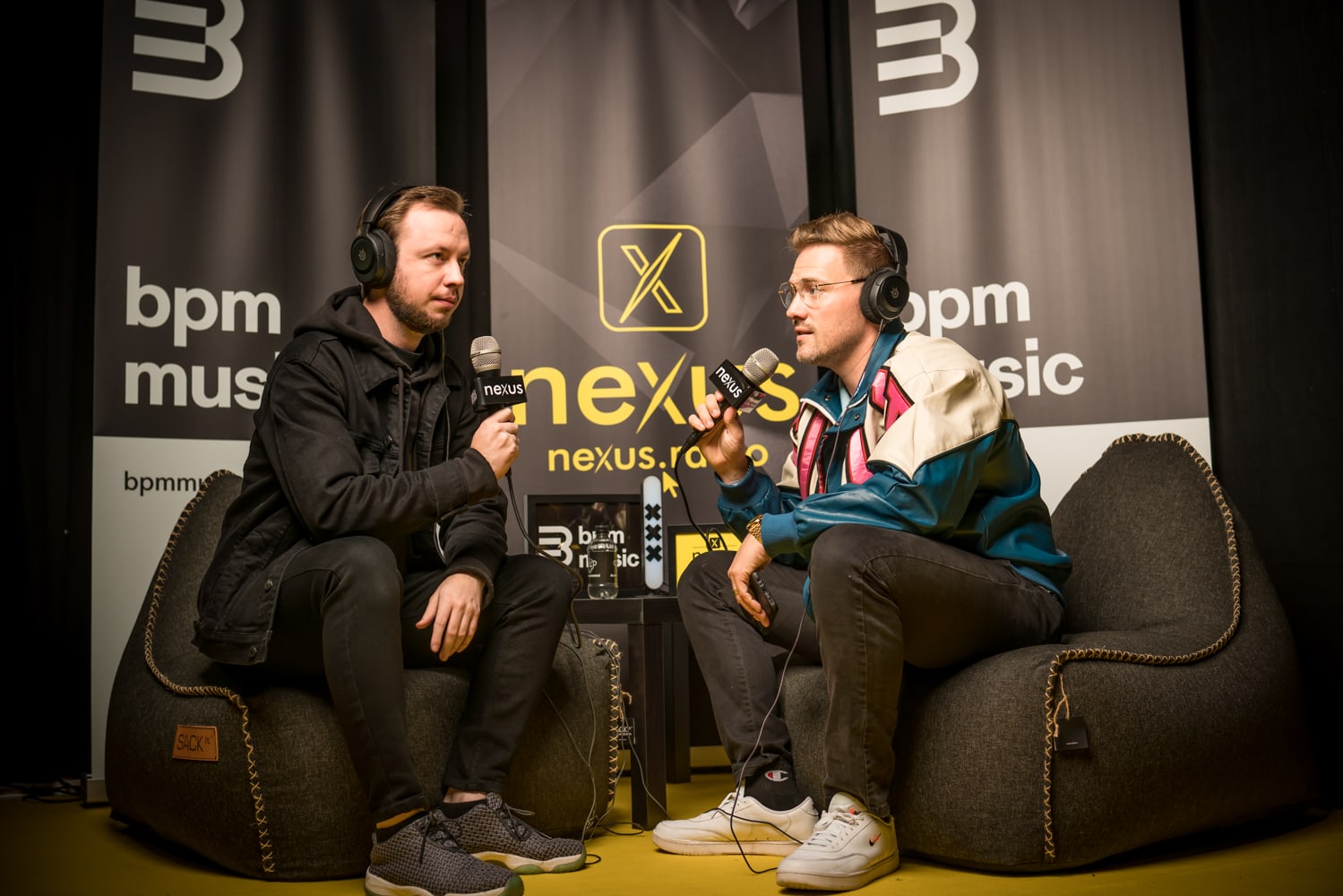 Throughout the early years of his career, Andrew Rayel DJ'd clubs and festivals. In 2010, he released his first original single, "Always in Your Dreams." A seemingly endless string of singles and remixes would follow from there, with Rayel remixing songs by artists like Tiesto, Sick Individuals, the Chainsmokers, and Hardwell while consistently releasing his original bangers. His songs were given a good home on the Armada Music-affiliated A State of Trance and Armind labels. With such noteworthy original compositions, it didn't take long for the Rayel sound to establish itself as a thriving label, "inHarmony Music," in collaboration with sister business Armada Music. Three years after the release of his first album in 2014, Find Your Harmony, his second album, Moments, was made known.
The music producer will return in January 2023 with the release of his third album, Lifeline. Rayel teases his fans about his upcoming album by saying, "It's gonna be something absolutely incredible: musically, trans-housey and a lot of great vibes combined. And, of course, not going too far away from the traditional sound that I always produce, so the fans should expect that there's gonna be some standard and royal sounds in there and a few experiments." Due to the three years he spent working on it, some of the tracks were already available, but he will add five or six new ones. He will merely package everything at the end of January.
Andrew Rayel is deemed a rare talent even in the fiercely competitive field of tech-savvy international DJs and producers. However, his soaring melodies and original music have the power to captivate anyone who listens. In addition to having a unique talent that draws admirers from outside the field of electronic dance music, Andrew Rayel is a workaholic who constantly attempts to improve his craft.
To know more about Andrew Rayel, including the highlight of this year for him, listen to our full interview below!