Jakarta born singer-songwriter Anggun began singing and performing at age seven. With help from famed music producer Ian Antono, Anggun released her first rock-influenced studio album called "Dunia Aku Punya" back in 1986.
In 1989, her song "Mimpi" was shortlisted by Rolling Stone as one of Indonesia's greatest songs of all time.
The Good Is Back.
Anggun made a fiery comeback in 2018 as a judge on "Asia's Got Talent," two Billboard Dance chart hits "What We Remember," and the dance-floor anthem "The Good Is Back!"
The Indonesian and French-based songstress dialed in for a quick interview about her recent projects but more importantly, Global Warming; a broad term for air pollution, land pollution, ocean pollution.
Todd: Alright, Anggun, if there was one island or country that you could buy, which one would it be?

Anggun: Bali.

Todd: Yeah? Would there be anything different you would do with it [the country of Bali]?

Anggun: Yeah, fewer buses.

Todd: Less pollution is what I hear.

Anggun: Yeah, less pollution. I love nature.

Going back to music, Anggun mentioned that she's a huge fan of Trent Reznor, the founder and primary songwriter of the Industrial-Rock band Nine Inch Nails.
Trent Reznor. I'm a super fan. He's god for me. Trent can never do anything wrong…Well, he's married to the wrong Asian, but hey!
No, no, I'm married and happy

Anggun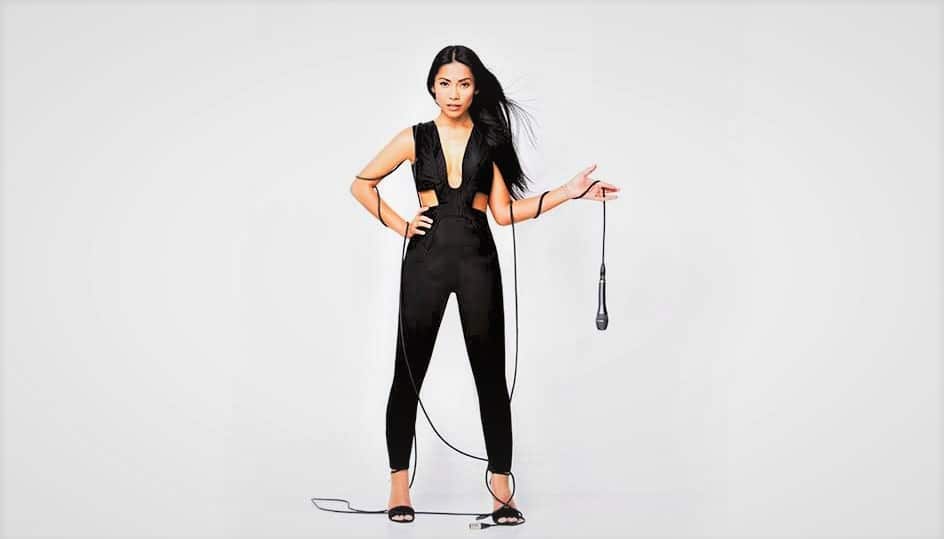 The Instagram Husband.
Anggun perplexed us with the term "Instagram husband," so we did some "keyboard digging" and discovered the term is actually quite common.
"The husband of a blogger or online influencer who takes photographs for his spouse and is tolerant of the constant interruptions that come along with the blogging business."
The example is "My Instagram husband is used to eating cold food because I always make him wait to eat until I take a good photograph."

Urban Dictionary
"My husband is a great "Instagram husband." He cooks well, he plays music, and he's superbly intelligent. And he used to be in the army, so he can hunt and he can protect me. And he's a handyman because he's German, so he knows how to build stuff with his hands. He's like my Swiss [Army] knife."

Anggun
Listen to our full interview with the "Asia's Got Talent" Superstar Anggun. Find out what she does to calm her nerves, other artists that she likes, and the regrettable PERM she can't get over after all these years!
The Audio Interview.