Dutch record label Armada Music, specialists in releasing electronic music have upgraded their working partnership with US consultant and radio promoter George Hess, a press release has said.
Armada Music (formed by the famed Armin van Buuren, Maykel Piron, David Lewis), and the dance industry veteran of 25+ years, George Hess started working together about seven years ago, and their collaboration proved successful in the following years. The highlight of their collaboration was Armin van Buuren's "This Is What It Feels Like", which went Gold in the US and also receiving a Grammy nomination. With their partnership upgraded, the artists and labels of Armada Music gain a stronger foothold in North America.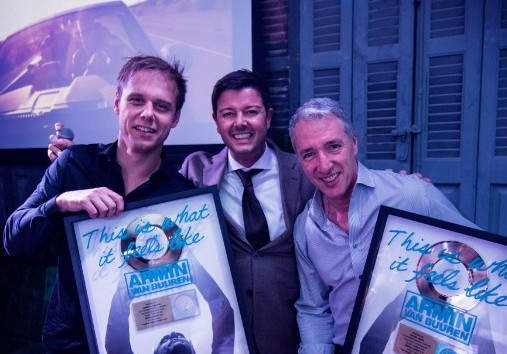 Maykel Piron, CEO Armada Music spoke on the partnership between the two:
"I'm extremely excited about this new chapter together with George. This year, we've launched even more artists and labels under our umbrella than last year and we will continue signing more acts and label partnerships. Our music and brand is in perfect hands with George and his team in America. From working with George in these last years, I can only say positive things about George and the way he works on our artists and releases. He's a true music person with the right experience to take our music to the next level in the most exciting territory in the world. Besides that, we at Armada strongly believe that working with nice and positive people benefits our company, our artists, and our product. George is one of the nicest persons in this industry. We are happy to be surrounded with his energy."
George Hess too had only good things to say on the newly inked partnership:
"In the years I've worked with Armada, I've seen a lot of amazing milestones. I've watched them diversify with acts like Lost Frequencies and the pop success of Armin Van Buuren. I've watched them grow to become a company of over 100 people, all positive, motivated, and passionate from the top down. That top down management style is exactly what has kept them on top of their game, and our relationship successful. On my 26th year of working in this industry, I am humbled to be involved in building out the brand, services and labels in the US with the team."
Armada Music will open a brand-new office in New York on July 6th, with Hess launching the New York office as the record label's representative in North America, focused on promoting its artists and labels.