Saudi Arabia is not traditionally known for its dance parties – in fact, a Saudi pop star was once arrested for dabbing at a festival. But new, more relaxed laws are beginning to be implemented, and that means that the Middle Eastern country is about to have its very first "DJ party" and Dutch DJ Armin van Buuren will be headlining!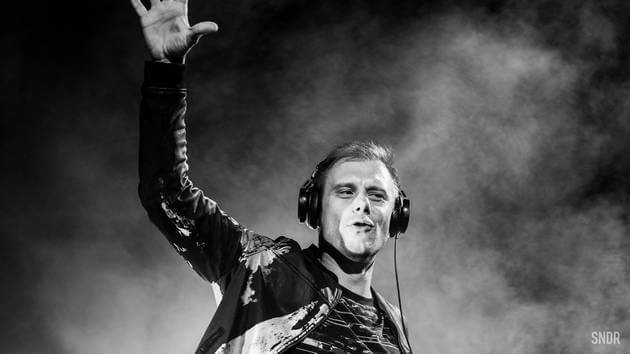 The event will be taking place this summer at King Abdullah Economic City in Jeddah and has official backing from Saudi Arabia's General Entertainment Authority, according to Mixmag. "Last September, national day celebrations marked the first time men and women were permitted to dance in the streets to electronic music," they reported. Formally hosting van Buuren's "DJ party" is an even bigger step up! The change comes from Crown Prince Mohammed bin Salman, who is aiming to diversify the country's economy in order to reduce dependence on oil. This includes expanding the entertainment business.
Van Buuren is no stranger to the region; he's played in other cities around the Middle East, including Dubai, Beirut, Bahrain, and Cairo, according to Newsweek. Hopefully that means he will be well-versed in the customs of the area! Though the codes of behavior have relaxed enough to allow women to drive, only men will be allowed at van Buuren's party.