The year 2008 came and went, bringing seas and tundras of new music and insufficient time to listen to it all. "Come Fly Away" by Benny Benassi is one of the songs that will instantly fetch you back to this era. Many listeners would remark that if floating over the clouds had a soundtrack, this would be it, and we couldn't agree more! That is why, in this week's Flashback, we give the song the time and attention it deserves.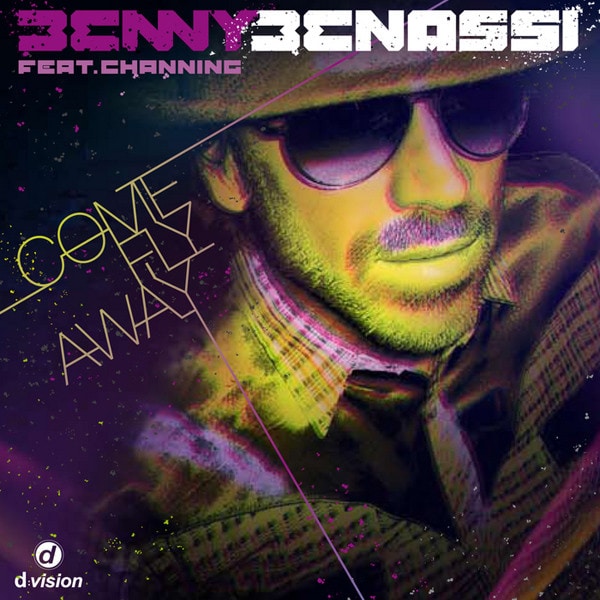 Born in Milan and raised in Reggio Emilia, Marco "Benny" Benassi is an Italian house producer and DJ with a trendy, energetic, and occasionally bizarre sound. He first made it big as KMC with "I Feel So Fine" (2001), then shortly after earned a global hit under his name with the electro-house predecessor "Satisfaction" (2002). This single, composed with his cousin, Alle Benassi, and inspired by the vehicle horns outside of an open highway-looking window, climbed to #1 in France and #2 in the UK and Germany.
The next several years were a whirlwind of success for Benny, whether it was the big festivals he performed at or his albums, which further propelled the Benassi name to stardom. Following his first solo studio album, Hypnotica, came Rock' n' Rave in 2008, which consisted of the single "Come Fly Away." This is the song for you if you enjoy a moderate trance with an uplifting, sensual vibe. Channing Banks also contributed to the song's composition and provided the heavenly vocals. It gives the impression that this will be one of gentler melodies, but then it kicks in with a strong bass that throws you off guard.
The same year, he won a Grammy Award for his groundbreaking remix of Public Enemy's "Bring The Noise." In 2011, Benny joined forces with a star-studded album cast for his album Electroman, which comprised T-Pain, Kelis, Jean-Baptiste, and Apl.de.ap, among others, and most notably Gary Go with his chart-topping single "Cinema." The Skrillex remix of "Cinema" reached Gold in the United States and Platinum in Australia and Canada. It earned Benassi another Grammy while remaining in the top 10 dance list on iTunes for more than six months.
With "Beautiful People," Benny Benassi combined his expertise with Chris Brown to release one of the hottest cross-over dance records of its time. The years since have been marked by tremendous international tours and albums, most notably his collaboration with John Legend on "Dance The Pain Away," which debuted live on stage at Coachella with John himself.
Benny released Danceaholic in 2016, his first album in five years, an unexpected, dazzling concoction of previously released songs, two previously unreleased reworks of earlier singles, and new songs, headlined by the blockbuster summer anthem "Paradise," once again with Chris Brown.
Beyond his productions, he carried his sound to a broader musical audience through a slew of high-profile remixes with the likes of Bob Marley & The Wailers, Giorgio Moroder, Madonna, Sean Paul, and the Rolling Stones, among others. All while hosting a weekly radio show on the US heavyweight iHeart Radio, which has a staggering quarter-billion listeners monthly. If there's one thing we've learned from Benny Benassi, it's to expect the unexpected.