Hey party people! If you're ready to embark on a journey down the rabbit hole of music and magic, mark your calendars for June 1 and June 2, 2024. Insomniac, the mastermind behind iconic events like Electric Daisy Carnival (EDC), is teaming up with the incredible Auris Presents to bring the enchanting Beyond Wonderland to Chicago for the very first time! Get ready for two days of mind-blowing electronic beats, enchanting themes inspired by Lewis Carroll's Wonderland, and an adventure that will make your head spin in the best way possible.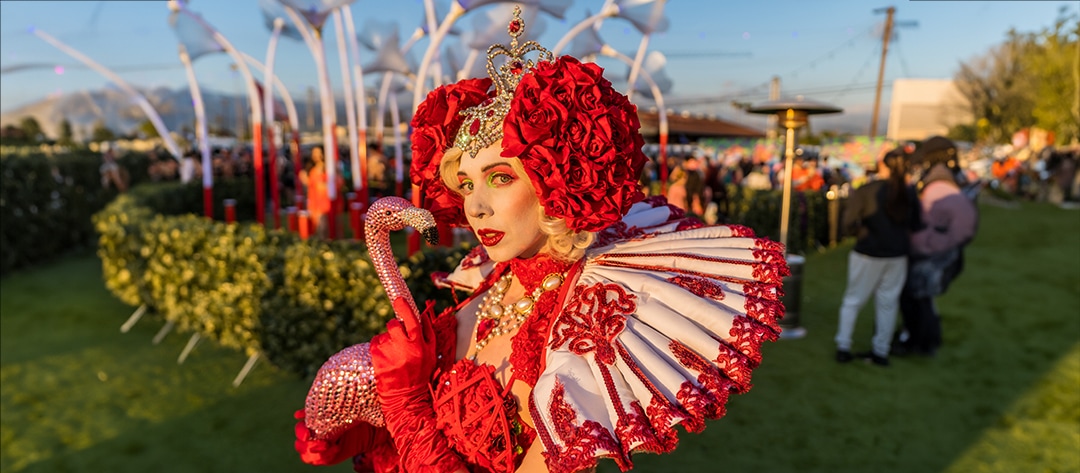 The extravaganza unfolds at the Huntington Bank Pavilion at Northerly Island, where the shores of Lake Michigan meet the iconic Chicago skyline. Picture this: Northerly Island transformed into a wonderland of color, flavor, and beats that will have you dancing until the sun comes up.
And here's the kicker—brace yourselves for the "Mad Presale" kicking off today at 12 p.m. PT! Secure your two-day General Admission, GA+, or VIP tickets at the lowest prices ever. Plus, you can even layaway your tickets starting at just $9.99! Head over to chicago.beyondwonderland.com to ensure you're part of the madness.
Northerly Island will be the place to be, featuring four epic stages—Queen's Domain, Mad Hatter's Castle, Caterpillar's Garden, and Cheshire Woods—all swirling amidst the madness of Alice's Tea Party. Guided by The Mad Hatter, the Queen, and a crew of curious characters, the musical journey will span everything from house and techno to trance and bass, ensuring an auditory experience like no other.
Beyond Wonderland has been dazzling Southern California since 2010, and now it's making its mark on the Midwest! Chicago, get ready to be the epicenter of the music festival universe.