Cher .. The music continues… as strong as ever for this superstar who has soared past the six-decade mark while astonishingly transforming herself from backup singer to feminine icon! With ups and downs, Cher arose like a phoenix from the ashes, re-inventing herself every decade and rediscovering herself on top all over again. Cher is a maestro of reinvention whose only constant is her fiercely independent attitude. Let's revisit her work through the years and be inspired by the woman she has become!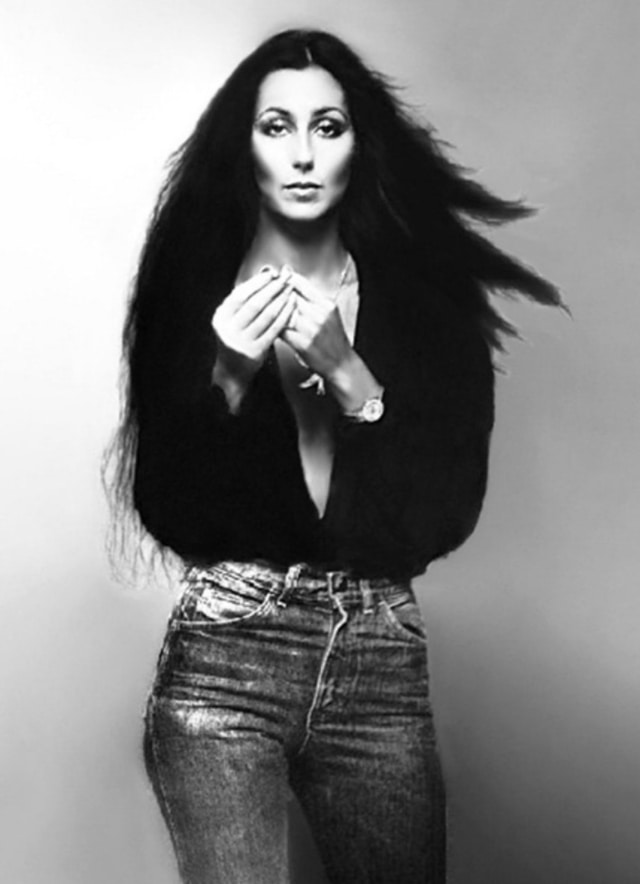 Cher has reigned the
music
world as the undisputed Goddess of Pop, known for her tremendous voice, exotic features, and razor-sharp tongue. Born Cherilyn Sarkisian in 1946 in El Centro, California, she started her career as a studio backup singer. However, Cher's life was forever changed in 1962 when she met the older-by-11-years, Sonny Bono. He worked under record
producer
Phil Spector at Gold Star Studios in Hollywood when he convinced Spector to hire Cher as a session singer. She recorded backing vocals on Spector classics such as "You've Lost That Lovin' Feelin'" and "Be My Baby." The couple's relationship grew, and they wedded on October 27, 1964.
Cher initially sang alone, with Sonny writing, arranging, and producing her songs behind the scenes. When the records flopped, Sonny felt they needed to perform as a team, so they released two songs in 1964 as Caesar and Cleo ("The Letter" and "Baby Don't Go"). Again, no luck. However, altering their identities made a difference, and in 1965, they were on fire as Sonny & Cher and gained instant success.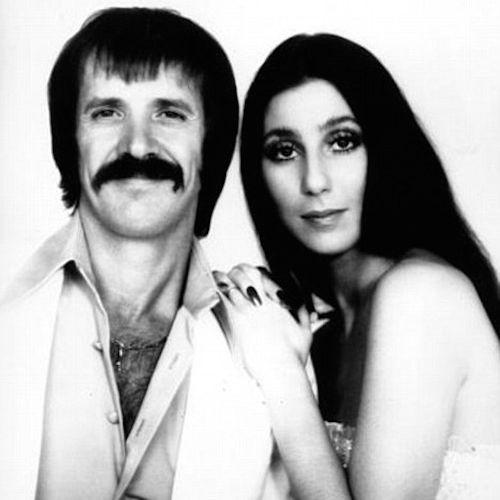 Cher rose to prominence as one-half of the folk rock husband-wife combo Sonny & Cher when their song "I Got You Babe" peaked in the US and UK
charts
at number one. Collectively, they were able to sell 40 million records worldwide. During this time, she launched her solo career with the
top
-ten hits "Bang Bang (My Baby Shot Me Down)" and "You Better Sit Down Kids." In the 1970s, she became a TV personality with two CBS series, first The Sonny & Cher Comedy Hour, which had more than 30 million spectators weekly during its three-year run, and subsequently, The Cher Show. By wearing extravagant clothes, she made a name as a fashion trailblazer.
While appearing on television, Cher released the number-one songs "Gypsys, Tramps & Thieves," "Half-Breed," and "Dark Lady," becoming the female artist who achieved the most number-one singles in US history at the time. She recorded the disco album Take Me Home (1979) after her separation from Sonny Bono in 1975 and earned $300,000 a week for her Las Vegas concert residency from 1979 to 1982.
In 1998, Cher hit a new commercial high with the dance-pop album Believe, the title song of which topped the Billboard Year-End Hot 100 singles chart in 1999, becoming the best-selling single by a female artist in the United Kingdom. The "Cher effect" is a pioneering usage of Auto-Tune to twist her vocals. Her 2002-2005 Living Proof: The Farewell Tour earned $250 million, becoming one of the highest-grossing tours of all time. In 2008, she received a three-year, $60-million contract to lead the Colosseum at Caesars Palace in Las Vegas. During the 2010s, she released studio albums Closer to the Truth (2013) and Dancing Queen (2018); these two reached number three on the Billboard 200.
From her humble roots in the 1960s to her continuously evolving career as a solo artist, Cher paved the path for Madonna, Beyoncé, Lady Gaga, and countless other pop divas. Cher, an icon of female empowerment, continues to carve out a distinct place in the famously male-dominated
music
industry on her own terms through skill, hard work, and sheer willpower.