In the vibrant city of Chicago, a unique dance style known as footwork has emerged, captivating audiences with its frenetic energy, intricate footwork, and pulsating beats. Rooted in the city's rich African-American and Latinx communities, Chicago footwork has evolved from its humble beginnings in the late 1980s to become a global cultural phenomenon.
Chicago footwork finds its roots in various dance styles that have permeated the city's urban landscape for decades. Influenced by African tribal dances, tap, breakdancing, and house music, footwork developed within Chicago's vibrant underground music and dance scene. It gained popularity in the 1990s through the advent of juke music, a genre characterized by its rapid beats, syncopated rhythms, and repetitive vocal samples.
At its core, footwork is defined by its lightning-fast foot movements, intricate steps, and acrobatic body contortions. Dancers engage in a battle-like atmosphere, engaging in fierce competitions where agility, speed, and creativity are put to the test. Footwork is known for its mind-boggling foot shuffles, quick spins, and gravity-defying movements executed with precision and finesse.
The dance style is characterized by its syncopated rhythms, with dancers using their feet to create intricate patterns that synchronize with the rhythm of the music. Footwork is performed on a distinctive canvas: the dance floor, known as the "battle zone," where dancers engage in face-to-face competitions, showcasing their individuality, style, and technical prowess.
Beyond its captivating dance moves, footwork is deeply embedded in the cultural fabric of Chicago. It has served as a vehicle for self-expression, empowerment, and community-building within marginalized communities. Footwork battles and dance competitions provide a platform for individuals to showcase their talent, gain recognition, and foster a sense of camaraderie.
The dance style has also become a symbol of resilience and creativity in the face of adversity. Many footwork dancers come from economically disadvantaged neighborhoods, using the art form as a means to transcend the challenges they face. Footwork provides an outlet for self-discovery, allowing individuals to channel their energy into a positive and expressive art form.
Chicago footwork's influence extends beyond the dance floor and has made a significant impact on the music scene. Footwork's energetic and intricate rhythms have been embraced by electronic music producers worldwide, influencing genres like trap, dubstep, and even pop music. Artists such as DJ Rashad, DJ Spinn, and RP Boo have played a pivotal role in bringing footwork to a broader audience, collaborating with renowned musicians and expanding the genre's reach.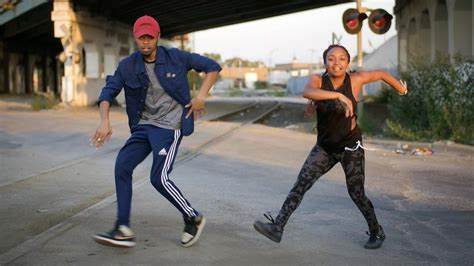 In recent years, footwork has gained international recognition, leading to workshops, festivals, and cultural exchanges. The global footwork community has formed, connecting dancers and artists across borders, fostering creativity, and preserving the rich heritage of the dance style.
As footwork continues to evolve and gain popularity, it is essential to honor its roots and preserve its cultural heritage. Community organizations, dance studios, and cultural institutions in Chicago and beyond are actively working to ensure the longevity of footwork. Through educational initiatives, mentorship programs, and performance opportunities, efforts are being made to pass down the dance style to future generations and preserve the essence of Chicago footwork.
Chicago footwork is much more than a dance style; it is a cultural movement that has transcended boundaries and captivated audiences worldwide. Its energetic foot movements, intricate rhythms, and cultural significance have left an indelible mark on the dance and music scene. As footwork continues to evolve and gain recognition, it serves as a testament to the power of creativity, resilience, and community in shaping artistic expressions that resonate with people from all walks of life.