Just in time for the holidays, this week's flashback examines Kylie Minogue's "100 Degrees." The second single from the Australian pop icon's thirteenth studio album Kylie Christmas (2015), "100 Degrees," is a unique record that breaks from holiday music conventions with its inclusion and use of dance and disco influences.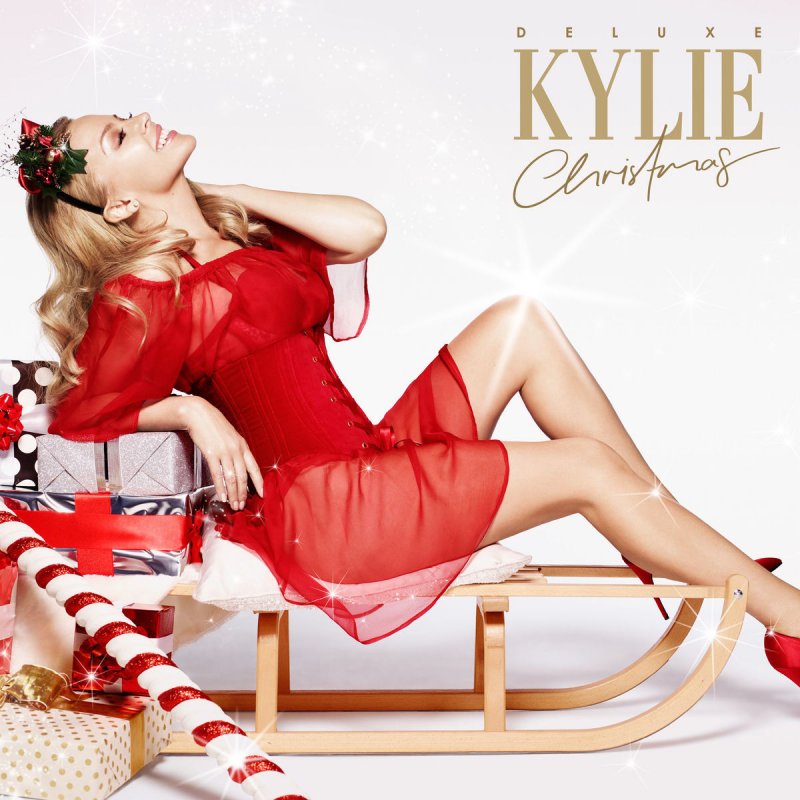 A duet with Minogue's younger sister Dannii, "100 Degrees" is a synth-heavy disco track that features production and songwriting credits from industry legends Steve Anderson, Ash Howes, and Richard Stannard, all of whom are longtime collaborators with the Aussie "Princess of Pop." The latter two producers make up two-thirds of Biffco, a UK-based songwriting and production team that has worked with One Direction, Ellie Goulding, Leona Lewis, and the Spice Girls.
"100 Degrees" was released as a single in early December of 2015 through Parlophone and Warner Music, acting as a follow-up to the album's first single, "Only You," which featured vocals by a host of The Late Late Show James Corden. Curiously, "100 Degrees" was only included on the deluxe edition of Kylie Christmas, peaking at #7 on the ARIA Charts. It was also included on the Snow Queen Edition of the album, released the following year in 2016. It featured five new tracks and a collaboration with British singer-songwriter MIKA.
The highest-selling female Australian artist of all time, Minogue cites early childhood experiences of Christmas in her native Australia as the inspiration for this track. Originally from Melbourne, Minogue moved to the United Kingdom over thirty years ago. She grew up experiencing the holidays during Australia's summer season and was therefore unaccustomed to snowy Christmases in the Northern Hemisphere. Lyrics from the track reference this climatic juxtaposition, particularly in the chorus: "Whether the sun beats down / Or there's a storm around / Whether the snow falls or it's 100 degrees / It's still Christmas to me."
The synth-heavy Christmas track takes a lot of inspiration from disco records of the late 70s and early 80s, referencing disco legend Donna Summer's output from this period. Beginning with an intimate string- and piano-laced introduction that calls back to Summer's chart-topping "MacArthur Park", "100 Degrees" quickly launches into a four-on-the-floor beat featuring "oo" -ing and "ah" -ing background singers, grooving bongo rhythms, rapidly rising strings, and synths—lots of synths. The track evokes the neo-disco we've come to expect from the likes of Jessie Ware and Dua Lipa, yet always stays true to the album's holiday themes and Minogue's signature sound.
Clocking in at around four-and-a-half minutes, the song offers a unique alternative to traditional and contemporary pop Christmas music. Minogue's sister Dannii said of the track: "There are not enough party Christmas songs; everyone has Christmas parties, but what music do you put on? This song is perfect for dancing to." 
For those familiar with Kylie Minogue's discography and historic career, a fusion of disco and holiday tunes should come as no surprise. The Australian queer icon has received critical and commercial acclaim throughout her career for her consistent boundary-pushing, particularly on records like Light Years (2000) and Fever (2001). Minogue's most recent album, Disco (2020), harkens back to "100 Degrees" and the singer's pop-disco roots, offering listeners a more extraordinary taste of Donna Summer's synths but with a signature Minogue twist.
Shake up your Christmas playlist by checking out "100 Degrees" by Kylie Minogue and featuring Dannii Minogue.