The LGBTQ+ population is more out in the public eye than ever, particularly in the film, television, and music industries. In celebration of #PrideMonth and Cyndi Lauper's upcoming 70th birthday, we look back at the gay icon's lasting impact and how her music and activism have given a voice to the LGBTQ+ community.
The Legacy of Cyndi Lauper in the Music Industry
Cynthia Ann Stephanie Lauper is a prominent American performer, songwriter, actress, and activist. In 1984, her four-octave vocal range, eccentric character, mismatched clothes, and colorful hair propelled her to stardom. "She's So Unusual" was Lauper's first album, earning her a Grammy for Best New Artist and making her the first female artist in history with four top-five songs from a debut album. Ten more studio albums later, Lauper has produced classic anthems like "Time After Time," "True Colors," and "Girls Just Wanna Have Fun."
Lauper was an outspoken advocate for women's rights and a role model for her confidence in speaking about taboo topics others avoided. For instance, "She Bop" was about masturbation, while "Above the Clouds" honors the life of a young man murdered in Wyoming simply for being gay.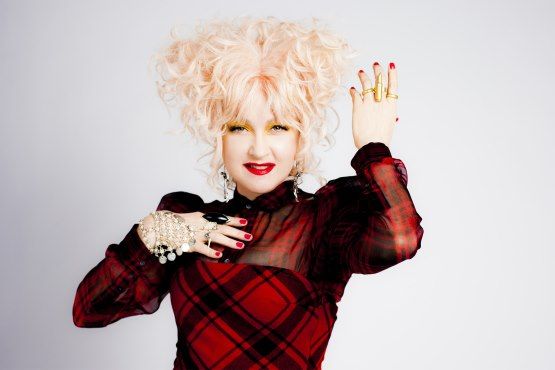 Cyndi Lauper is More Than Just a Gay Icon
Cyndi Lauper has sold over 50 million singles, but her lengthy advocacy for LGBT rights has earned her equal acclaim. Cyndi has always said that her sister Ellen, a lesbian, was the impetus for her being active in the fight for homosexual rights, but this is only one factor in her lifelong fight for equality.
In the decades since, her DIY persona and iconoclastic career have won her legions of supporters in the LGBTQ+ community, who have always seen her as an ally and a friend.
Cyndi Lauper's close bonds with members of the LGBTQ+ community span nearly her whole life. The song "True Colours," released in 1986, became a staple in the homosexual community thanks to its empowering message of acceptance and authenticity in the face of prejudice. She revealed that the song also has special meaning after the passing of her friend from AIDS/HIV.
Furthermore, Lauper is a dedicated advocate for the causes she champions. She has a long history of advocating for marginalized communities, including women, those with HIV/AIDS, and the LGBTQ+ community. Her dedication is so strong that in 2008 she founded her own organization, True Colors United, to abolish youth homelessness, specifically among the LGBTQ+ community, which accounts for up to 40% of the young homeless population.
Cyndi Lauper is a pioneering figure in the history of successful women in music; she was admitted into the Songwriters Hall of Fame in 2015, published a memoir that became a New York Times bestseller, and continues to win prestigious awards and accolades in her field and beyond.
Indeed, no one else can pull off the role of "ally" like Cyndi Lauper. She has devoted her life to advocacy, and the LGBTQ+ community delights in her bold fashion choices and eclectic music collection.