Italian DJ and producer Daniel Fratee graced us with his presence at the Greats Brooklyn pop-up studio during the Nexus Lounge Miami. He shared his thoughts about Miami, promoted his latest projects, and joined the fun in our Take 5 series!
Born in Lecco in 1998, Daniel Frate is a DJ and producer specializing in house, tech house, and electronic dance music. At the tender age of 12, he began his career as a DJ at local bars in northern Italy. Six years later, Daniel Frate finally dropped an EP featuring four songs on DOS (denial of service) records. In 2019, he released three more tracks, competed in, and placed third at the national TOUR MUSIC FEST competition. Since that time, he consistently released music on several different record labels.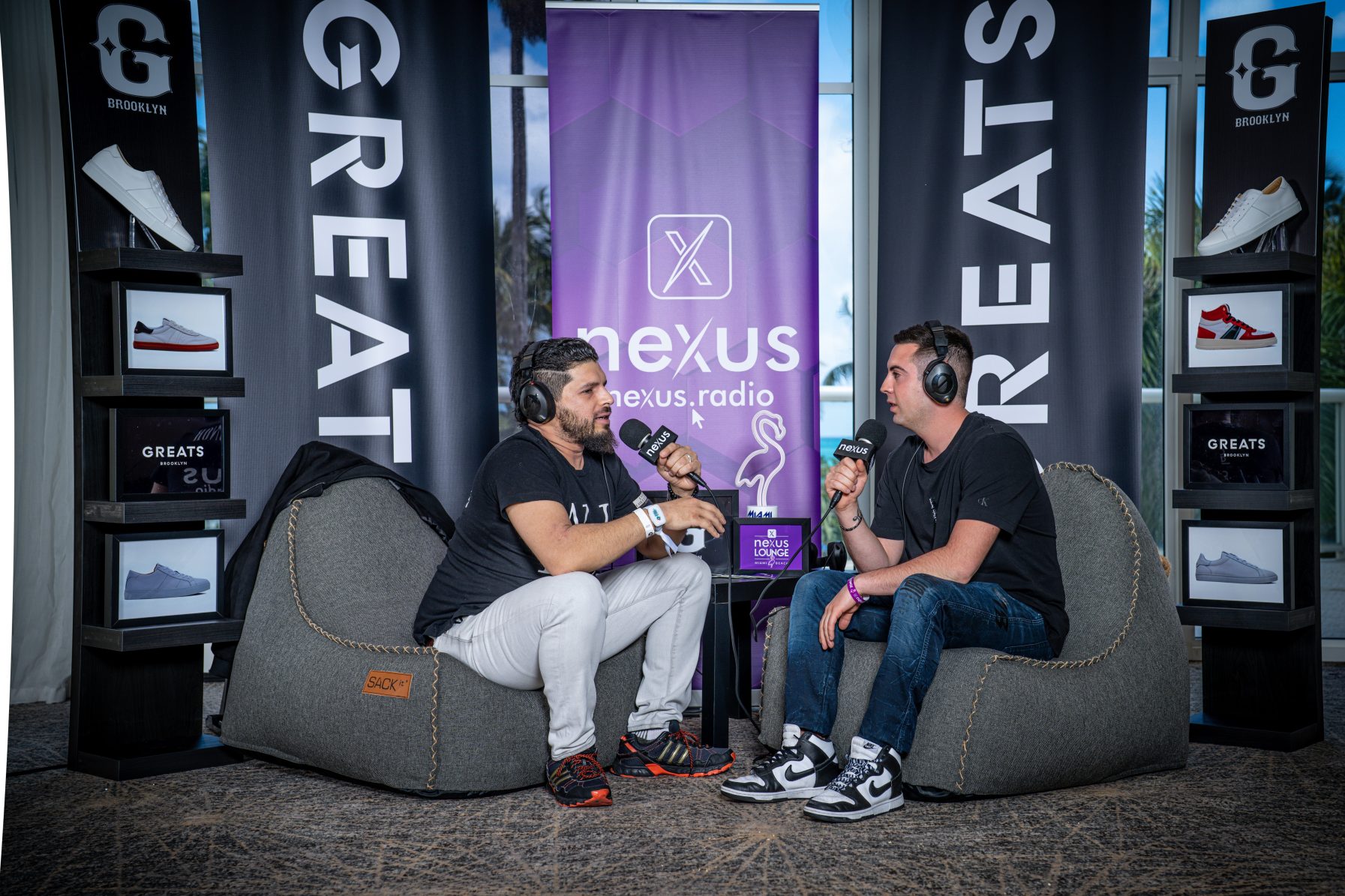 Just recently, Daniel Frate made his debut at the Miami Music Week and performed at a showcase hosted by Head Studios and Meritocracy Records. Being a first-time visitor in Miami, the DJ remarked that the city's energy immediately struck him. He also mentioned two new song releases, including "Trust Me."
Furthermore, the DJ took the chance to promote his club-hopping shows in Ibiza from May 11th to 18th! "It's called Ibiza Playabout, and it was a seven-day party, and I think it's crazy if anyone will join us."
With all the travel his work has necessitated, Daniel Frate has no doubt tasted unusual cuisine, but the strangest item he's ever eaten was a bit of a shock. "It was the Indian soup (curry)," the DJ confessed. Given that Indian food is among the world's finest, Daniel Frate must locate the best Indian restaurant to change his mind ASAP!
To learn more about Daniel Frate, including the impact of music on his life, listen to our full interview below.