There's something about DJ duo Disco Fries that puts a smile on our faces—maybe it's their infectiously bubbly energy or how they prioritize kindness and community in building their brand and impressive careers. Or maybe it's the endless food talk.
We were over the moon to have found time to catch up with them at our Nexus Radio Pop-Up Studio at Miami Music Week this past March. Finally, we had a chance to talk about the duo's upcoming releases, their thoughts on the influence of AI on music production, and their COVID-era mixing and mastering project, Finish My Track.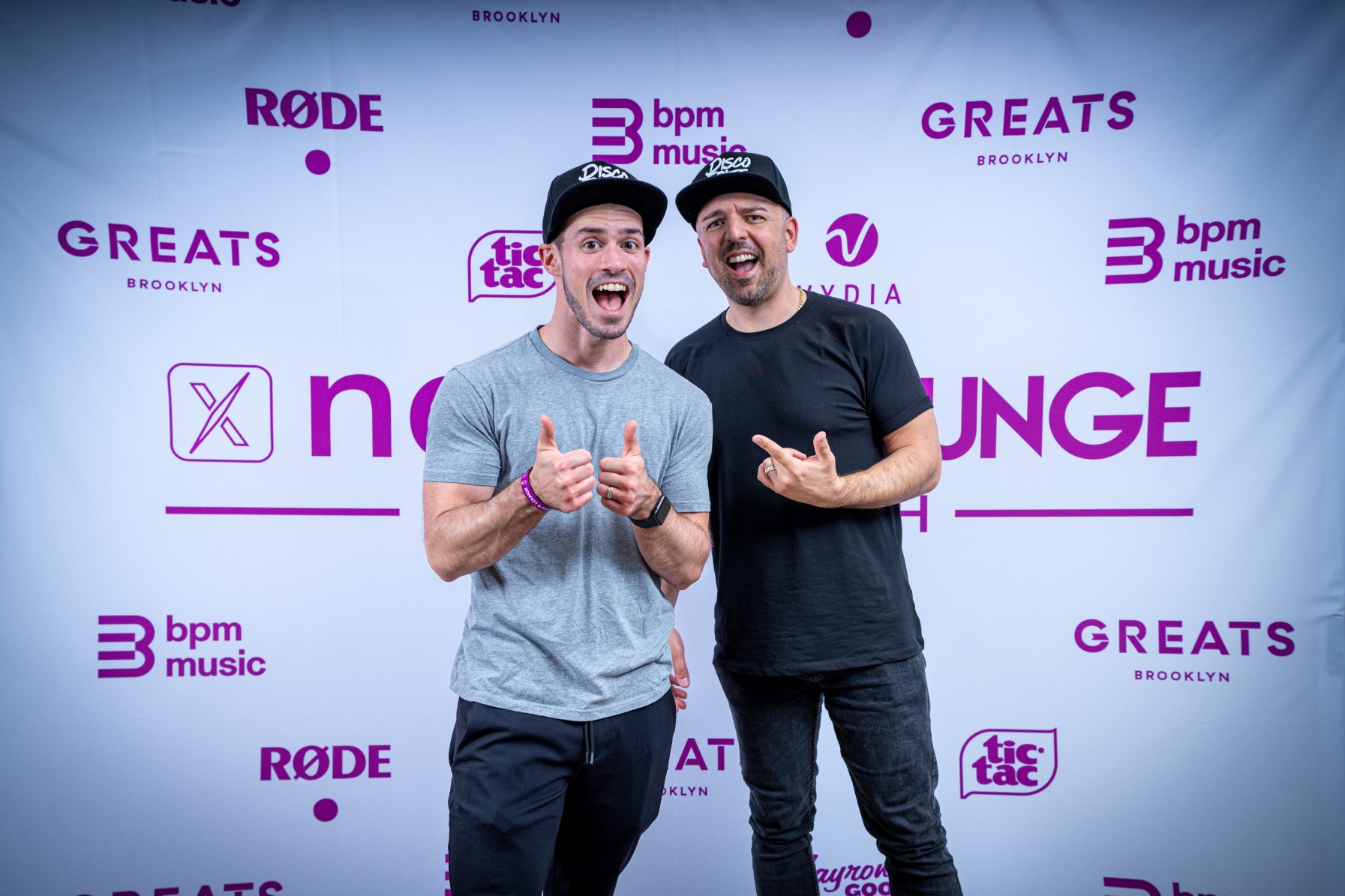 Consisting of producers Nick Ditri and Danny Boselovic, Disco Fries has come a long way from its Berklee basement origins. The duo is fresh off celebrating their EDMA nomination this past year for "Pieces," a collaboration with Vassy and the Dutch musical project Bingo Players.
Another stellar collaboration with Vassy from 2019 by the name of "Concrete Heart" topped both the Billboard Dance Club and U.S. Radio Dance Charts, while the more recent "Spiral" by Lena Leon featuring production from Disco Fries and released through the duo's label Liftoff Recordings has received nearly universal acclaim.
A big source of inspiration and work for the duo has been their project Finish My Track (finishmytrack.com), which helps artists with close-to-finished tracks get their work mixed and mastered. Out of that came regular Twitch streams with extraordinary guest artists like Tommie Sunshine and Vince DiCola, hoping to "shed light on some of the insider tips and tricks of the industry that some of the up-and-comers haven't been able to get their hands on otherwise."
Self-proclaimed pioneers of remote work by having always lived in different states during their decades-long partnership, Nick and Danny have tons of new music up their sleeves. Most exciting, perhaps, is an upcoming studio album, "Another World," which is slated to be released sometime in the middle of summer.
The duo tells us that they're happy to be in Miami, not just due to the many restaurants they plan on visiting but also because it's a chance to celebrate recent successes with their community, which they see as integral to the significant career benchmarks that have graced them over the last couple years.
Moving on to our Take 5 segment, we ask Disco Fries what they think about the rise AI in music production and within the music industry.
Before they leave, we ask the duo how they would define success. Danny tells us: "Being able to do exactly what we want every day. I feel like we've arrived; we're doing exactly what we love for a living to support our families."
To hear more about this fun-loving duo's Miami Music Week adventures and other highlights, check out our full-length and exclusive interview below. And make sure to tune into Nexus Radio for the latest on dance music!