Disco music, well-known for celebrating glitz, vice, and dancing, was prevalent 50 years ago, but it was allegedly destroyed by a combination of cultural backlash and commercialization. Nowadays, it's widely believed that disco is "dead." But what if everyone is mistaken about that? The genre is actually more relevant than ever in 2022. Insights into the rest of the
music
industry and human connections can be found in the disco era's rich history. And as a matter of fact, disco music is the biggest fad of the present.
A disco revival surged across mainstream
music
in 2020. Everyone, including Dua Lipa, Kylie Minogue, Jessie Ware, Doja Cat, and The Weeknd, was embracing that catchy 70s atmosphere. These artists brought the music to our homes when the clubs closed, providing us with all the songs we needed to keep our heads up and dance a little during the pandemic. However, Beyoncé has worked hard over the years to become Queen Bey, and now that she is, she is free to do whatever she wants, including bringing disco back once and for all.
When Beyoncé released her new album, Renaissance, you might have briefly felt as though the world had stopped. The 16-song album is expected to rule the season. It is eminently danceable and rich with nods to disco and EDM history—Queen Bey interpolates James Brown, Donna Summer, Giorgio Moroder, and the iconic synth line from Robin S's 1990s house smash "Show Me, Love." In addition, Beyoncé draws inspiration from a wide spectrum of artists throughout history to layer and develops new meaning, contributing to her ongoing success. She has done this numerous times to highlight African artists, and in Renaissance, she pays remarkable homage to house and disco music, particularly its queer heritage.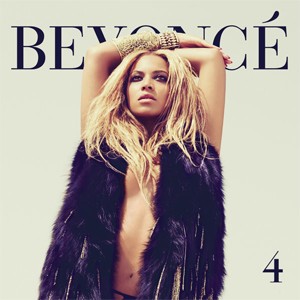 If you missed French or art history, "renaissance" means rebirth. So naturally, disco has never really died. Though they tend to become more evident every few years, its melodic tropes—the pulsing heartbeat, the bass that jumps octaves, and the soaring violins—continually permeate mainstream music. What's more, the DNA of disco is fundamental to all kinds of thriving contemporary cultures, including hip-hop, house, EDM, and even country. The "Renaissance" strains of '70s disco, '80s synth-pop, and '90s deep house will have you on the dance floor all night, thinking that disco was never dead.
The new album from Beyoncé includes a who's who of other
gay
musicians, including Ts Madison, Honey Dijon, Syd, Moi Renee, MikeQ, and Kevin Aviance, and was made specifically to be played in dance clubs. In contrast to her previous albums, this one has tracks that flow into one another without any gaps, giving the impression that it is one big DJ set. Hopefully, 2022 will be remembered as the year disco and house finally came back, thanks to Beyoncé. About Damn Time, a retro-disco dance song dominating the Billboard charts in America can be found on Lizzo's most recent album, Special.
These artists openly engage with the queer community and purposefully produce dance albums for their devoted fan base. Thus, they rose to prominence as the era's biggest pop stars. On the appropriately named Renaissance, Beyoncé revived disco in popular culture and introduced it to many young listeners on her album. Beyoncé masterfully blends various disco elements with
music
genres like pop, electronic house, Afrobeats, trap, and soul, to mention a few. An overriding attitude of self-love and
pride
is conveyed through the lyrics on the album. That sense of ecstatic empowerment, of feeling righteousness, of feeling happiness, of just feeling good, is why disco endures.