Clubs are essential places throughout the country that allow people to socialize, let loose, and just be themselves. They contribute to the growth of culture and, as a result, the understanding of diversity in society as a whole. There are clubs to be crammed, danced in, and enjoyed from east to west, and there are various small, large, and elite clubs among them. These clubs harness the power of music through their lighting, sound, and effects systems to provide the utmost raving experience. The cutting-edge technology will have you forgetting how long you've been partying.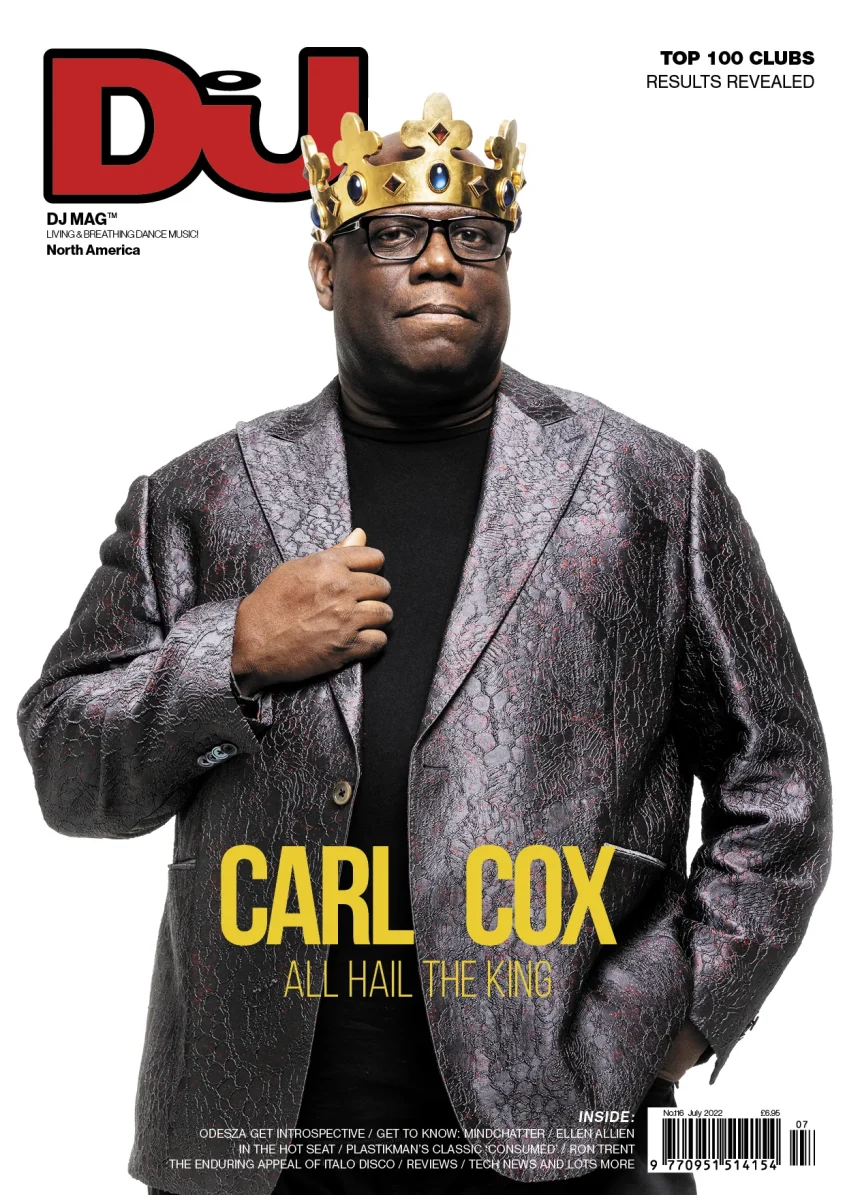 DJ Mag is a monthly British magazine that covers the latest news in electronic dance music and the nightlife scene. The magazine releases two Top 100 lists, one highlighting the best DJs in the world and the other highlighting the best clubs in the world, and DJ Mag's global audience decides entirely on both polls. While DJ Mag's highly coveted and eagerly anticipated Top 100 DJ rankings may be the magazine's main draw, many still regard the brand's Top 100 Club rankings as more worthy and – obviously – less contentious.
Top 100 Clubs is a spectacle of the world's conclusive dancefloors, ranked completely by the public, and is held once a year by the world's most prestigious DJ magazine. Fans of club culture from all over the world are urged to participate in DJ Mag's online polls, and last year's poll received over 600,000 verified votes.
DJ Mag Voting is Now Open
Voting began on January 11th at 12:00 GMT and will end on March 15th at 23:59 BST.

Top 100 Clubs 2023 arrives at a time when, for the first time since the pandemic began, the majority of clubs around the world can resume normal operations. One of the major talking points for this year's poll is how this will affect the results.
For the first time since 2009, every club-containing continent on the globe was reflected in last year's Top 100 Clubs, which was won by Hï Ibiza.

Europe was the most involved continent in the 2022 poll, with 49 clubs, equaling the previous year's total and accounting for half of the 12 new entries. In other news, the United States reclaimed the No. 1 clubbing country title from the United Kingdom in 2022, with an impressive total of 16 clubs on the previous year's list (up from 13 in 2021). Amidst the prolonged lockdown, Canada rose in 2022, with Montréal hotspot Stereo re-entering the poll for the first time since 2019.
In South America, five clubs dropped, and four advanced. However, the inclusion of the Surreal Park venue in Brazil leveled the playing field, bringing the region's total number of ranked clubs into the double digits. The biggest surprise, however, came from Asia. For several years, the region has been untouchable in clubbing, rising in the polls year after year.

So, what will the developments be in 2023? Can Hï Ibiza maintain its top spot? Could sister club Ushuaïa Ibiza be their main rival, or will the clubs that failed to operate fully in 2022 experience a post-pandemic comeback? What new venues will be added, and which will be removed? As always, it is entirely dependent on your votes. Now is the time to support your favorite club here: https://vote.djmag.com/