Swedish House Mafia first hit the scene in 2008, and, during their initial five-year run, they saw nothing but success after success. The three band members – Steve Angello, Sebastian Ingrosso, and Axwell – had each been well-known solo artists in their own right, but, as a supergroup, they were propelled to new heights of international stardom on the back of tracks like "Greyhound", "Miami 2 Ibiza", and "One". In 2012, Swedish House Mafia announced that their next tour would be their last, and as fans flocked to book tickets, the band put their heads together to work on a fitting send-off.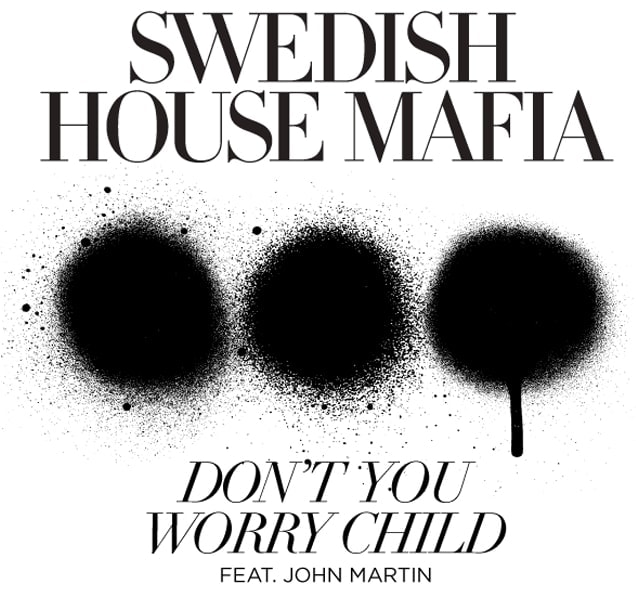 How To Say Goodbye
It's never easy to end an era, and the Swedish House Mafia had their work cut out to produce a song that would leave things on a high note.
Thematically, the song drew, at least in part, from the experiences of songwriter Michel Zitron and his understanding of growing up during his parents' divorce. The titular line "don't you worry child, see heaven's got a plan for you" was, in fact, a quote from Zitron's father. Teaming up with singer John Martin, the pair produced a demo.
Production is never a simple process, but as 2014 Leave the World Behind documentary revealed, the production of "Don't You Worry Child" led to more than its fair share of tension between band members. Ultimately, however, the result was the most successful single of their career and a track that remains popular today.
Going Out On A Hit
It's hard to downplay just how much of a hit "Don't You Worry Child" was for Swedish House Mafia. It hit #6 on the Billboard Hot 100 and reached #1 on the UK charts within its first week of sales.
But numbers alone don't do justice to the impact of this song. You only need to watch the heartfelt music video to see that "Don't You Worry Child" was more than just a hit – it was a natural and honest goodbye to fans.
 In 2013, the band played their last show together at Ultra Miami. Swedish House Mafia was over… or so it
Reunion
Five years later, on March 25th, 2018, the world discovered that the band would be reuniting to play Ultra Miami again. To call the announcement last minute would be an understatement. News of the show went live just 24 hours before the performance itself.
When the demo reached the band's ears, they knew they had to have it. "Don't You Worry Child" was not only a great song in its own right, but it carried the emotional weight required to round off the band's career?
If mega-fans were disappointed to miss their chance at seeing another live show, then the disappointment did not last long. A few months later, the band announced that they would again be going on tour in 2019 and, sure enough, come the following year, they were filling stadiums across Europe.
So, the group is back together, and it doesn't look like they'll soon be bringing things to a close. To this day, "Don't You Worry Child" remains their most famous hit, and while their recent singles have certainly been well received, it's hard to say if they will ever release another classic with this kind of staying power. Ten years on, this song is one we keep going back to and no doubt will continue for years to come.