Flowers and cheese are probably the first things people notice when they think of Dutch exports, but in past years, the music industry has grown in importance. Singing in Dutch was once reserved for schlager musicians and cabaret performers, and you had to sing in English if you desired to be taken seriously. However, thumping to a beat is now part of everyday life in the Netherlands, which leads the global electronic dance music scene and is home to the world's finest DJs. It is so deeply ingrained in the culture that it will seize you anywhere and anytime.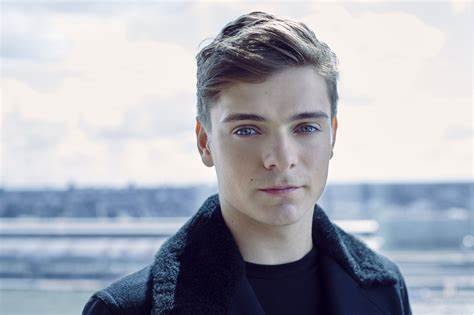 In recent times, Dutch exports of entertainment services, including royalties, have increased significantly. For example, the export value of Dutch music more than doubled last year, especially in comparison to 2021 and 2020, but remains considerably lower than before Corona. According to the music rights organization Buma/Stemra, the music was purchased for around 171 million euros in 2022. Most of the funds came from performances abroad by Dutch musicians, who earned €125 million.
Martin Garrix led the way with 104 shows, Tiësto with 102, and Joris Voorn with 90, accounting for 87% of the revenue generated abroad from performances. "It's a nice recovery, but we are not there yet," said Frans Helmink, director of Buma Culture. "We are now at the level of about ten years ago, so there is still a lot of catching up to do."
The figures remain significantly lower than the €214 million the Dutch music industry garnered internationally in 2019. As per Frans Helmink, there are a few reasons why the music industry hasn't reached that level yet this year. Artists, for example, cannot yet perform throughout Asia.
The electronic dance culture of the Netherlands began in the late 1980s. As a result, Dutch DJs have consistently ranked high in the DJ Mag Top 100 DJs over the last decade, with EDM star Martin Garrix retaking the No. 1 spot from David Guetta in 2022. Martin Garrix, Afrojack, Giorgio Tuinfort, Tiësto, and Armin van Buuren are among the "dance heroes" cited by Buma/Stemra.
In addition to dance music, Buma/Stemra stated that old Dutch hits still bring significant revenue. Among the classic hits were Vengaboys' Boom, Boom, Boom!!, Golden Earring's Radar Love, George Baker Selection's Little Green Bag, and Shocking Blue's Venus. The Buma/Stemra roster of popular classic artists was topped by piano brothers Lucas and Arthur Jussen, and then came Herman van Veen and orchestra leader André Rieu. Songs from a few years ago, such as Waves by Mr. Duncan Lawrence's Probe and Arcade, have also received a lot of international airplay.
Going back, Dutch Dance Music is pure mysticism and will enchant you no matter how conservative you consider yourself. Some may even think that it's coming out of the walls and wood carving. The catchphrase "put your hands in the air" is like being in The Matrix, except everyone is wearing headphones to connect to the grid. Unsurprisingly, Dutch Dance Music is such a significant factor that it's recognized as an export.