On November 24th, Nickelodeon Universe had iconic EDM artist Tiësto headline their first-ever EDM show. Here's a little background for those who haven't heard of Tiësto or Nickelodeon Universe. Tiësto is a Dutch DJ and one of today's most famous musicians. Born in 1969, he began releasing music in 1994 under DJ Limited and Da Joker. He co-founded Black Hole Recordings in 1997 and worked with them up until 2009, at which point he left Black Hole to set up a new label called Musical Freedom. At this point, he has released several iconic tracks such as 'Don't Be Shy,' 'The Motto,' and 'BOOM.'
Nickelodeon Universe, located in the Mall of America, is a theme park centered around famous Nickelodeon characters and properties such as SpongeBob SquarePants and the Rugrats. It's a family-friendly park filled with various rides and attractions aimed at parents and children.
How do these things fit together? Well, you might ask that, but, as it turns out, EDM is so popular amongst children that, in 2017, the Nickelodeon Kids' Choice Awards had to introduce a new category for 'Favourite DJ/EDM Artist.'
So have the company taken note of this and chosen to capitalize on the genre's popularity with the younger audience? Unfortunately for some younger listeners, this is not the case. The concert was only open to those aged 21 and above and went on from 8 pm to 2 am on Thanksgiving Eve. So, it appears that, at least for the moment, there's still quite an age gap between watching SpongeBob and attending your first rave.
But why have Viacom-the company that owns Nickelodeon-taken this step into the musical world? Although there's not a lot we can say for sure beyond general speculations, the chances are that, as with most modern business decisions, COVID-19 has played a significant role here. For the last two years, people have been more reluctant than ever before to take trips or attend major attractions where there are likely to be plenty of crowds. By adding concerts to their vast roster of entertainment events, Viacom and American Dream may be hoping to attract a new, less family-oriented audience. Furthermore, the ticket booking site lists 'No Covid-19 entry requirements', so those music fans out there who are tired of virtual concerts may well find the idea of a traditional live experience without any restrictions to be very appealing.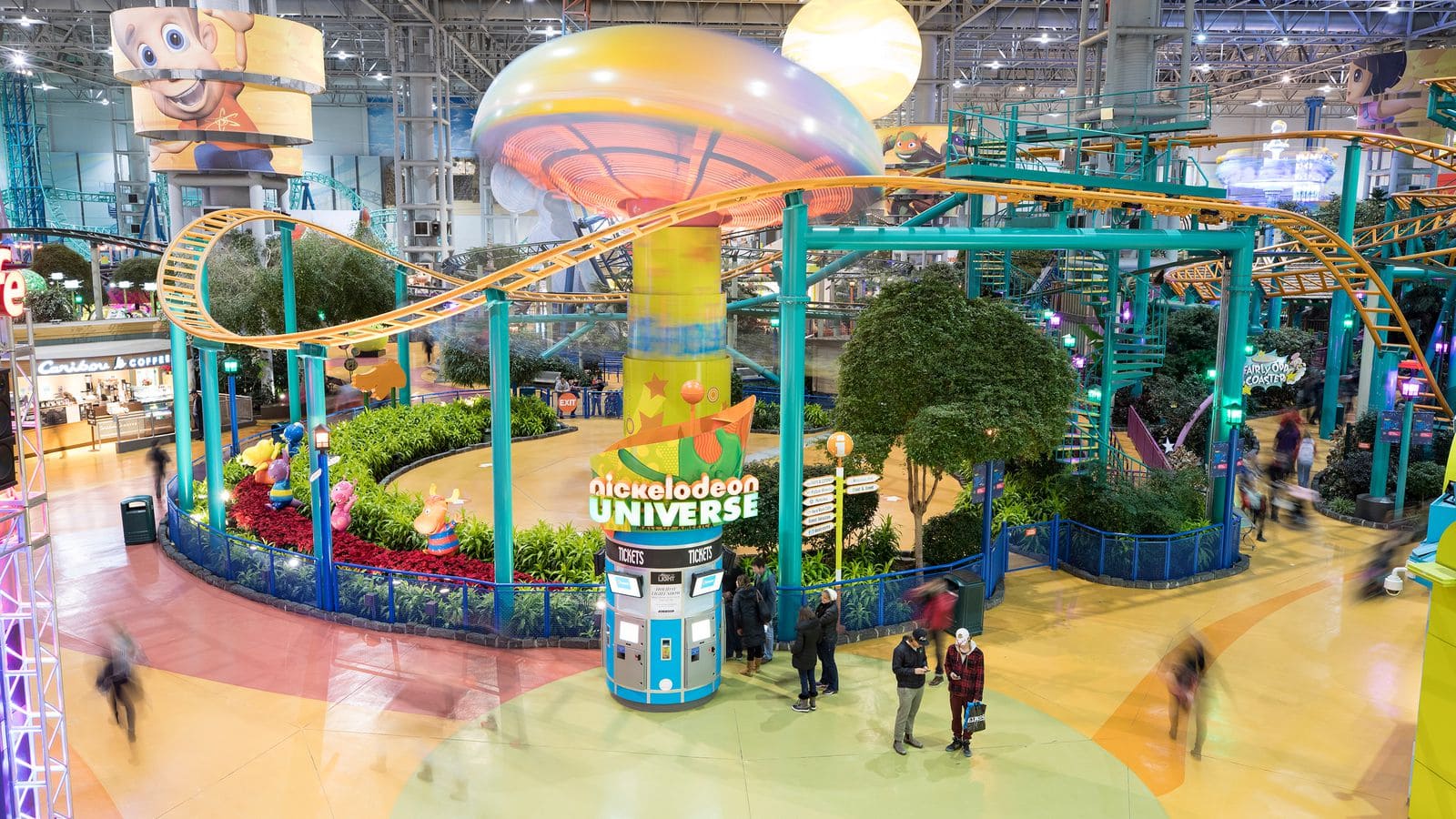 Is there a future for concerts at Nickelodeon Universe? For anyone excited to take in a concert in the Mall of America, there's some good news and some bad news. The good news is that it seems the first concert was a success because, on December 11th, American Dream hosted a second concert, this time featuring the grammy-nominated Steve Aoki along with DJ Camilo and Riggi & Piros.
The bad news is that ticket prices started at $123.17, and if that's representative of what we can expect in the future, then you might want to start saving now. On the other hand, if you've got a little more to spend, then a VIP ticket will get you faster entry, separate bathrooms, a private VIP bar & viewing area, and fast passes for rides and attractions.
At present, Nickelodeon Universe has no future concerts listed, and only time will tell whether or not they continue booking these kinds of big-name acts. With any luck, however, these two dates are just the beginning of a long future for this burgeoning new venue.