The most famous nightclubs are usually located in glamorous locations like Ibiza or Miami. Still, the stellar success of the Echostage club proves that it's possible to create a legendary venue in a city that's not exactly known for its alternative vibes. A sprawling complex of 30,000 feet serves as a concert venue and a party place and has hosted most of the A-list DJs over the past several years. Some of the starriest names to perform here include DJ Tiesto, David Guetta, and Lorde.
When it was first launched in 2012, Echostage was the largest nightlife venue in town, basically giving Washington DC a prime-time club to call its own. It has an impressive capacity for 3,000 guests, making it perfect for staging significant events, regardless of the genre of music.
It has a massive dance floor and an imposing stage, while the wide range of lasers, cryo jets, and confetti cannons contribute to the wild atmosphere inside. Its main club is called Glow, and it has been primarily dedicated to mainstream EDM music for the past 20 years. Since it's an indoor space, it remains open year-round and hosts dozens of events featuring world-famous artists every year. Thanks to those features, it didn't take long for Echostage to become renowned as the hottest club in the nation's capital and draw extreme international attention. Starting from 2017, this club became a regular part of the top-10 list of best nightclubs globally released by DJ Magazine, slowly climbing its way towards the very top. From 8th place in 2017, it jumped to 4th in 2018 and was the runner-up in 2019, narrowly losing the crown to Brazilian club Green Valley.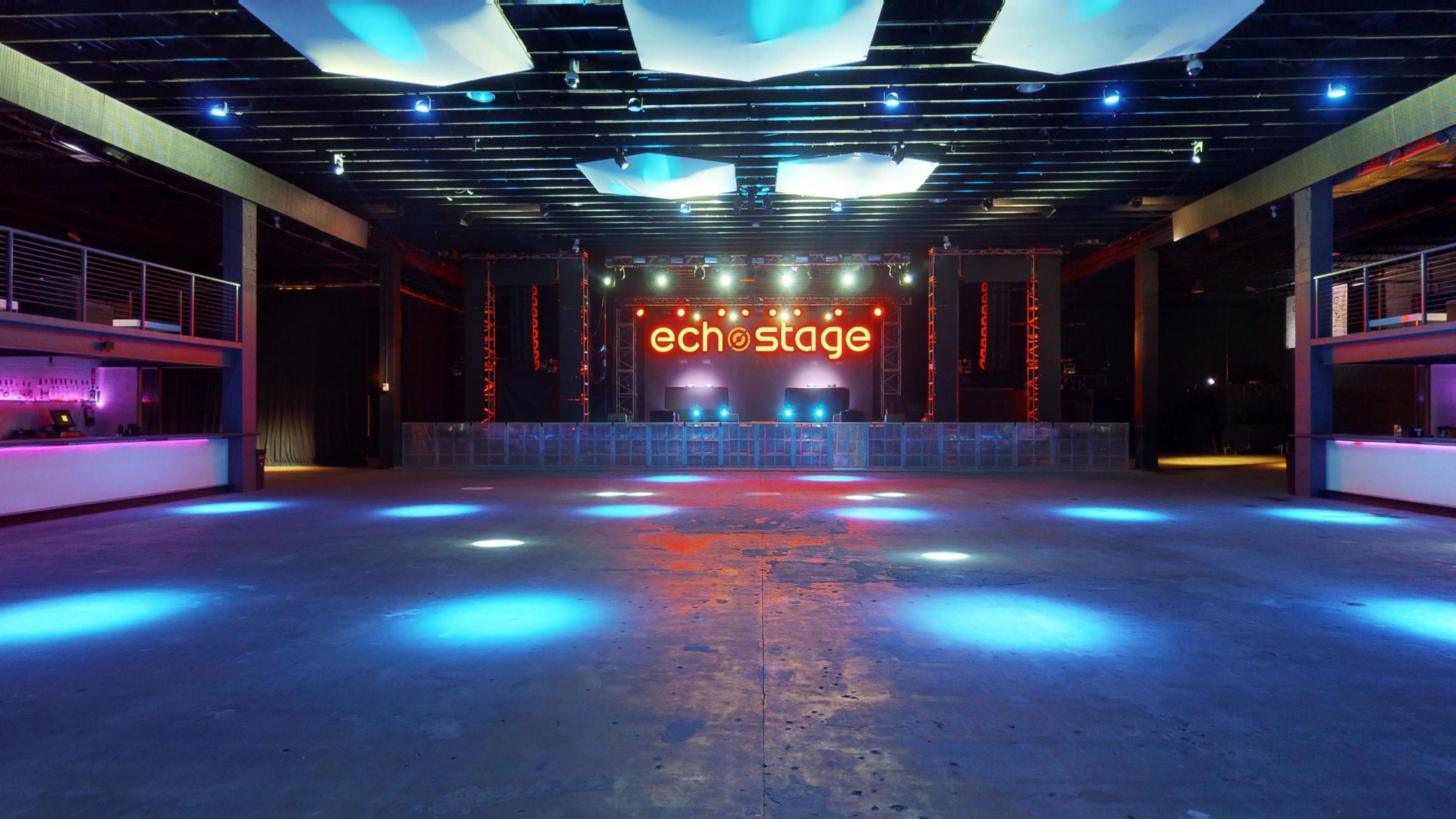 However, even good things can sometimes be made better with a slight makeover. In 2020, both Echostage and its sister venue named Soundcheck were acquired by Insomniac, a well-known event promotion company specializing in electronic music. Under their aegis, the club continues to flourish and has reached even loftier heights than before. After years in the running, in 2021, it finally reached the pinnacle of clubbing glory by being awarded the top spot in DJ Mag's listing, 'officially' earning the status of the most glamorous club worldwide. This prestigious award only confirms what all clubbers in DC already know – there is no place quite like Echostage anywhere. To make this achievement more noteworthy, this is the first time in history that the award was given to a US-based club, putting Washington ahead of New York, Los Angeles, or Chicago. With this in mind, the ongoing success of Echostage is emblematic of the broader trend that US cities are starting to compete with the traditional overseas nightlife Meccas in terms of offering a combination of the technical quality of sound VIP treatment of guests, freedom of conduct, and security.
While you might be late to catch the celebration party that Echostage organized after getting the award, you still have a chance to party in this fantastic club. Big-time events are scheduled regularly, and if you happen to be in Washington, DC, you might get a glimpse of the magic firsthand. Given the current status of the club and the type of crowd it attracts, it won't be a surprise if you witness a historic DJ set and rub shoulders with celebrities all night long.