Boston-based, Guatemala-born DJ and Producer, Eivisso has built his 15-year career in music with a loyal devotion to the creative practice at the center of the electronic music industry. As a result, his DJ presence crosses venues and genres. Whether headlining underground raves or playing alongside industry heavyweights, Eivisso can create a journey for crowds across the globe.
Eivisso joined us at the BPM Music pop-up studio at the Nexus Lounge Miami during a high-energy Miami Music Week this spring. There, he shared a bit about his career and upcoming projects and answered our Take-5 rapid-fire questions.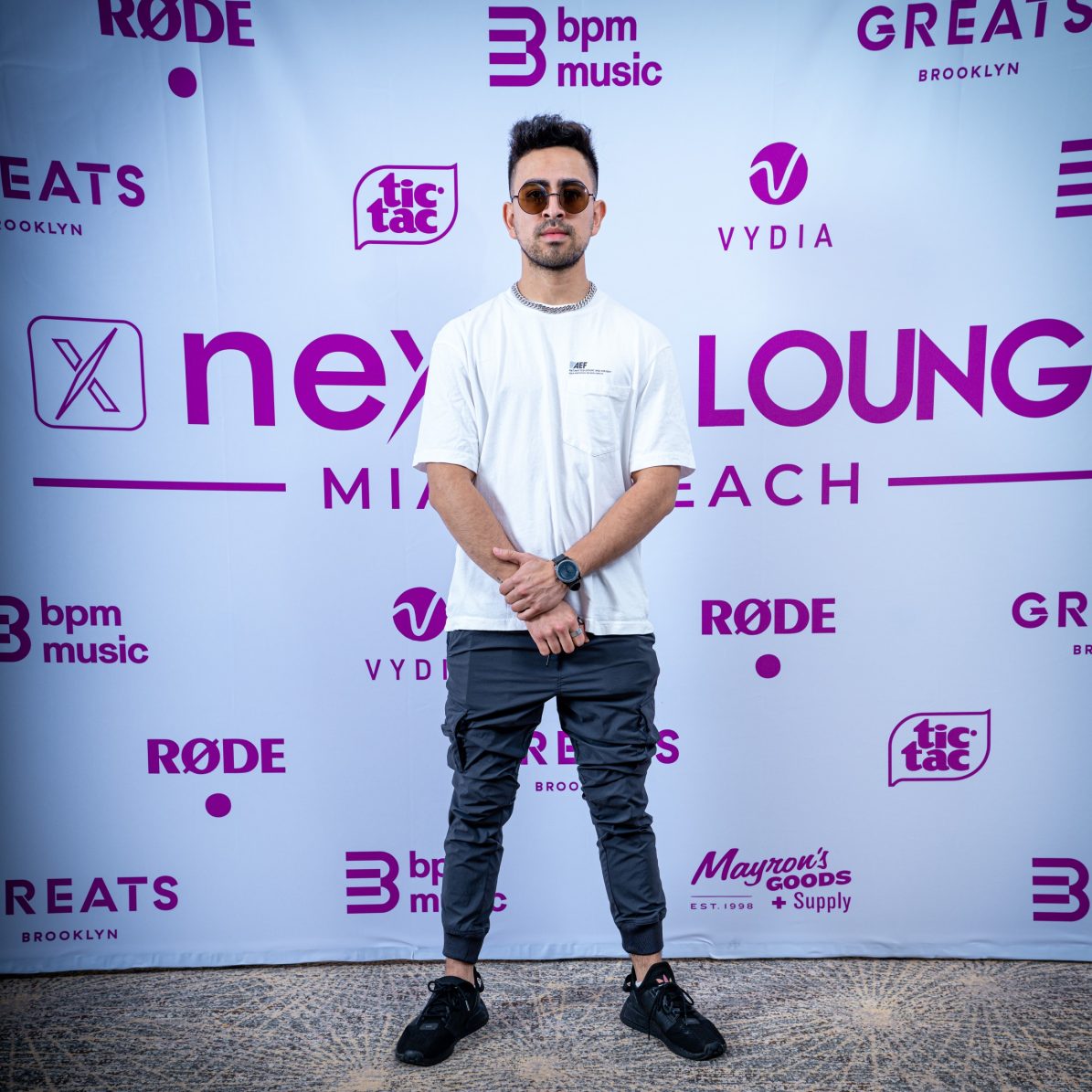 Eivisso is not one to miss out on an ounce of fun at this iconic week for electronic music. His week in Miami starts at the Liquor store. And with the rest of the week and many memories ahead, Eivisso revealed to us that he was most looking forward to "partying all night long, meeting new friends, and getting more inspiration." We can confirm: MMW is an excellent place for all three of those things.
Coming to our interview with nearly two decades in the business, the artist lets us in on the simple yet important reminder that to stand out as a DJ, you must be unique. And when it comes to getting started, he advised, "You can learn a lot on YouTube."
The DJ has a lot on the horizon– hoping to 5 projects coming up just this year… to be exact. "I like to mix… some of the rhythms," he explained the projects he's currently working on, "I'm trying to work between tech house and techno."
The new work has been keeping the producer busy, but integrating music into the everyday is essential to Eivisso. When we asked him how he maintains a sense of happiness and well-being, the artist responded: "Always with some music. I always try to work with the music. Maybe having studio sessions with friends… putting most of [my] time in the music industry."
Aside from that, our chat was energized and fun. It was Eivisso's second time interviewing with Nexus, so we got creative with our Take-5. We discussed Boston's "mini Brazil," funny music videos of the industry's eras past, the movie series he'd choose to live in, and the musician whose hair Eivisso would choose to have (hint: he was in attendance at MMW).
Check out the full interview below to get to know light-hearted, talented Eivisso and hear him talk about his upcoming work.