DJ and Producer Eivisso graced us with his presence at the Bowers and Wilkins pop-up studio during the Nexus Lounge Amsterdam. He talks about his experience in ADE, teases new music, and participates in our Take 5 series!
Eivisso, born in Guatemala, is a DJ/Producer residing in Boston specializing in EDM, House Music, and Bass House. In a universe of pre-recorded compositions, sync buttons, and fake likes, Eivisso makes an impression thanks to a 15-year career built on music, ambition, and determination. Over the years, he met modest, significant local influences and genuinely massive ones signed with major labels. Being humble and personable teaches him a lot about performing and new music production methods.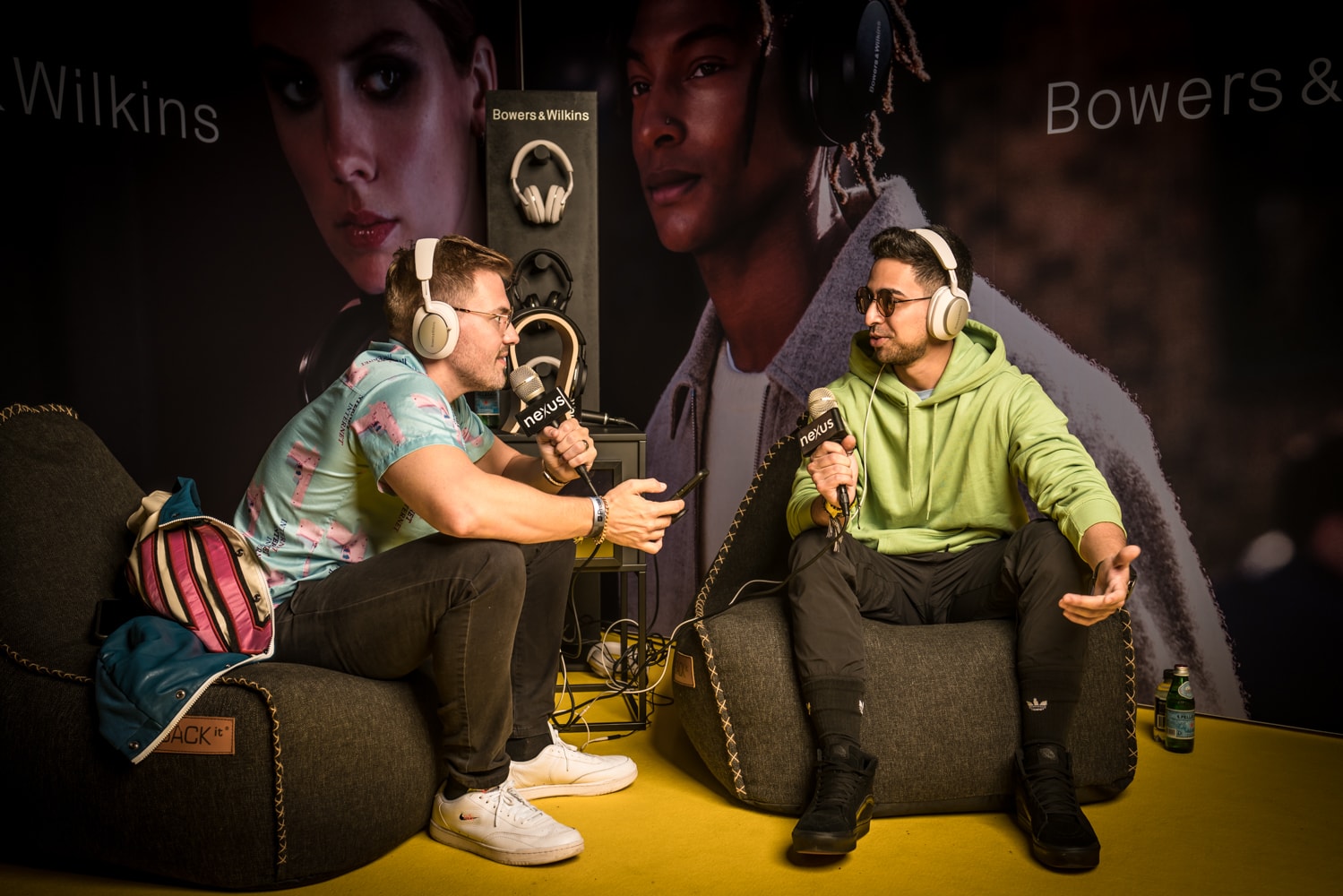 The expertise and diversity of the rising bilingual DJ bring new life to every room he plays, regardless of genre. One day he's creating a bass music set of trap and dubstep together with worldwide legends; the next, he's performing at an underground dance party with house music and big-room bangers. He enjoys taking his audience on an adventure with thumping energy that flows and fluctuates with the rhythm, thanks to his ear for progressing sounds and his ability to vibe. It's never a dull night, so be prepared for some fire!
Eivisso teases new music, revealing that three songs are on the way to bring his Hispanic roots to the forefront of the electronic music scene. "I've been working on a lot of tech Houses style because people like the tech houses scene and the Hispanic community too. So I like mixing tech house and the Spanish songs and all that," the DJ explained.
When it comes to music, Eivisso was inspired to enter the world of EDM by the legendary David Guetta. When asked what the first MP3 he ever purchased or downloaded was, he answered, "It was Memories by David Guetta. And actually, that song was the one that got me into the production and electronic music." Everything began when he was seven years old but became much more serious when he turned fourteen. Indeed, Eivisso lifted the quality standard even higher, giving us charming dance tunes that will take us back to some of the best nights of our lives.
To know more about Eivisso, including what he does to maintain a positive mental health space, listen to our full interview below!