New York City's iconic music festival, Electric Zoo, is gearing up for its highly anticipated 2023 edition, promising an electrifying experience for attendees. Celebrating its 15th year, Electric Zoo will transform Randall's Island Park into a mesmerizing sonic wonderland from September 1-3, featuring a genre-defying lineup and innovative stage curators. With the Hyperspace theme, expanded festival grounds, AI integration, and an inclusive atmosphere, Electric Zoo 2023 is set to be the most exhilarating celebration yet.
Michael Julian, the Chief of Marketing for Electric Zoo, expressed his excitement for the upcoming edition, stating, "I have not witnessed such a thriving and expansive electronic music community in the Big Apple since Electric Zoo's inception 14 years ago. We can't wait to welcome the most vibrant and energetic crowd yet this Labor Day Weekend to party together with the Electric Zoo community, artists, industry players, and festival travelers from around the world, forging an unparalleled celebration in the heart of New York City."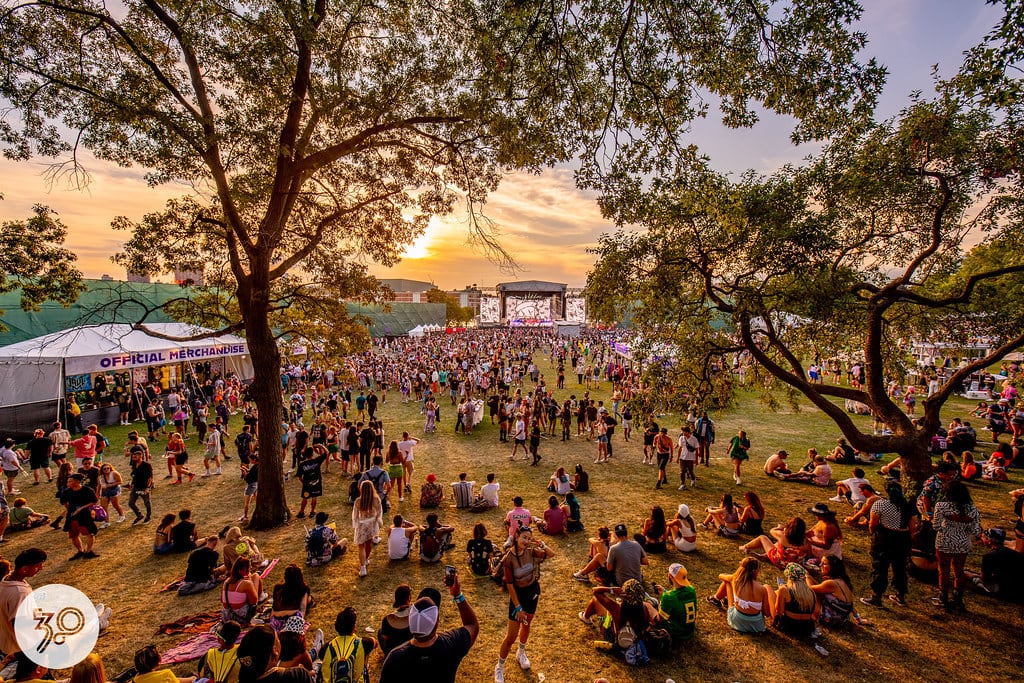 The festival lineup is nothing short of extraordinary, featuring a constellation of star-studded performances and groundbreaking collaborations. GRiZ, the multi-talented musician, will grace the stage for three unique sets throughout the weekend, including a headlining live set, a golden hour sunset set, and an epic back-to-back performance with Zeds Dead. Electronic music legends Deadmau5 and Kaskade will team up for the New York City debut of Kx5, creating an unforgettable spectacle. Kaskade will also deliver a special sunset set, taking the crowd on a nostalgic journey through his mesmerizing discography. Joining these iconic acts are chart-toppers such as Galantis, Marshmello, The Chainsmokers, and Gryffin, whose anthems have dominated airwaves and festival stages worldwide.
Electric Zoo prides itself on offering a diverse musical palette, and this year is no exception. The festival will showcase The Blessed Madonna, renowned for her versatile sets that seamlessly blend multiple genres, eras, and cultures. Tech house enthusiasts will be treated to captivating performances from the likes of Mau P, Sam Divine, The Desert Hearts Crew, Eli Brown, Francis Mercier, HoneyLuv, and many other talented artists. Skream, Gioli & Assia, Dubfire, Franky Wah, and J. Worra will transport fans into the realms of deeper and more abstract house grooves.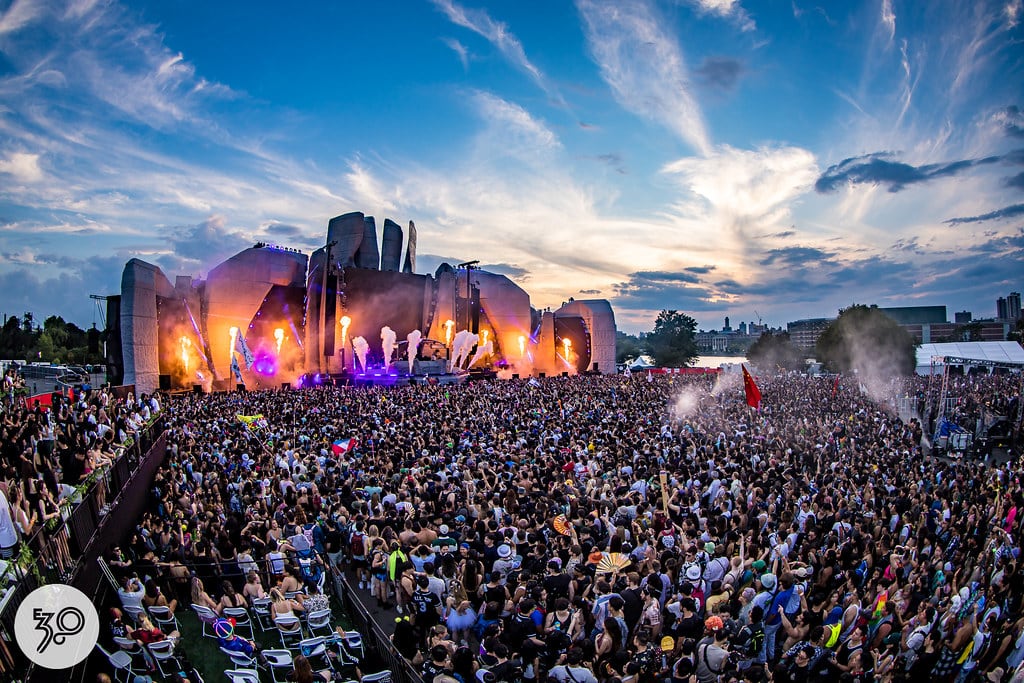 For fans of hard-hitting bass music, Electric Zoo has assembled a lineup featuring renowned acts such as Peekaboo, Alison Wonderland, Boogie T, Canabliss, Moore Kismet, Big Gigantic, NGHTMRE, and Rusko. Those seeking melodic and emotive journeys will find solace in performances by Said the Sky, TELYKast, Kasbo, and 3LAU, providing the perfect soundtrack to transcend into a world of musical bliss.
To accommodate its growing popularity, Electric Zoo is expanding its footprint this year. The festival will introduce the brand-new "MegaMirage" stage, promising a larger-than-life experience that pushes the boundaries of immersive production and audiovisual effects. Attendees can expect mind-blowing performances that leave them in awe.
In addition to the thrilling lineup, Electric Zoo has enlisted an incredible roster of stage curators for 2023. These curators will showcase their unique sounds and curatorial expertise, enhancing the diversity and creativity of the festival. Among the stage curators are Fisher & Chris Lake, who will debut their wildly popular brand "Under Construction" on the festival stage, delivering high-energy beats and infectious grooves. John Summit & Dom Dolla, returning after their memorable performances last year, will debut their new brand "Everything Always," captivating fans with their innovative sound. Jake Resnicow will present "Dreamland," Electric Zoo's inaugural LGBTQ stage, providing a platform for talented artists and celebrating the rich diversity within the music industry. Liquid Stranger will bring together a diverse lineup of artists under the Wakaan Takeover, showcasing the forefront of the bass music scene. Cityfox and Gray Area will team up to present "Megafox," a festival within a festival, offering an immersive underground experience. Nora En Pure will curate a stage dedicated to the finest melodic and deep house sounds, inviting attendees on a sonic journey of pure bliss and euphoria.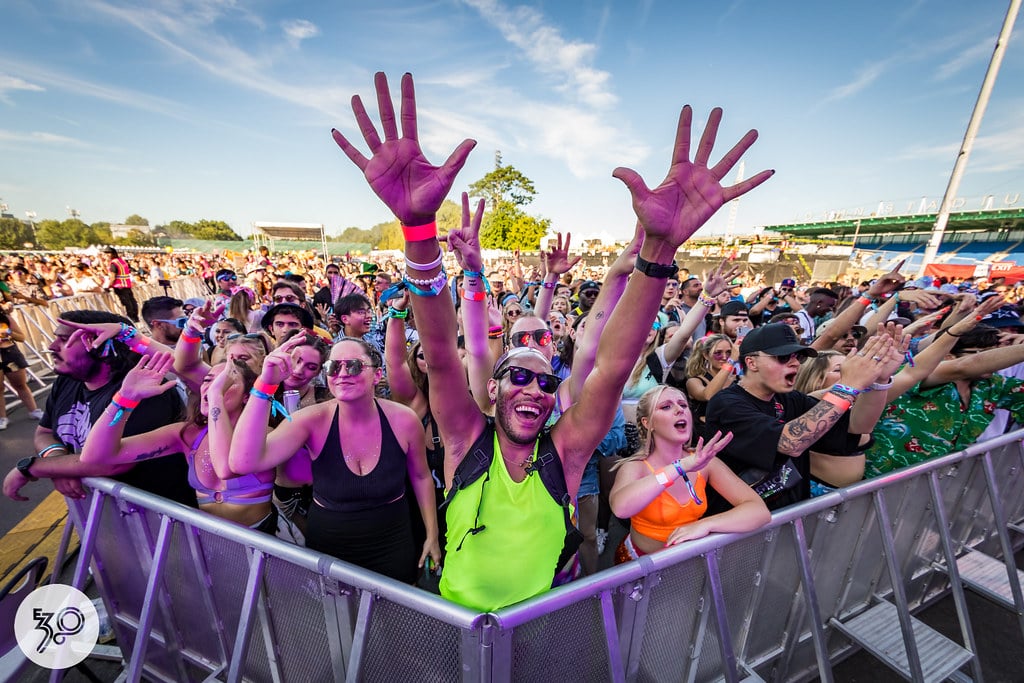 Electric Zoo is dedicated to creating an unforgettable experience for festival-goers, showcasing exceptional talent, and fostering a sense of community. In line with this commitment, the festival has reduced all pass prices to the lowest in its history, ensuring that anyone affected by the economic crisis can still partake in the festivities.
Electric Zoo 2023 promises to be a celebration like no other, pushing the boundaries of music, technology, and creativity. With its unparalleled lineup, innovative stage curators, and immersive experiences, the festival will undoubtedly leave a lasting impression on attendees and solidify its position as a globally renowned music event.
Get ready to be transported to a sonic wonderland and join the Electric Zoo community for an unforgettable Labor Day Weekend in the heart of New York City.
ELECTRIC ZOO 2023 LINEUP:
3LAU 
Acraze 
Ace Aura 
Adventure Club 
Alec Monopoly 
ALLEYCVT 
Alison Wonderland 
andhim
ATLiens 
Big Gigantic 
Black Carl! 
Blanke 
Bonnie & Clyde 
Boogie T 
Camelphat 
Canabliss 
Carola 
Chris Lake 
Cloonee 
Desert Hearts Crew 
Dirt Monkey 
Dom Dolla 
Dubfire 
Elderbrook 
Eli Brown 
Excision 
Fisher 
Francis Mercier 
Franky Wah 
Galantis 
Ghastly presents Ghengar 
Gioli & Assia 
Godlands 
GRiZ 
Gryffin 
Hi-Lo 
Honeyluv
Iglesias 
J.Worra 
Jantsen 
John Summit 
JVNA 
Kai Wachi
Kasbo 
Kx5 
KREAM 
Kumarion 
Layton Giordani
Liquid Stranger 
Major Lazer 
Marshmello 
Mary Droppinz 
Matroda 
Mau P 
Moore Kismet 
NGHTMRE 
Nora En Pure 
Nostalgix 
Oddkidout 
Paradoks 
Peekaboo 
Rebuke 
Rusko 
Said the Sky 
Saka 
Sam Divine 
Sharlitz Web 
Skream 
So Tuff So Cute 
Softest Hard 
Steller 
Superave 
TELYKast 
The Blessed Madonna 
The Chainsmokers 
Tiësto 
Timmy Trumpet 
Truth 
Vampa 
Vavo 
Volaris 
Zedd 
Zeds Dead