INNA has long since proven herself as a Queen of Dance and one of Romania's most exciting artists, and now she's getting the recognition she deserves! Today, we'll look at the EQUAL Global Music Program, what it means for the music industry, and why we're so excited to see an artist like INNA being celebrated.
Here at Nexus Radio, we believe that musical expression should be for everyone and that the music world is more robust when people of all backgrounds get to be heard. It's unfortunate, however, that men have dominated the music industry for a long time, with female artists often having to work twice as hard to get the same level of recognition.
Breaking stereotypes and creating a fairer, more equitable music industry doesn't happen overnight. Still, at the same time, in 2023, we believe that it's well past time that female artists had the same opportunities as male ones. And that's what makes the EQUAL Global Music Program so important.
What Is EQUAL Global Music?
The EQUAL Global Music program (run by Spotify) exists to celebrate the work of incredible female artists and bring it to more people's attention. As such, female creators from around the world are chosen to headline the EQUAL Global playlist.
Other artists who've been selected include CHAMINA, Yasmine, Katherine Li, Charlotte Cardin, and many, many more.
If you're asking that question, you haven't spent enough time listening to Romania's favorite artist. Over the last few years, INNA has become an absolute legend in the EDM world, in her home country of Romania and internationally. Not only has she released a series of absolutely beloved tracks like "My Crystal Nails," "Yummy," and "UP," but she's also become well known for her charming and relatable personality, as shown in her reality TV mini-series Dance House Queens.
What We Learned From Her Global Ambassador Profile
In a profile on being chosen as an EQUAL Global Ambassador, INNA talked about the female artists that inspired her and some recent artists who deserve more attention.
She says her main inspiration is P!NK, which should be no surprise to anyone who's listened to her music. While Inna's style is her own, it's easy to see how an artist like P!NK could have inspired her robust and powerful sound. She also pointed to "Girl On Fire" by Alicia Keys as her "girl-power anthem," which, once again, is no surprise if you've heard her music.
In terms of the artists she listened to, Coi Leray and Dhurata Dora both got a shout-out for their incredible music, with Leray, in particular, being noted for her sheer swag.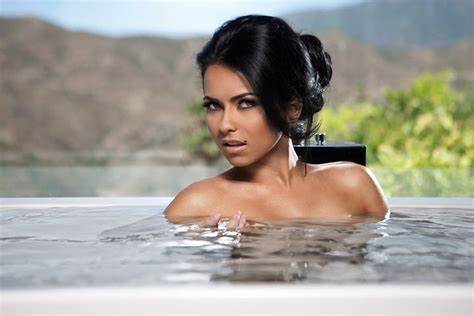 Music That Breaks Boundaries
Often, breaking boundaries is all about being heard, which, for many artists, is more challenging than you might think. For example, suppose we want to continue the push for an equal music industry. In that case, we must recognize the achievements of incredible female artists and amplify their work as much as possible.
Here at Nexus, we're proud to promote female artists, and that's why we want to encourage you to listen to a new female artist today. Whether it's one of the artists mentioned in this article, or someone entirely new, if you take the time to give them a listen, you won't just be finding amazing new music. Still, you'll also be helping to promote a fairer music industry.
And while you're at it, why not tweet us at @nexusradiodance with your favorite female artist?