Federico Costantini, an Italian DJ and record producer, gives us a little of his time at the Audionamix pop-up studio at Nexus Lounge Amsterdam. He participates in our Take 5 series and discusses his recent projects and ADE experience.
DJ and record producer Federico Costantini is from Italy and currently resides in London. He is a self-taught artist who began playing the piano and producing electronic music early. He has since released his music on well-known labels like EGO Music, 2Dutch, Teamwrk Records, Future House Cloud, and Moon Records. Costantini upheld the importance of having a passion for music and a strong work ethic to create one's distinctive sound and discover one's true purpose and identity as an artist.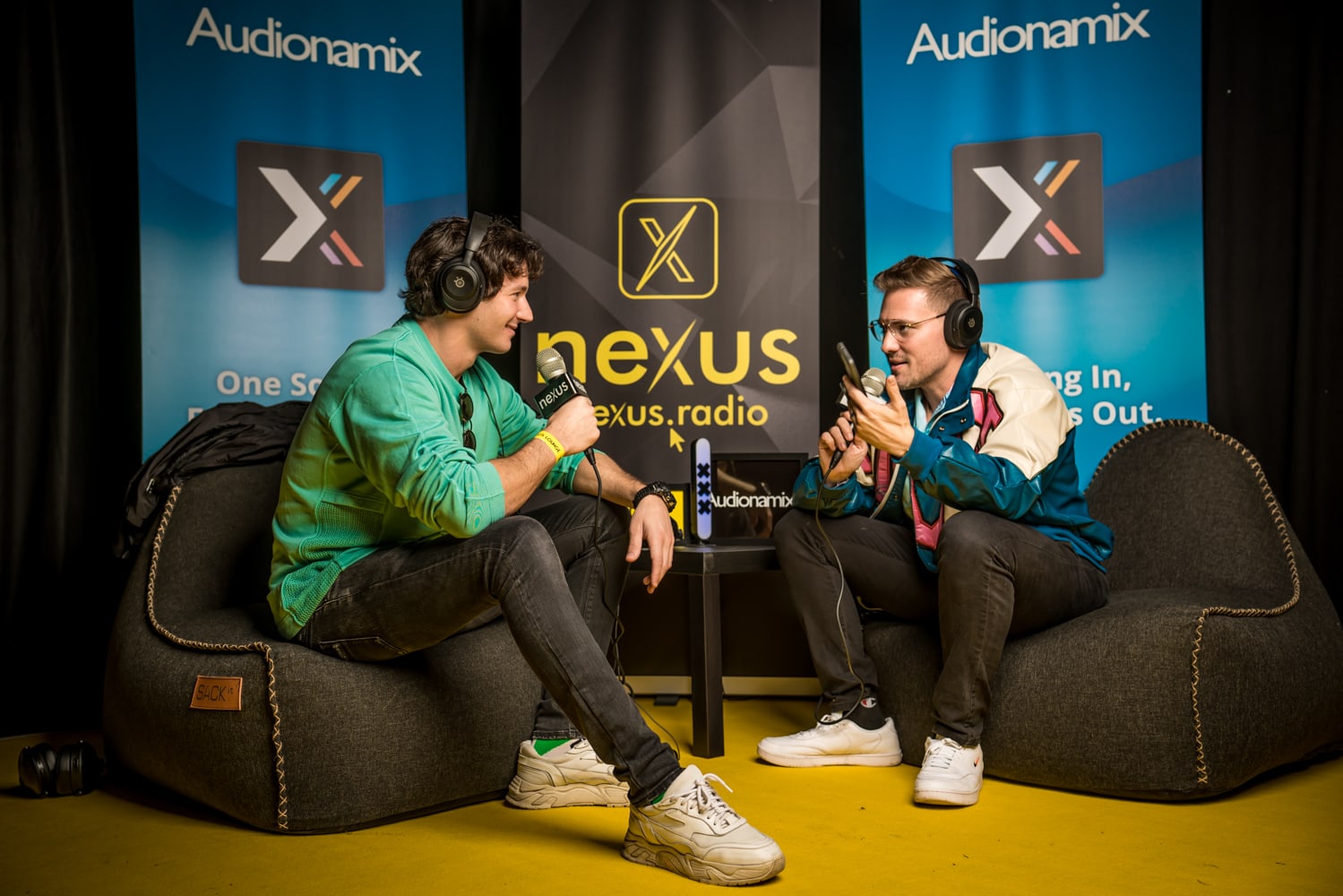 With this, Federico Costantini has received unwavering support from several of the finest in electronic dance music, such as Michael Calfan, Nicky Romero, Tiesto, and Yves V. His previous releases, "Set Free" and "Endless Purity," have also received substantial streaming numbers on platforms such as Spotify and others. Along with holding DJ residencies throughout his native Italy, Costantini has performed at many of London's most prestigious clubs, most recently opening for the legendary Fedde Le Grand at the Ministry of Sound. In his early years, Federico was also a successful Italian actor, which put him in the spotlight within the business.
Federico Constantini, as we got to know him better, turned out to be a true wanderer. When asked what has been the highlight of the year for him, he answered, "I love traveling; I love even DJ life because it makes you travel around. So in the past year, I've been to Mexico and South Africa, and it's been like freeing my mind, no work, not thinking about anything. You go far away from where you live. And these two trips have been incredible."
Federico Costantini has the potential to impact the electronic music industry significantly, so we're hopeful that we'll be hearing a lot more of his belters in the future. To know more about him, including the first song he ever downloaded or purchased, listen to our full interview below!
Follow Federico Constantini