During this year's Miami Music Week, we caught up with Italian DJ and producer NOYSE at our BPM Pop-Up Studio. The musician sat down to discuss his upcoming projects, his experience visiting Miami for the first time, and to answer our Nexus Take 5 Series questions.
While he may just be starting in the industry, NOYSE is an artist far beyond his years when it comes to wisdom and musical ability. Hailing from Ferrara, a small city in Northern Italy's Emilia-Romagna region, this tatted-up artist has released remixes and original tracks since he was 18, beginning with his first official single, "Noiseless."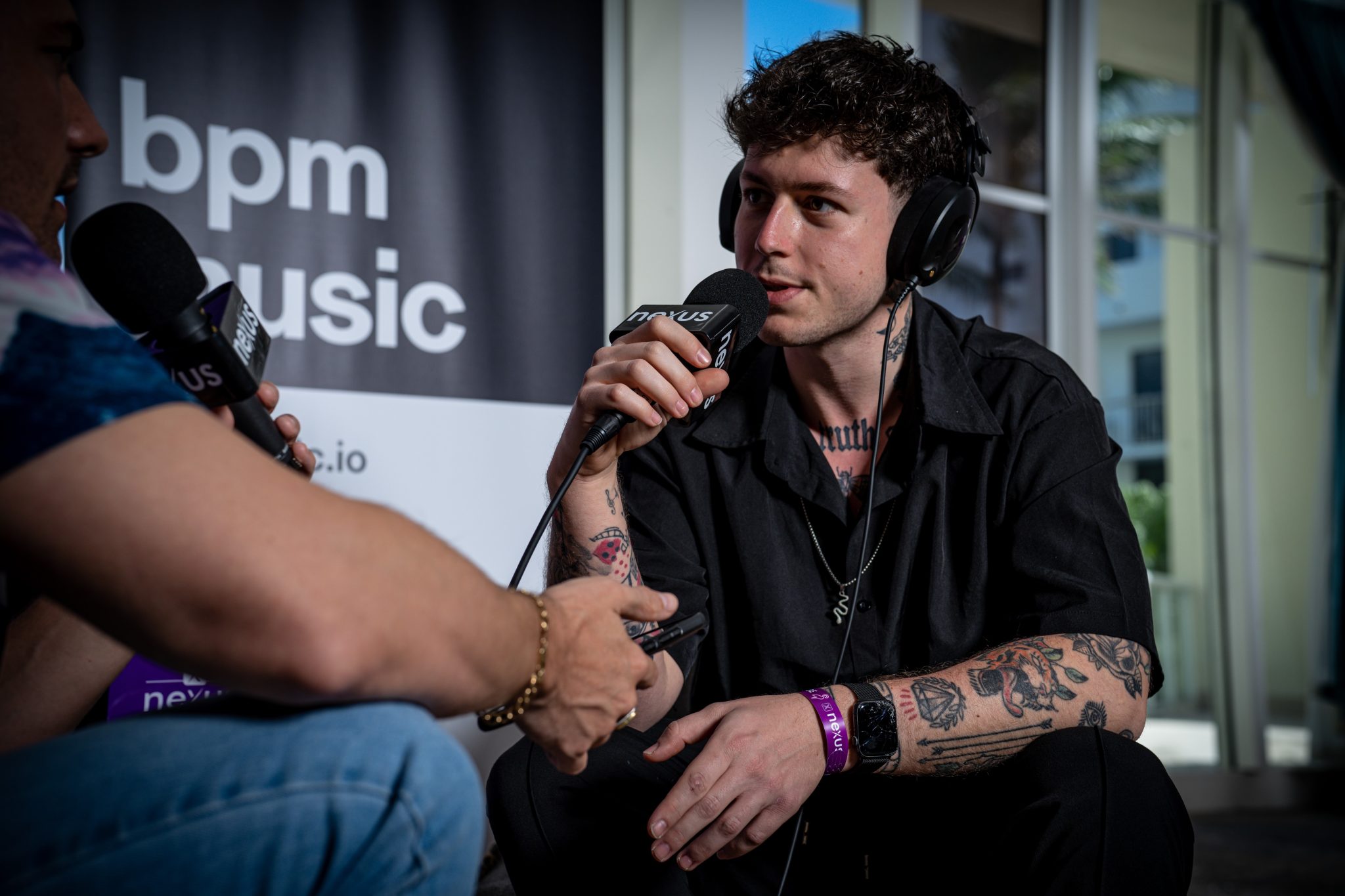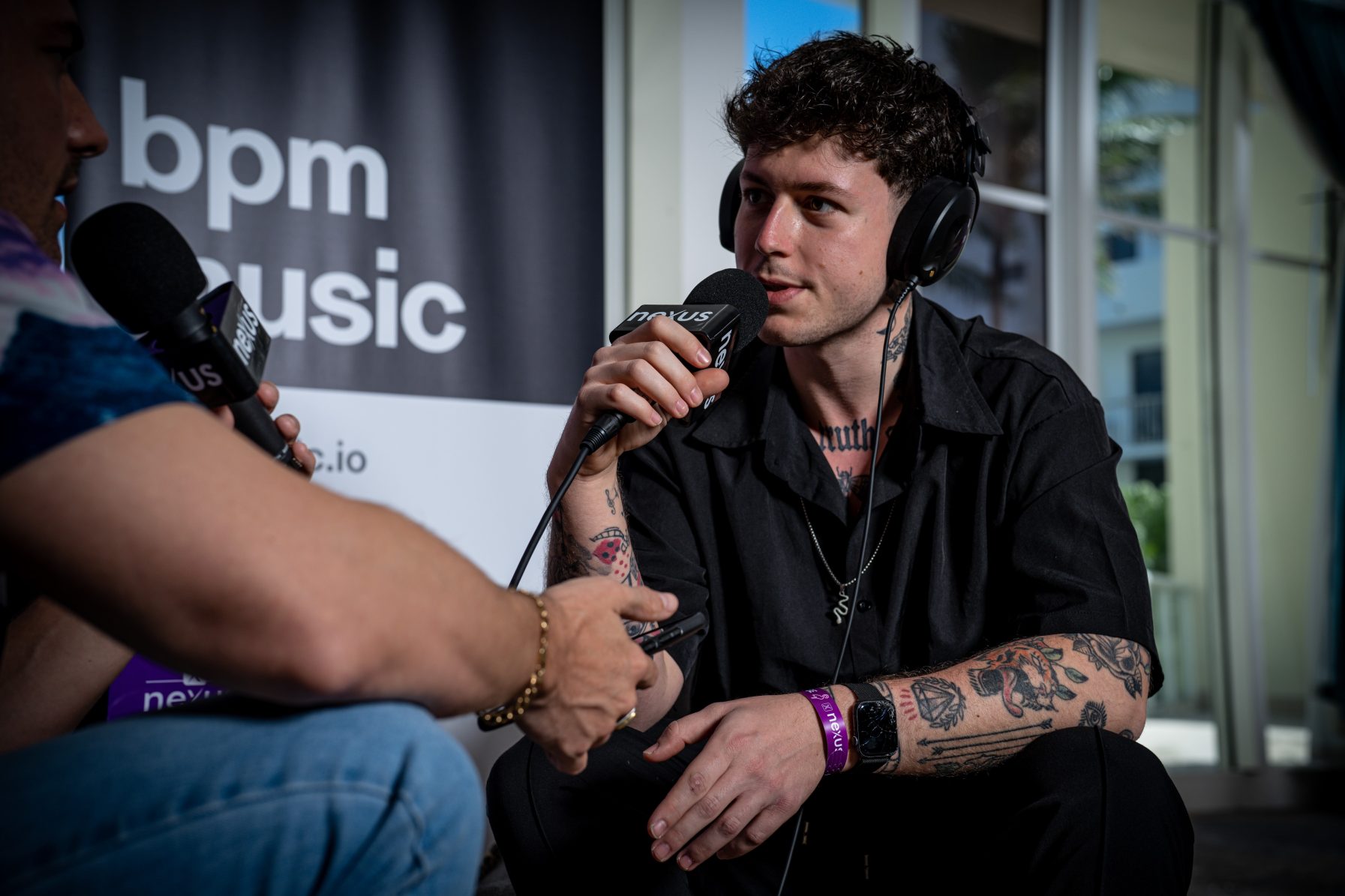 The subsequent success of this grimy techno debut opened up the clubs of Italy for this young DJ, and he's only been on an upward trajectory since.
Stopping by our BPM Pop-Up Studio for a quick conversation, NOYSE tells us he's excited to meet fellow artists and collaborators at the many parties during Miami Music Week. It's his first time visiting the city, but the DJ already seems like a pro at networking and connecting with musicians and industry members.
NOYSE tells us that he got his start with music production by creating instrumentals for videos and that his advice to young startups looking to break into the industry is to chase uniqueness. He also recommends getting as much feedback as possible when starting out, and to avoid taking any criticism too personally—a valuable lesson if there ever was one.
The DJs latest projects include a collaboration with Framed Stories and Sydney JO Jackson titled "Tell Me Lies" and "Without You," a sweet dance track created with legendary Italian producer and DJ Nicola Fasano. This year, NOYSE will also release music with LoudKult, the artist-friendly music distributor based in Sweden and LA, for the first time.
Getting into our Nexus Take 5 Series, NOYSE tells us that the first song he recalls downloading was "Toulouse" by the legendary DJ Nicky Romero. The Italian producer also tells us that he may be guilty of creating the most risqué video he's ever seen, which ultimately got scrapped due to its explicit content. We suggest he posts it anyway, but NOYSE doesn't budge.
Before he leaves, NOYSE offers some final wisdom for all the artists out there listening: "Focus on what you are, and don't focus on how you're going to appear on social media."
To hear more from NOYSE and his experience at Miami Music Week, check out the full-length and exclusive interview below.