In the highly-anticipated memoir, "The Woman In Me," pop icon Britney Spears opens up about her life in a way that the world has never seen before. Released after the controversial end of her conservatorship in 2021, this candid and powerful book offers a glimpse into the real Britney Spears. Here are five key takeaways from her tell-all memoir: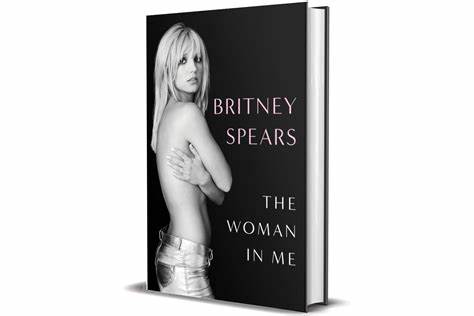 Losing Out on The Notebook Role:
One of the most surprising revelations in Britney's memoir is that she came very close to landing the lead role of Allie Hamilton in the iconic 2004 romance film, "The Notebook." Britney admitted she is "glad" she didn't get the role, as her acting experience was challenging during her time filming "Crossroads" in 2002. She struggled to separate her character, Lucy Wagner, from her own identity, leading her to a method acting approach that left her feeling trapped in the role. Ultimately, the casting came down to Britney and Rachel McAdams, and Britney is relieved she didn't take the role, as it would have derailed her music career.
Shaving Her Head in 2007:
Britney Spears's decision to shave her head in 2007 became one of the most iconic moments in pop culture history. In her memoir, she reveals that it was an act of rebellion against the intense public scrutiny she had faced throughout her life. Feeling constantly judged for her appearance and behavior, shaving her head was her way of pushing back against the constant surveillance. However, her actions marked the beginning of her conservatorship, where she was made to conform to a strict set of rules and expectations.
A Difficult Decision: Abortion During Her Relationship with Justin Timberlake:
Britney's memoir also touches on her relationship with fellow pop star Justin Timberlake, revealing that she had an abortion while they were dating. Despite her love for Justin and her anticipation of starting a family together, he was not on the same page. Timberlake was not ready to become a father, and Britney respected his decision, though she admitted she might have chosen differently. The revelation provides an intimate look into her personal life during the height of her fame.
Feeling Like a "Child Robot" Under Conservatorship:
Britney Spears describes the years spent under her father's conservatorship as soul-crushing. In her book, she shares that she felt infantilized and no longer treated like an adult. Britney likens herself to a "child robot" who was only permitted to be herself when performing on stage. The conservatorship not only controlled her finances but also had a profound impact on her identity and self-expression, leaving her feeling detached from her true self.
Body-Shaming from Her Father:
Britney reveals that she faced body-shaming, not only from the media but also from her own father, Jamie Spears. He repeatedly criticized her appearance, making her feel that she was not good enough, even after her remarkable achievements in the music industry. Britney's account sheds light on the pressure and expectations placed on her by her own family, adding another layer of complexity to her life story.
Britney Spears' memoir, "The Woman In Me," is a powerful and revealing account of her life's most challenging moments and the strength it took to overcome them. It provides an intimate look at the iconic pop star's personal struggles, highlighting the importance of personal agency and the enduring power of self-expression. Released after the end of her conservatorship, the book offers readers an opportunity to understand the woman behind the headlines and the music, allowing her to finally tell her own story on her own terms.