In March of this year, followers of the British-Irish boyband The Wanted were shocked and saddened by the announcement that bandmember Tom Parker had passed away due to complications relating to a brain tumor. Only 33 years old, Parker had spent two years battling cancer and appeared to be recovering when the tragic news broke. Following the announcement, fans and fellow artists alike took to social media to share their sentiments. Their single "Gold Forever" made it to #2 in the UK charts, and, in tribute to their lost friend, the band released a new version of the track titled "Gold Forever (For Tom)".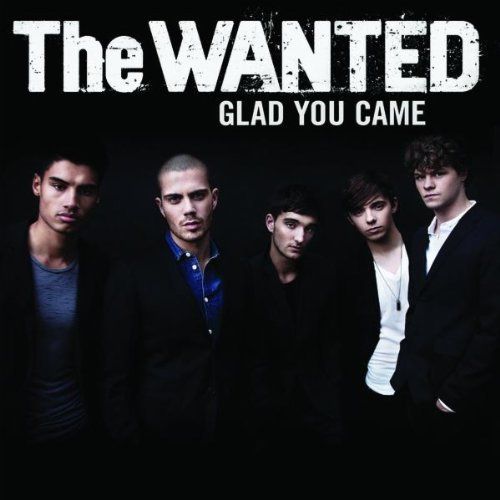 The Wanted were one of the defining sounds of the early 2010s, and, in honor of Tom Parker, we wanted to take a closer look at one of their greatest hits. This week, we're looking back to 2011 to talk about one of The Wanted's most iconic summer singles – "Glad You Came."
The Hit Song of Summer 2011
From the 23rd to the 30th of July, 2011, between "Louder" by DJ Fresh and "She Makes Me Wanna" by JLS, "Glad You Came" was the UK's #1 track. nIt's easy to see why this song caught the public ear. With its upbeat sound and warm synth melody, this song is an easy-going anthem with serious staying power. It's a track for long summer afternoons, for parties on the beach, and for dancing away the evenings.
"We all felt it was a new, refreshing sound, "said Parker in a 2011 press release, adding that it was a" perfect song for the summer which gets you in the mood for a party."
Released in late May of that year, the song was instantly hit by critics and fans alike. Loved for its catchy hook and unique sound, it took off throughout the UK and internationally, also topping charts in Japan, Venezuela, and Ireland while reaching #2 in Canada and #3 in the United States.
The music video, featuring all five members on a sunny beach, was released on YouTube in June and undoubtedly helped the song rise to prominence.
On November 7th, the song was featured on the band's third album, Battleground. Although the album received mixed feedback, both "Gold Forever" and "Glad You Came" were standout hits and remain popular with fans today.
"Glad You Came" is a beautiful upbeat song and just one among The Wanted's many fantastic singles. It's one of those songs you keep returning to every summer because it is a feel-good hit.
Inside My Head Reunion
In 2014, the band announced they were going on hiatus, and it seemed like they were done for a while. Then, in 2021, as part of Tom Parker's effort to raise money for cancer, they announced that they were reuniting.
 Inside My Head – The Concert took place in the Royal Albert Hall, London, on September 20th, 2021. In October, the band released "Rule The World," a new single was co-written by Max George, and it was followed by a new album – titled Most Wanted: The Greatest Hits – released on November 12th.
Although he had been fighting cancer for a while, Tom Parker's death surprised many, and his friends, family, and loved ones are still mourning his loss. The band has not commented on whether they will continue playing music.