Groove Coverage is one of the most successful German dance artists, with eleven hits in the German Top 50 and over 13 million albums sold worldwide. Ole Wierk and Axel Konrad are the band producers. Its members include Axel Konrad, DJ Novus, Melanie Munch or Mell (lead singer), and Verena Rehm. DJ Novus and Suprime Music collaborated on this project, which began in the summer of 2001.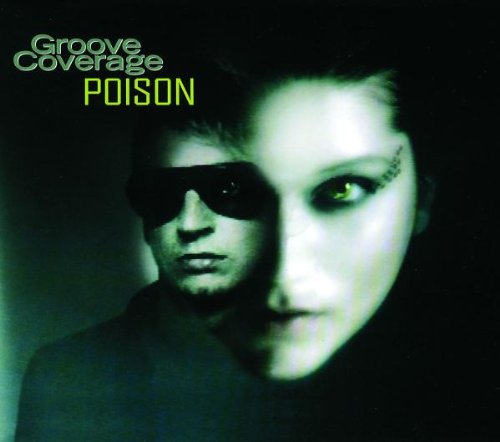 Following the breakthrough singles 'Moonlight Shadow' and 'God Is A Girl' in 2002,
Groove coverage
released a rendition of Alice Cooper's track 'Poison' in late 2003. It became a top 40 hit in the United Kingdom, peaking at #32 on the Official Singles Chart, which allowed them to expand into other markets such as Spain and China. Soon after, they published 7 Years and 50 Days, their second studio album, which yielded five top 20 songs in Germany, including "Poison" as the first single from this 2004 album.
Poison is a song originally by American musician Alice Cooper, and it was released as a single in July 1989 from Cooper's eighteenth album, Trash. In the United States, it became one of Cooper's most popular singles, reaching number seven on the Billboard Hot 100. Alice, a theatrical, highly charismatic performer who startled audiences with his hair-raising antics while off-stage known as a nice guy, has had a few hits in his day. Poison, on the other hand, captures him in all of his leather-gloved, fist-clenching glory.
When
Groove Coverage
reworked the song, they had
something
new in mind, ranging from hard rock to electronic dance music. They transformed "Poison" into an addicting club anthem that will set the dance floors ablaze. The track, layered in synths and upbeat melodies, seized the strings to keep everybody dancing. It wouldn't be surprising if this song became an international dance sensation back then.
The original music video for 'Poison,' like the lyrics, did not pass the critics' scrutiny. They censored it for daytime viewing due to shots of a topless model. Since the release of Groove Coverage's version was in the early 2000s, it earned more acceptability when it came to freedom of expression as censorship was less tight than in the 1980s.
Groove Coverage
didn't release new music until late 2007 when they released the track "Because I Love You" to promote their first Greatest Hits collection. The band's new single and album were only moderately successful, and their label,
Universal Music
Germany, decided to drop them. It wasn't long when Groove Coverage welcomed the signing of their new music contract with Sony Music / Columbia in 2010.
In keeping with the band's name, Groove Coverage, covers are a recurring motif in their music. Some, but not all, of their songs are exact or partial covers recreated in an electronic dance style. Not to worry, they've had a lot of success with their songs, but it's indisputable that they're one of the best remixers around. They've been active since 1999, and their music continues to strive in the industry to this day.
'Poison,' whether performed by Alice Cooper or the Groove Coverage, will evoke memories from both eras. You may either headbang or get into the groove, both of which are fantastic options. Keep listening to
Nexus Radio
for more trips down memory lane.