In 2025, Groove Cruise, the world's premier floating dance music festival, will be setting sail for its 21st year of seafaring celebrations. This iconic event, organized by Whet Travel, will embark on a thrilling adventure from Miami to the idyllic coast of Labadee, Haiti, offering a remarkable experience from Thursday, January 23 to Monday, January 27, 2025. Groove Cruise Miami 2025 promises to be an unforgettable journey hosted on the award-winning Allure of the Seas, a member of the largest cruise ship class in the world.
For over two decades, Groove Cruise has maintained its reputation as the ultimate floating dance music festival. Since its inception in 2004, Groove Cruise has evolved into the largest music cruise event in history, creating a unique and immersive experience for attendees. The festival is celebrated for championing creative self-expression and fostering inclusive environments where attendees can follow their inner compasses towards adventure. At its core, Groove Cruise is about embracing your individuality while connecting with fellow passengers to create a tight-knit, community-oriented experience.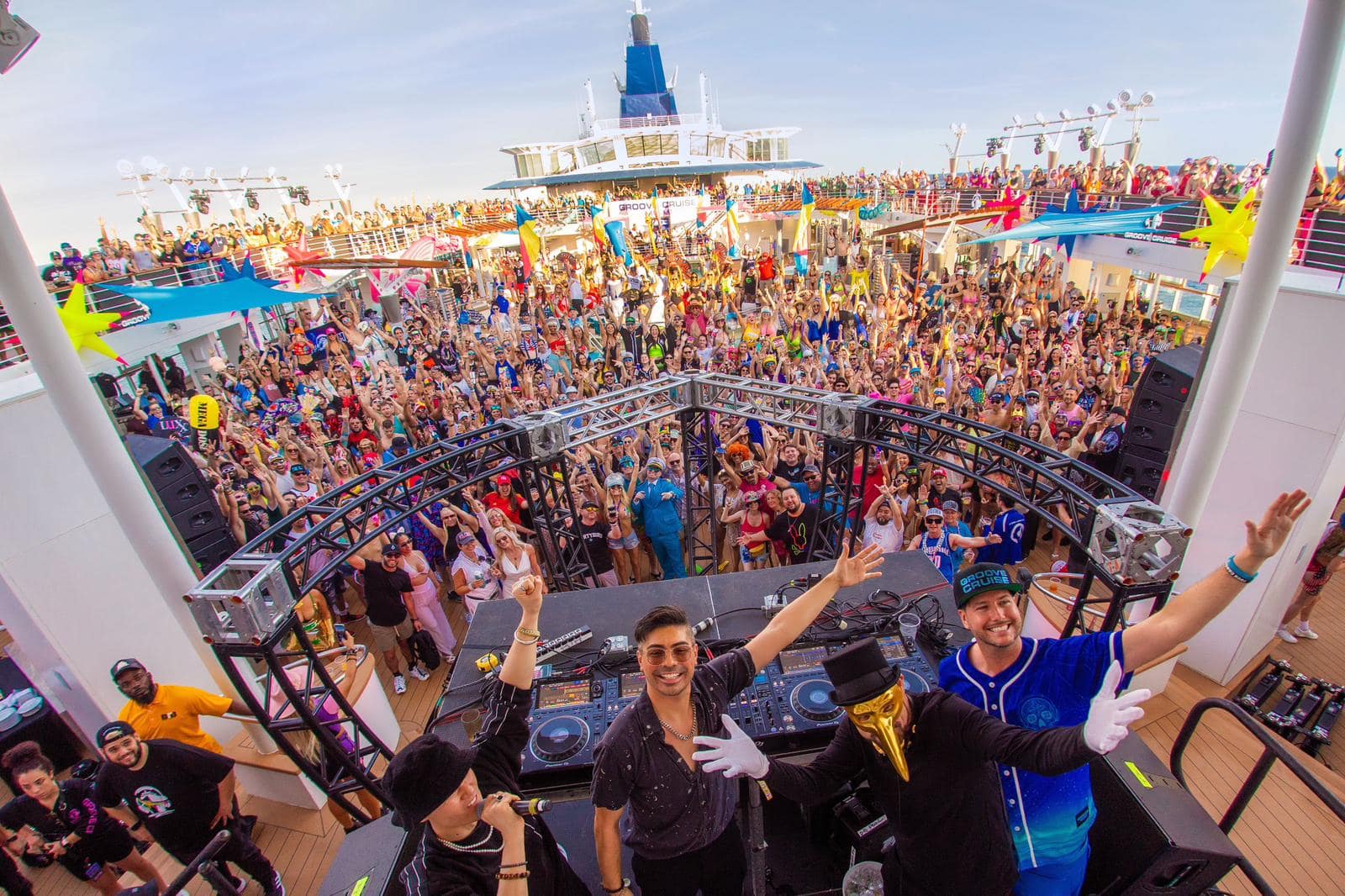 Setting Sail Aboard the Allure of the Seas
On Thursday, January 23, 2025, Groove Cruise will depart from Miami, Florida, inviting both past Captains and newcomers to indulge in a once-in-a-lifetime experience aboard Royal Caribbean's Allure of the Seas. This sailing will feature a staggering 96 hours of nonstop music, making it the ultimate playground for music enthusiasts.
In addition to the music, Groove Cruise's signature immersive programming will include 11 stages with world-class production, globally renowned artists, daily themes with dedicated parties, artist-hosted activities, beachside destination parties, the Whet Foundation volunteer experience, mental health panels, and much more. Groove Cruise Miami 2025 is bound to be a whirlwind of unforgettable moments and new connections.
Allure of the Seas: A Floating Oasis of Luxury
Allure of the Seas, a member of the Oasis Class of cruise ships, is the perfect vessel to host this grand celebration. Recognized with several prestigious awards, including the Best Large Cruise Ship by GOLD Travvy Awards and Best For Entertainment by Cruisers' Choice Awards, Allure of the Seas is a testament to the epitome of luxury and innovation.
This magnificent ship offers a wide range of accommodations and activities, including a full-service spa and fitness rooms, aqua parks with thrilling water slides and a FlowRider surf simulator, a central park area with real trees and an open-air ambiance, a zip line that soars 10 decks above the ship's boardwalk, an ice skating rink, and more. With an expansive selection of suites and dining options from around the world, Allure of the Seas promises an unparalleled level of comfort and entertainment for every passenger.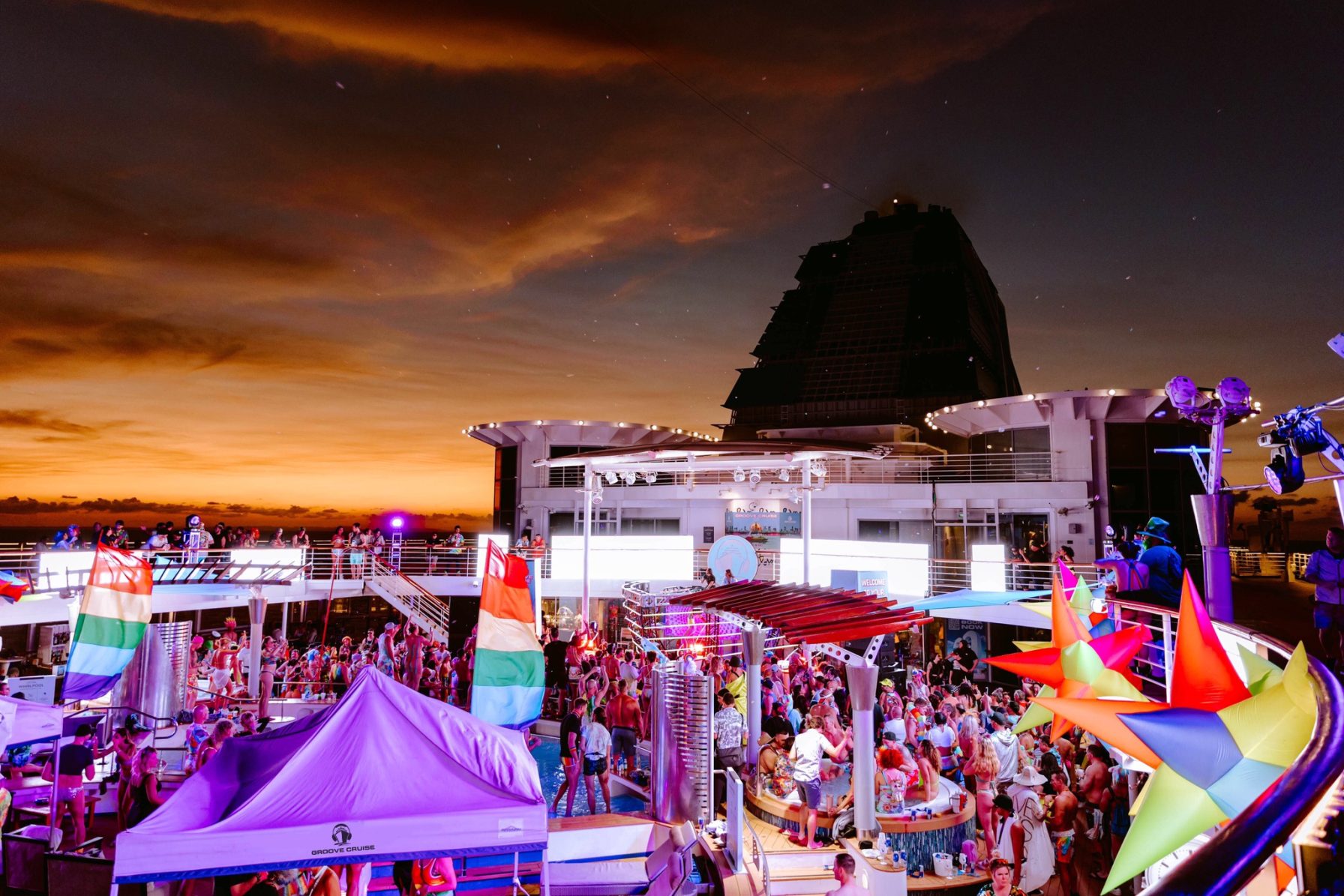 The Return to Labadee: A Captain's Favorite Destination
After the success of Groove Cruise Miami 2023, the festival is thrilled to return to the stunning location of Labadee, a Royal Caribbean private destination on Haiti's northern coast. Labadee, which was voted as the favorite destination by Groove Cruise's previous Captains, is known for its coral reefs, pristine sands, and crystal blue waters, making it the perfect setting for a beach party. Captains will have the opportunity to relax on the five stretches of beach, take a thrilling half-mile-long zip line ride over the ocean, or experience Labadee's Dragon's Tail roller coaster. The options for soul-nourishing activities on Labadee are bound to leave passengers captivated.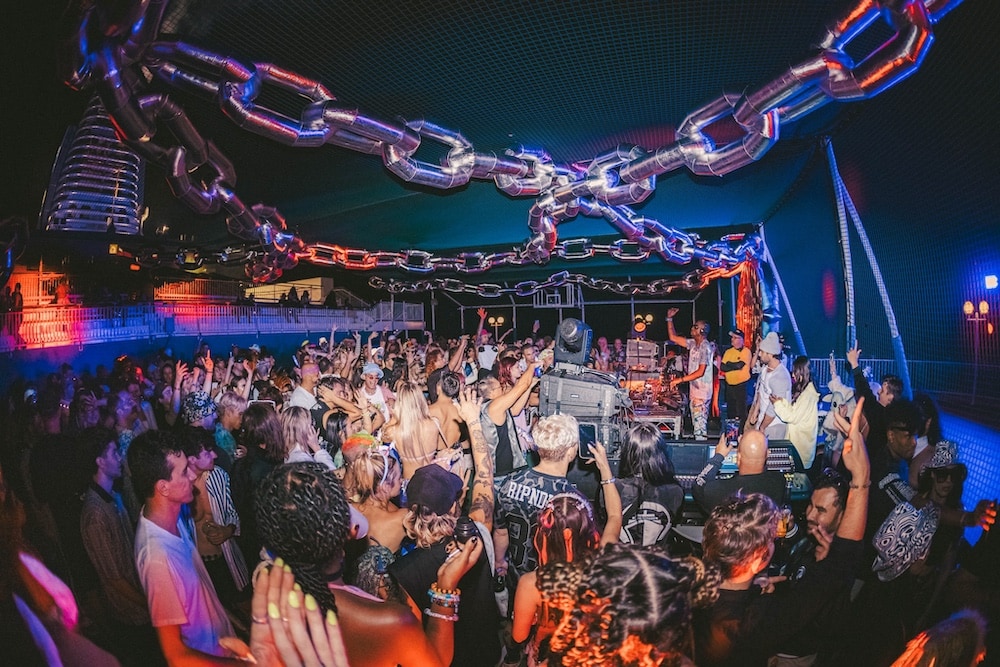 Whet Foundation: Making a Difference in Local Communities
Beyond organizing unforgettable parties, Groove Cruise is committed to making a positive impact on the communities it visits. Through the Whet Foundation, a non-profit 501c3 organization founded by Jason Beukema, the founder of Whet Travel, attendees are encouraged to donate and volunteer at various events. The foundation gives back to local communities by providing clothing, food, school donations, beach and community cleanups, painting and art programs, and funding facility repairs and improvements.
Groove Cruise Miami 2025 is set to be a milestone in the history of this remarkable event. With a fusion of music, adventure, and community spirit, this voyage promises to be an unforgettable experience for all who come aboard. As the world's premier floating dance music festival, Groove Cruise continues to set the standard for unforgettable nautical adventures and is sure to inspire a new generation of Captains in 2025. So, secure your spot and get ready to set sail for an adventure of a lifetime!