This year's Eurovision final was an absolute blast, with Swedish artist Loreen stealing the show again. Although it's only been a few months here at Nexus, we're already looking forward to 2024. As such, now is the perfect time to talk about how Eurovision chooses its host cities, why 2023 was a little different, and what we can expect from 2024.
What city would want to host Eurovision? Internationally popular, the concert is a great honor for the city and a chance to bring in more long-term tourism. Much like the Olympics, cities across Europe are usually only too happy to get the chance to host the event. Unlike the Olympics, however, a committee doesn't choose the selection.
So how are Eurovision host cities chosen? By winning Eurovision.
When an artist wins Eurovision, their country is given the chance to choose a city to host the concert. Sometimes capital cities are chosen, while other times, cities are chosen to highlight their unique cultural value.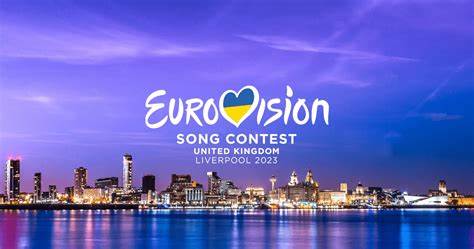 As the Eurovision 2022 winner, Ukraine ought to have been the host for Eurovision 2023, but due to Russia's ongoing invasion, they could not meet security requirements. As such, the European Broadcasting Union entered into talks with the UK (2022's runner-up).
After a three-month bidding process, Liverpool was ultimately chosen as the host city. The event took place in the Liverpool Arena and received wide BBC coverage. In fact, the event received such extensive coverage that Tim Davie (the Director General of the BBC) later received criticism from UK MPs for prioritizing spending public money on covering the event over smaller, local endeavors.
Criticisms aside, Eurovision 2023 drew in millions of international views both through broadcast television and online media such as YouTube and TikTok.
All of this begs the question, what can we expect from Eurovision 2024?
Eurovision 2024 is set to be hosted in Malmö, Sweden, and if there's one country that knows Eurovision inside and out, it's Sweden. At seven Eurovision wins, they're currently tied with Ireland for the most wins ever, and, as such, they've had plenty of experience hosting the event.
Generally, they've alternated host cities between Malmö and Stockholm, with one exception in 1985 when the event was hosted in Gothenburg. Perhaps unsurprisingly, the country has a particular affinity for Eurovision, even going so far as to host their own contest called Melodifestivalen in which they decide their future Eurovision candidate.
In terms of venue, Eurovision will be hosted in Malmö Arena as it was in 2013. The arena seats 15500 people, and many are excited to see a country so known for their love of Eurovision once again hosting the event. Here at Nexus Radio, we can't wait for Eurovision 2024, and you can rest assured that we'll be covering all the big announcements between now and then.