Whether you're a first-timer to EXIT or a seasoned attendee, there's always something new or valuable to learn when navigating this intense but oh-so-rewarding four-day festival, which occurs annually at the historic Petrovaradin Fortress in beautiful Novi Sad.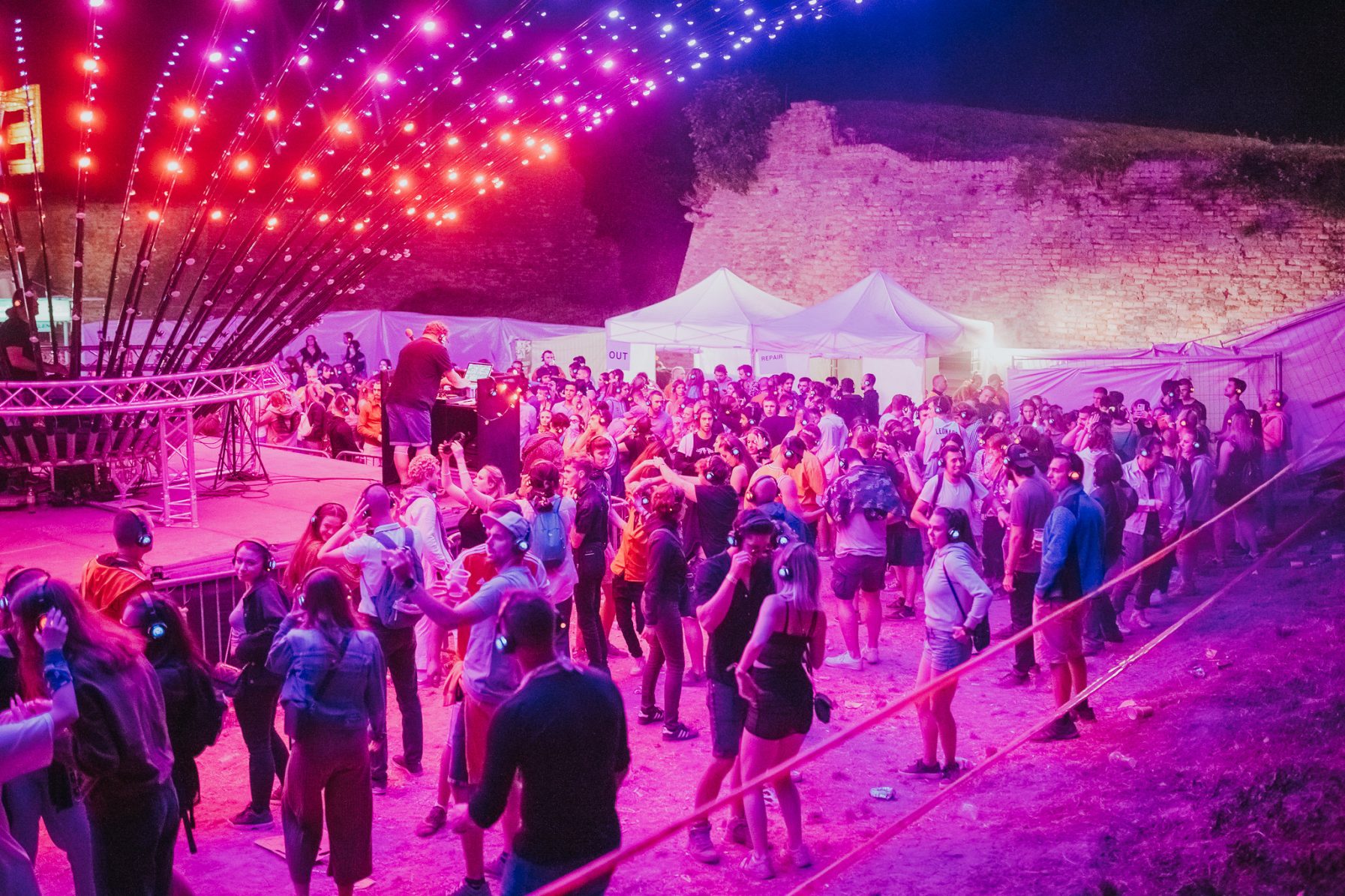 This year was my first time attending the festival, and the experience was filled with many incredible highs and some precious lessons on organization and stamina. Keep reading to hear about what worked for me, what I would have done differently, and how I'd recommend approaching the festival if you're considering attending next year!
I recommend buying your tickets in advance when planning for your EXIT adventure. Registration for first-tier ticket prices is already available for next year's edition, which is taking place July 11 to 14, 2024—booking now means you can avoid the price increases of upwards of 1000 Serbian Dinars (roughly 10 Euro).
Tickets can be bought online or in-person during the festival or at authorized sale points throughout Novi Sad in Belgrade.
Figuring Out Accommodations
One big consideration is always accommodation. Novi Sad is a relatively small city, and EXIT's more than 200,000 annual visitors mean rooms and apartment rentals are hard to come by during the festival weekend. Here are your options for finding accommodation:
Rental in Novi Sad: This is the ideal accommodation option, as most of the city is within walking distance to festival grounds, and as such, a room in Novi Sad means you can get home the quickest after partying till the morning hours. Book in advance and be ready for a slight price increase due to the festival.
Camping: This is a great and cost-conscious option if you're up for camping and don't mind the outdoors. This year, campgrounds were across the Danube on the other side of the Fortress.
Rental in Belgrade: Belgrade is about an hour away from Novi Sad by train and just over a half-hour away by speed train, which runs from 9 am to 8 pm. A room in Belgrade is a cost-effective option, and, given the transport options to Novi Sad, not too much of a hassle. I'd recommend this only if you plan on attending one or two of EXIT's show days. If you plan all four days, try finding accommodation within Novi Sad to avoid the back-and-forth.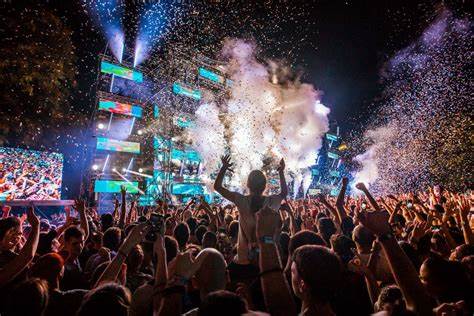 Paying At the Festival

: EXIT has introduced a unique payment system via a reloadable card, which means that to buy anything at the festival (including merch), you must have purchased and loaded one of these cards. I'm not the biggest fan of this system, but it saves time when making concession purchases, which is always a plus. Load up between 20-30 Euro for each day you'll be at EXIT at the beginning to avoid queuing to reload once the performances start. Last but not least: 

make sure to receive a refund for the remaining balance

 before leaving on your last day!
Explore Novi Sad (and nearby Belgrade)

: 

Taking in a bit of Serbia's enviable culture, including the fantastic food that's on offer throughout Belgrade and Novi Sad, is a must. You could climb up the Petrovaradin Fortress for dessert overlooking the city or visit Belgrade's iconic Kalamegdan Fortress. Some food recommendations to get you started include 

burek 

and yogurt, 

ćevapi

 and 

pjeskavica 

(Serbian BBQ staples), 

šopska 

salad (similar to Greek salad), 

teleća ćorba 

(veal soup)

 

and 

kindle 

(sweet dumplings)

. 
Getting Around Novi Sad

:

 

Taxis in Novi Sad are relatively cheap and quite reliable, making them a great method of transportation for getting around the city. A ride from the train station to Petrovaradin Fortress will cost you around 5 Euro—just make sure to use a reputable service like Red Taxi or SOS Taxi. 
Free Perks and Secret Clubs

: 

I've never been to a festival with so much free swag on offer, likely due to the festival's heavy sponsor relationships. You can find everything from free energy drinks and beers to free vapes—keep an eye out and explore the grounds beforehand. By chance, I gained access to a secret Red Bull-sponsored club, which became one of my favorite festival activities.
If you include the Official After Party, EXIT's lineup goes pretty late, as early as 11 am. With that said, if you plan on partying until the morning, I recommend getting to the festival around 1 or 2 am. That's how the locals do it, anyway.
Finally, download the Woov app, which offers a map of EXIT, a performance schedule, chatting opportunities, and a find-my-friend function. It's an excellent tool for navigating the festival!
To keep up to date with all things electronic music, including exclusive coverage of some of the genre's biggest festivals like EXIT Festival, make sure to check back here at Nexus Radio.