A staple from the club and Eurodance scene of the early aughts, DJ Quicksilver's groundbreaking "Ameno," released in 2002 and garnering the German-Turkish producer an ECHO Nomination for "Best National Dance Act," embodies the spirit of trance at its purest form. This week's Flashback looks at this excellent track, created by one of trance music's most recognizable voices.
"Ameno" was released as a follow-up to DJ Quicksilver's Gold-certified "Bellissima," which reached the top of several European dance charts and landed at #4 on the UK Singles Chart in 1997. While arguably less commercially successful than "Bellissima," "Ameno" undeniably grabbed hold of the nineties club-kid consciousness, enjoying a long life throughout European clubs and dance venues.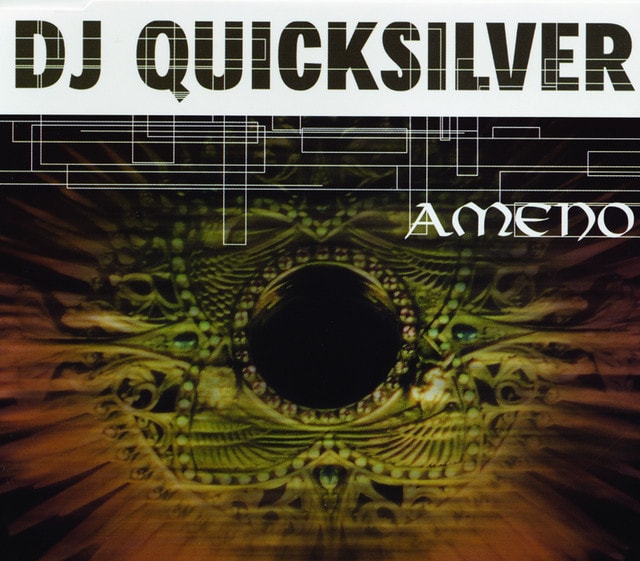 The track interprets the eponymous debut single by new-wave group ERA, the brainchild of French composer Eric Lévi; the group's first record, ERA, sold over 6 million copies and became the most exported French album of all time. In addition, their music video for the track has garnered over nine million views since being uploaded just over five years ago, a veritable testament to the enduring legacy of this track in the Millennial consciousness.
ERA's signature sound is unmissable, utilizing Gregorian and pseudo-Latin chants, blending these ancient melodies with contemporary musical idioms before diving into various genres, including rock, pop, and electronic dance music.
While we don't know exactly what the few lyrics on "Ameno"—sung by a haunting choir and written in an imagined language by Guy Protheroe—might mean, it almost doesn't matter; the monophonic melodies, underscored by a variety of low-key synths, are the main focus, harkening back to antiquity and transporting the listener to a space that feels profound and ancient. 
DJ Quicksilver's interpretation of "Ameno" is the trance response to Eric Levi's composition, a bold reimagining of the track, contemporary in the sense that it bravely captures the spirit of trance at its peak during the early aughts. Blood-pumping and adrenaline-inducing, DJ Quicksilver's "Ameno" features a pounding drum machine and airy synths, blending and cleverly alternating between ERA's choral voices and the Eurodance techno typical of a DJ Quicksilver track; the club mix, which clocks in at about double the length of the original video mix, takes these ideas even further and is worth a listen.
The single's success was also aided by its music video, depicting ravers exploring and dancing through a German underground train station, very much aesthetically in line with the proto-goth and punk movements of this time and capturing the restless energy permeating club culture during this period.
"Ameno" was featured on DJ Quicksilver's Clubfiles One amongst a variety of brilliant tracks that embody much of the same energy he presents his audience with on "Bellissima" and later singles like "New Life" and "Rising Up." The producer has since released a follow-up Clubfiles album in 2013, but his most prolific work remains his debut, Quicksilver (1997), and Clubfiles One.
While almost twenty years have transpired since its release, the legacy of "Ameno" endures, remaining a testament to an era of dance music that may be gone but which is in no way forgotten. To hear this track and more trance staples, be sure to tune in to Nexus Radio.