We chatted with Swiss DJ Tenaj at Nexus Radio's BPM Music Pop-Up Studio during Miami Music Week. The emerging electronic music artist, songwriter, and performer joined us to discuss her upcoming releases, her raver origins, and her advice for young up-and-comers in the industry.
Born and raised in Switzerland, Tenaj is currently based in Los Angeles, where she's been focused on growing her brand and expanding her musical output. The winner of several accolades, including, most recently, two Hollywood Music in Media Awards (Best Emerging Artist and Best EDM Song), Tenaj is best known for her emotion-filed vocal performances. This iTunes and Beatport charting artist has released her unique work through many major labels, including Blanco Y Negro, C-Future (C-Fast), and Futureplansounds.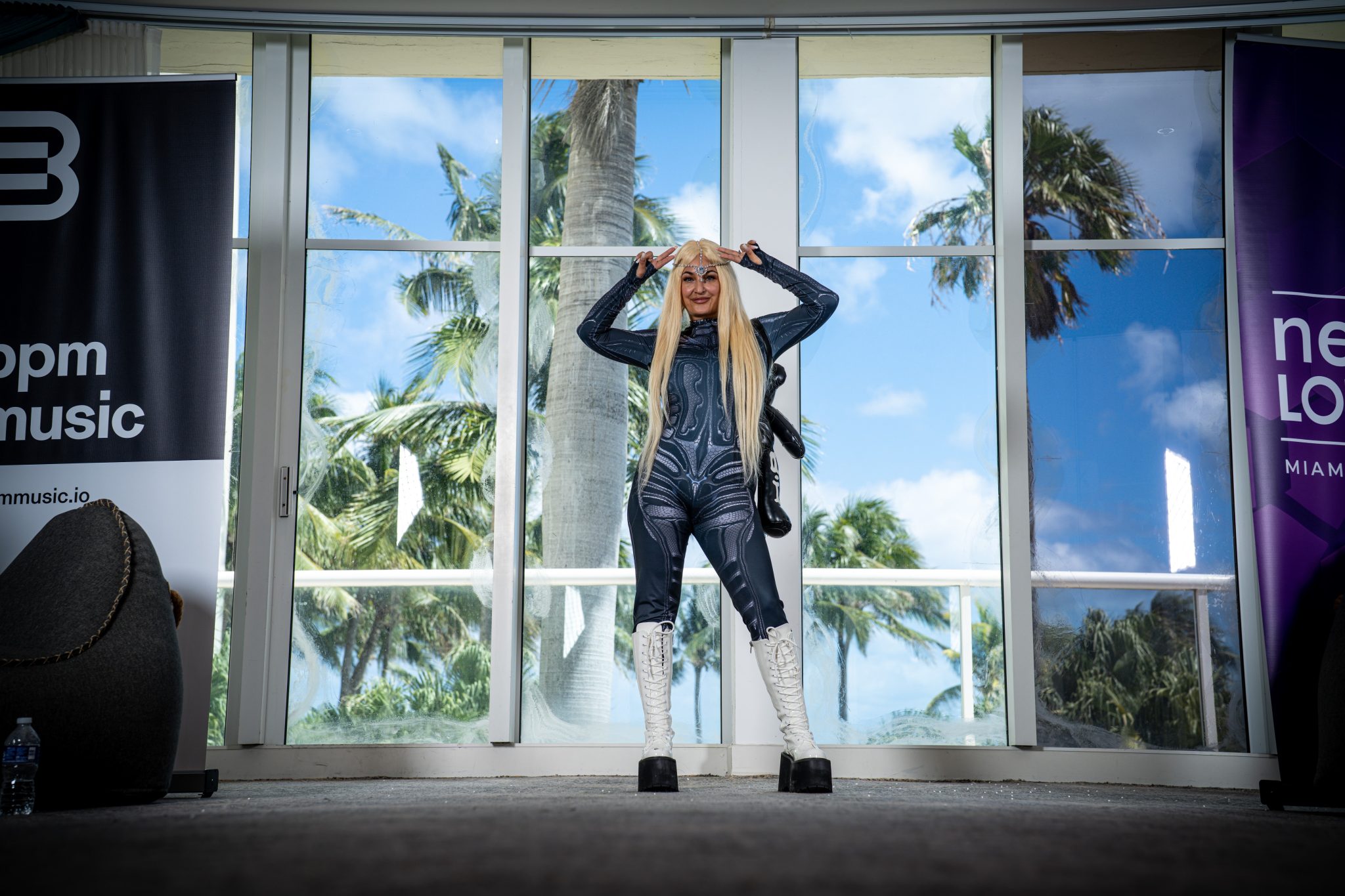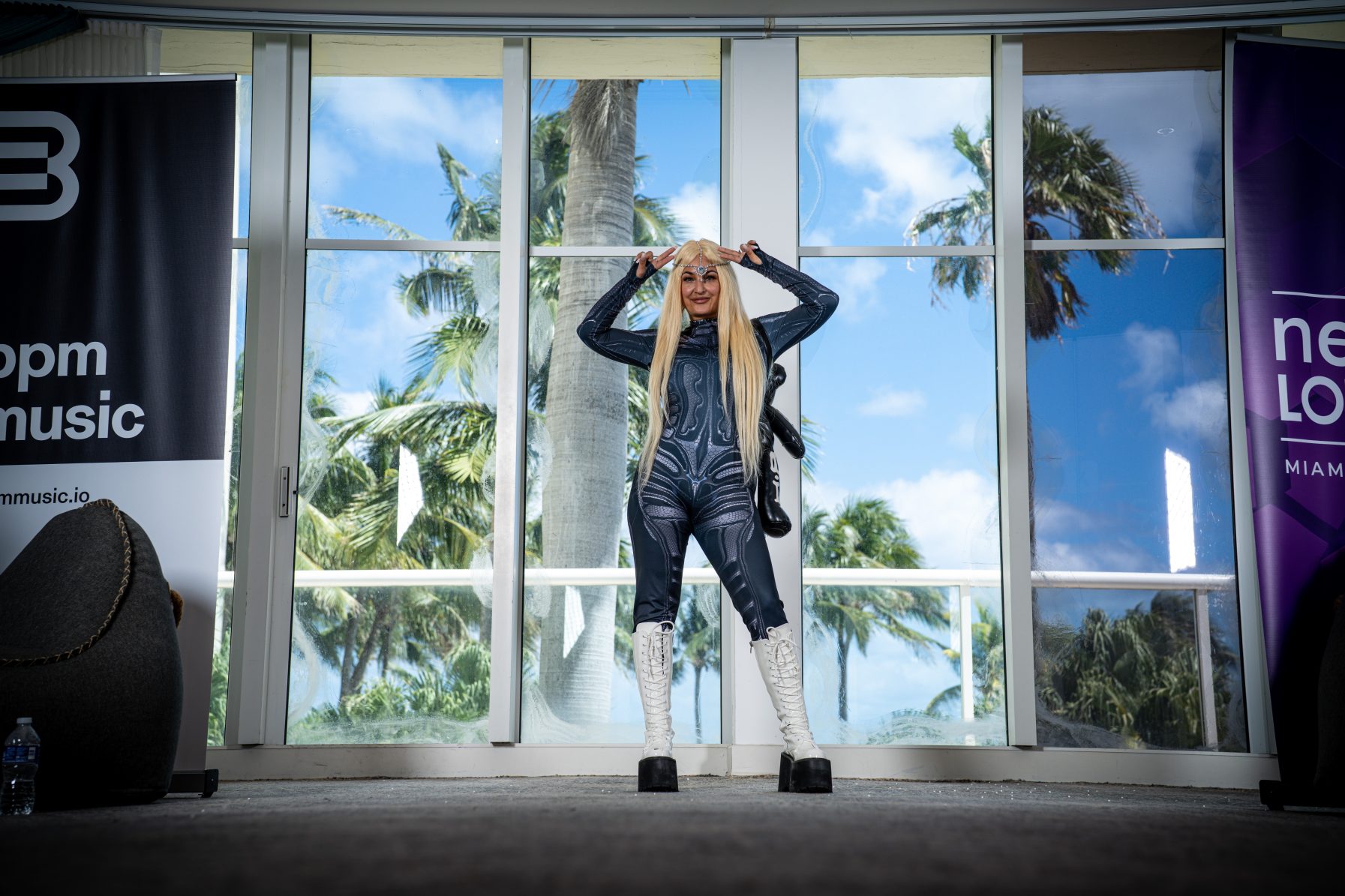 From her outfit and persona, you can immediately tell that Tenaj feels a certain kinship to the raver aesthetic—and the artist tells as much when we ask her to map out her journey in music. The singer shares that she looks forward to the events at Miami Music Week, Afterlife, and the Ultra Music Festival.
After divulging some top-secret Miami Mexican taco recommendations, Tenaj answers our question about advice for young artists: "Be authentic, don't try to copy anyone. Be you. You know, go for it; take the risk. Even if people may not like it or get it initially, they will eventually." It's clear that the artist is daring both in her work and life, and she emphasizes the importance of young artists not being afraid of making music and continually developing their voices.
Tenaj's sound, the singer tells us, can be described as innovative and experimental, and having listened to her music, we agree. Her latest song, "I Miss You," was created in collaboration with Alan Molinari and had already charted on Beatport at No. 33. Tenaj shares that 2023 will see tons of new releases and that for those interested in keeping up with her journey, they can listen to her biweekly radio show, "Promixa Radio."


We asked Tenaj to share with us what music means to her, to which she replied: 
The artist also shares a little bit more about herself, including her biggest fear (spiders) and a recent kind interaction with a stranger when her car broke down on the highway. 
Finally, she tells us the weirdest food she's ever eaten is "Fish with sunglasses" … But you'll have to listen to the full-length, exclusive interview below to get the full story!