One of the highlights of any EDM lover's summer calendar is the Primavera Sound Festival, a staple of the European festival scene that invites massive crowds to spend a weekend or two dancing, drinking, and partying on the beautiful beaches of Barcelona's Parc del Fòrum.
Kicking off the summer festival season, Primavera Sound bring together artists from all sorts of backgrounds and genres—and while we're here for the indie, pop and rock acts that will be gracing this festival's many stages, we are especially excited for the incredible DJs that will be playing sets across multiple city and beach venues at PS2023.
Primavera Sound – A Short History
Founded in 2001 by a group of music enthusiasts who wanted to bring a diverse range of musical acts to Barcelona, Primavera Sound is an annual music festival that has become a global phenomenon since its humble beginnings.
The festival's first edition took place in the Poble Espanyol, a cultural complex located on Montjuïc Hill in Barcelona. It featured indie, electronic, and experimental music, with notable acts like Sonic Youth, Pulp, and Shellac.
Since then, Primavera Sound has grown in reach and scale, especially after the long-awaited celebration of its twentieth anniversary in 2022. The festival recently expanded to include South American and Portuguese iterations, like last year's Primavera Sound Buenos Aires, which featured performances by Björk, Charli XCX, Father John Misty, Beach House, and Travis Scott.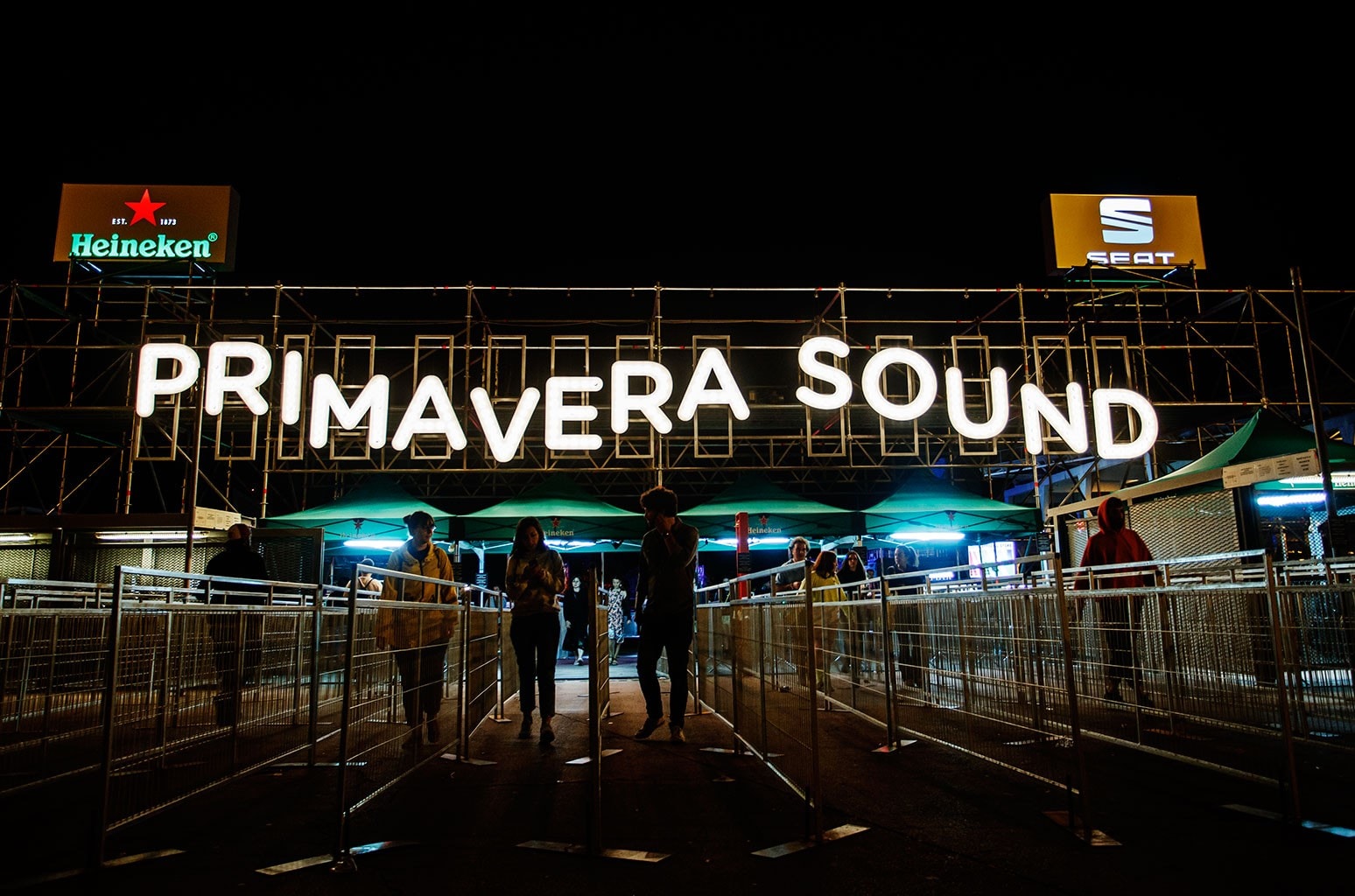 In addition to its focus on music, Primavera Sound has also become known for its commitment to diversity and inclusion. The festival has a strong track record of featuring acts from underrepresented communities, including women, LGBTQ+ artists, and musicians worldwide. The Barcelona and Madrid editions are also committed to showcasing local acts and unique Spanish voices.
Over the years, as the festival has grown in caliber, Primavera Sound has become highly respected amongst music festival goers in Europe, attracting big crowds and even bigger acts. It truly is the best way to start a summer of concerts and festivals, and we can't wait to hear the many outstanding performers on this year's lineup.
All this leads us to an exciting announcement of a new series on this page: Road to Primavera.   Over the next two months leading up to Primavera Sound 2023—scheduled to take place June 1-3 in Barcelona and June 8-10 in Madrid—we'll bring you tons of updates and artist profiles on the many iconic performers scheduled to perform this year. But, best of all, we'll be heading to Barcelona in June and offering exclusive coverage on select performances at the festival. 
So make sure to check back here at Nexus.Radio frequently to stay up to date on our coverage of this event. For the superfans, follow us on Instagram (@nexusradiodance) and turn on your post notifications to hear from us as soon as we drop a new article!