We had the fantastic opportunity to catch up with the talented Izzy Medina and his daughter Zoeh G at the vibrant Nexus Radio Greats Brooklyn Pop-Up Studio during Miami Music Week. Our conversation was filled with positive vibes as we discussed their journey of creating music as a family. We even had a quick round of Nexus Radio's Take Five Series to add to the excitement!
It's truly a special occasion when we can sit down with family members who share a passion for music, and both Izzy and Zoeh acknowledge their unique bond when working together. When asked about their routine in Miami, Izzy couldn't help but express his love for Cuban coffee. At the same time, Zoeh eagerly revealed her go-to activity of hitting the beach and enjoying the calming ritual of burning sage upon her arrival.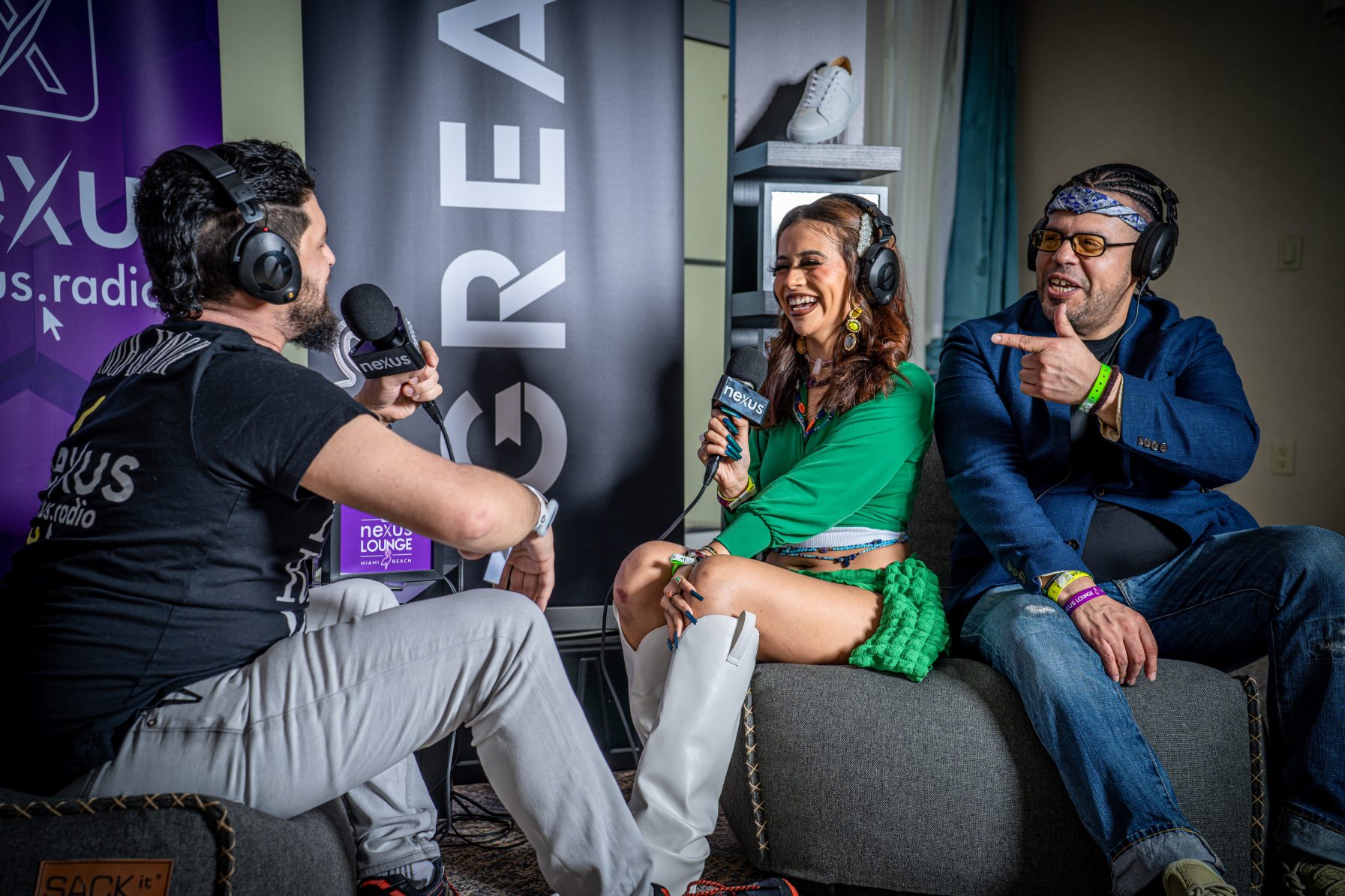 We delved into their collaboration on the recent "Happy Place" single, and they shared their enthusiasm for working on various genres with plenty more music in the pipeline. Zoeh beautifully described the experience of making music with family as a blessing, connecting with people and constantly creating moments that evoke emotions. It's a continuous journey of fun and living.
The inspiration behind their song "Happy Place" is finding joy amidst the chaos, a powerful message to help those going through mental struggles. Izzy added that they aim to show people that there is indeed a happy place waiting for them, and the sooner they find it, the faster the healing process can begin.
Spicing things up with a quick game of Nexus Take Five, we asked the duo about the most outrageous music video they've come across. Zoeh shared a delightful anecdote from filming her 2021 single "Milkshake," where friends poured milk on her during the shoot—an unconventional and memorable video moment!
We also delved into how Izzy and Zoeh prioritize their happiness. Zoeh emphasized the importance of putting one's peace first, listening to the needs of the body and soul, and ensuring a sense of groundedness. It's a reminder always to prioritize self-care.
Take advantage of the rest of our captivating interview with this remarkable duo below. And to stay updated with all the latest happenings in electronic music, keep checking back with us here at Nexus Radio!