During Miami Music Week, we caught up with a very slightly hungover Tim Hox at our Nexus Radio BPM Pop-Up Studio to discuss the event's festivities, the artist's signature "Hox House" sound, and an upcoming collaboration with Mike Williams.
Raised in the vibrant city of Breda, Tim Hox is a Dutch DJ always looking to put his signature twist on his music. Having started as a bedroom DJ, Tim coined "Hox House" in 2019—the style is a unique blend of house music and techno, with a bass house and groove influence. This artist's first EP, "The Hox Program," was his reintroduction to the EDM scene; the following year, Tim made waves with ten new tracks, including collaborations with industry heavyweights like Moguai. In addition, he signed with Revealed Recordings exclusively in 2021.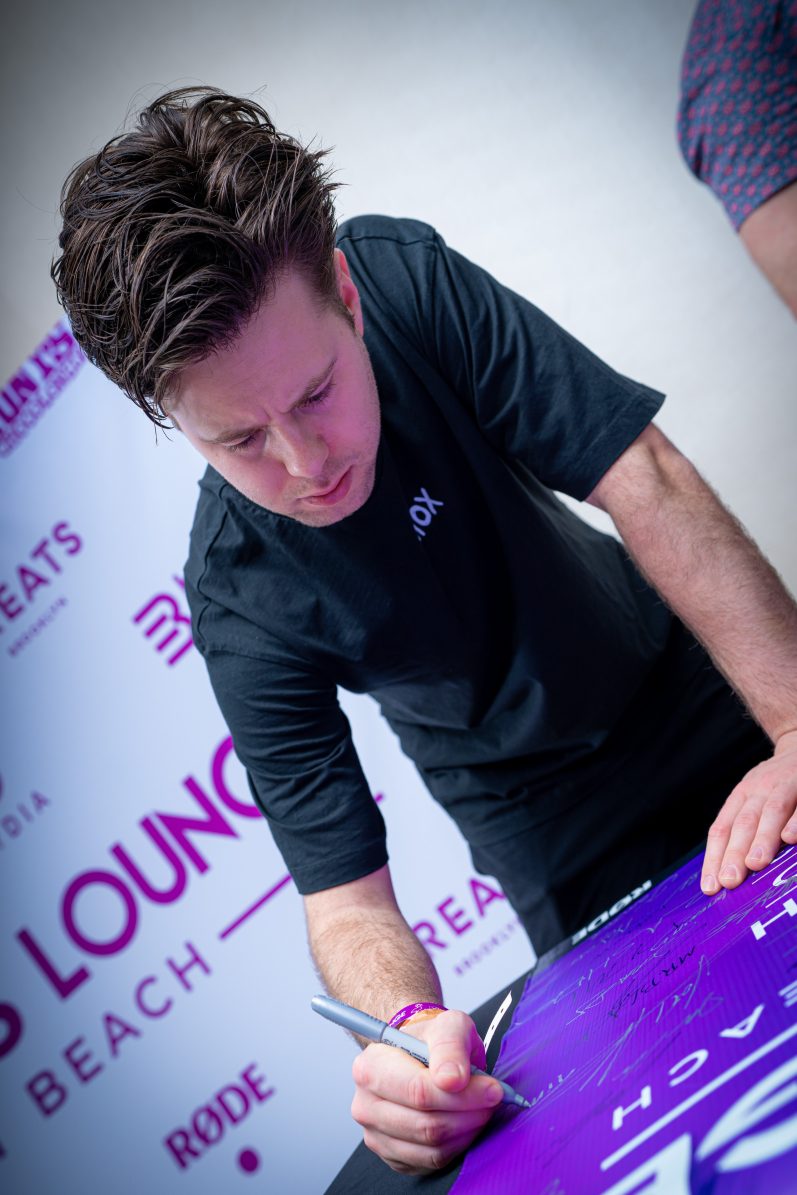 Tim's newest EP, Deux Ex Machina, was released in late April. Featuring two banging tracks, "Delirius" and "Latus (qum quer que seja," the effort is a brilliant example of what this artist does best: pushing the musical envelope while maintaining a continuous stream of excellent tracks. 
During our interview, the Dutch DJ tells us that he's looking forward to the Ultra Music Festival and the many parties for which Miami Music Week is (in)famous; he even shares that he's made a party schedule to keep up with all the events. 
When we ask him to share some advice with young up-and-comers, he starts by stating the importance of maintaining a clean and authentic social media presence across various platforms. He also adds: "If you want to do this, make sure to at least put one hour of work every day in there." If Tim is known for anything, it's his self-starting spirit. Not only is he the developer of 'Hox House,' but he's also largely self-taught in YouTube tutorials.
Tim shares that a signature element of his performances is his connection with his audience: "I've always been a DJ. So for me, it's like a natural thing to do. I always look in the crowd and see if a track is working. And I always try to think two tracks ahead. So if one track is not working, I can easily switch."
Before Tim heads out for a drink at his several scheduled parties, we ask him to join us for a quick round of Nexus Radio's Take 5 Series. Tim shares that the weirdest thing he's ever eaten is probably a snail and that the first track he remembers downloading is Sak Noel's "Loca People"—a classic. He also tells us that, if he had to choose a TV show to live in, it'd probably be The Office, a favorite choice amongst our interviewees.
To get better acquainted with all Tim has been up to, including soon-to-be-released music through Revealed Recordings, check out our full-length and exclusive interview with him below.