Six-time Grammy®  award nominated singer, songwriter and producer Kaskade has announced that he will perform at a special New Year's Eve show at the Bill Graham Civic Auditorium in San Francisco for the third time in a row.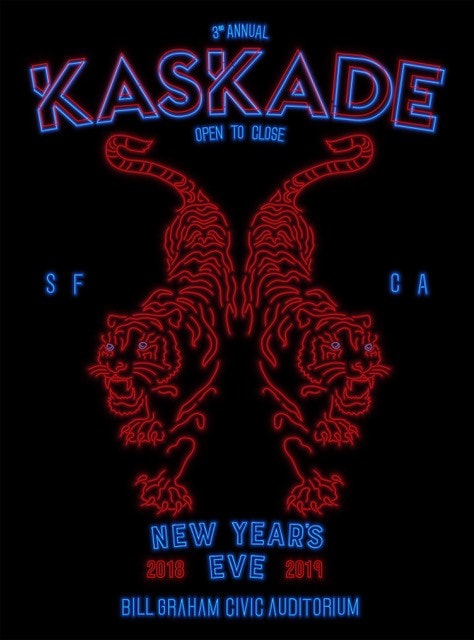 Kaskade will be treating as fans to a one of a kind open-to-close to set, once again that raising the bar for himself as a Dance Music of legend.
"Every year I try to top what I've done in the previous years, and this is no exception. As I thought about how to surprise my audience and help them celebrate moving from one year to the next, it just made sense for me to take over the entire sonic journey. We will all begin the night together, say goodbye to 2018 and show 2019 what's good. As much as I love leaving people wanting more, there is something insanely satisfying around having all the time I need to build that ride, set it on fire and watch everyone lose their minds, all in one night." – Kaskade
After cementing his position as a west coast icon, Kaskade has more than doubled the size of his crowd footprint as of late.  His latest single FUN which was released on his imprint Arkade records, is available for streaming worldwide.
For more information visit www.kaskademusic.com