Kung Pao joined us at the Nexus Lounge Miami during Miami Music Week, where he talked about his upcoming projects and participated in our Take 5 series!
Kung Pao, whose real name is Paolo Palacios, is a dream punk musician and producer in Chicago. At the age of 12, influenced by artists like Deadmau5 and Skrillex, he started building his reputation as a music producer. "I've always been very musical my whole life. I started off playing in the orchestra when I was younger, violin. Then I picked up a guitar when I was maybe 14 or 15 and started rapping at the same time," the DJ says, thinking back.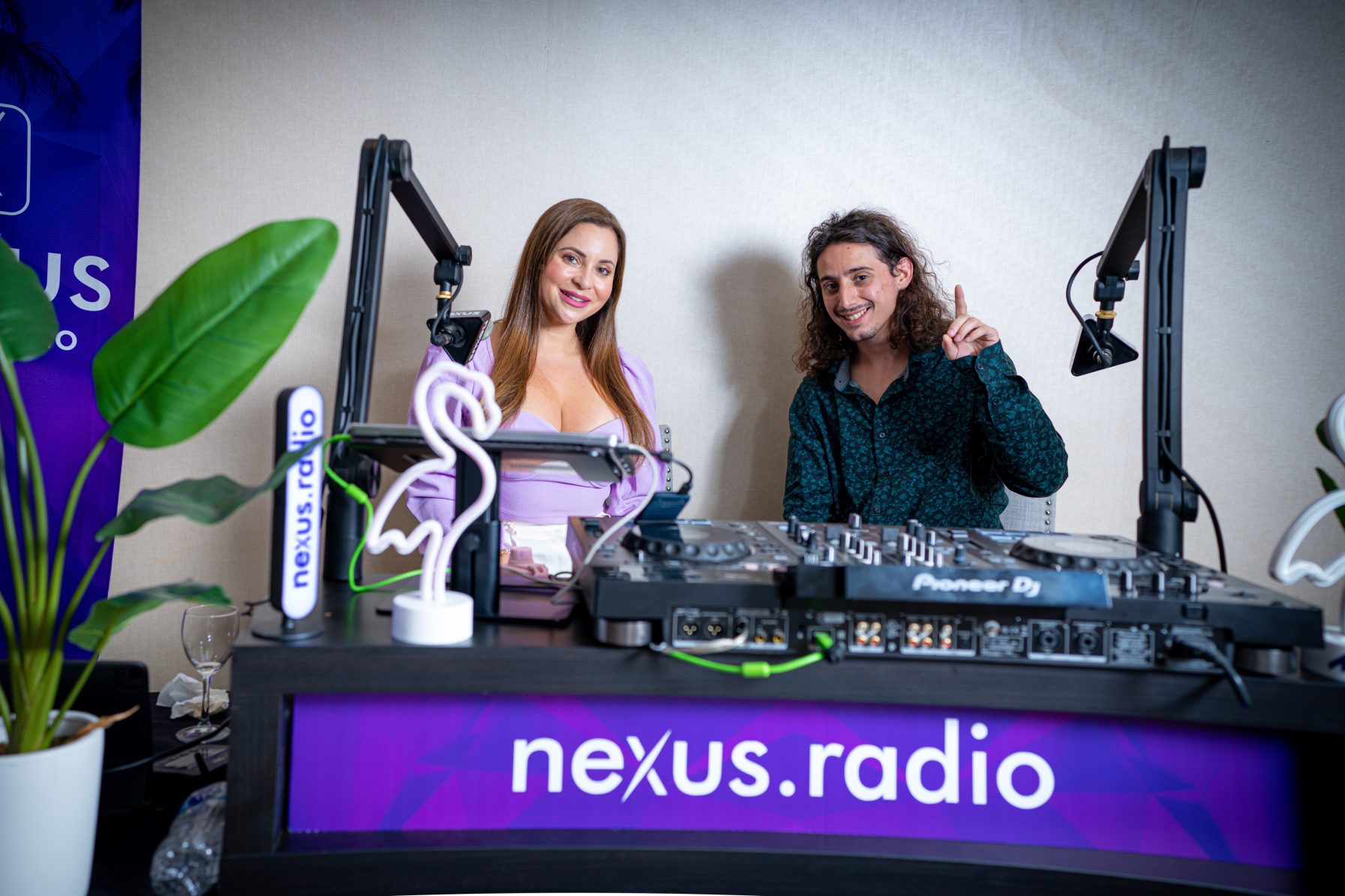 The music of Kung Pao is undeniably a mashup of many different genres and styles, from Latin beginnings to the Juke and drill influences of Chicago. "I make a lot of trippy music too. So, it'll cut through the speakers and cut through some ears. I think that sets me apart," he further explained. His ability to create something "trippy" while including all new elements gives his music its distinctive tone.
Kung Pao, also known for his DJ sets at fashion events and galleries has traveled the world while playing music heavily influenced by drill and lo-fi. This year has several treats for the DJ's avid listeners. "I'm hunkered down in Miami. I've been doing a couple of events out here. I'm a resident DJ for Miami Community Radio so that you can check that out more online. I think I'll bounce over to the West Coast and do a little tour, but I can't say too much about that," he teases.
Just recently, Kung Pao participated in the Synth Battle held in Wynwood during Miami Music Week, winning listeners' hearts. "There was like 50 to a hundred people there. I was like, amazing. But, you know, it's just been super cool. I've been super blessed this whole week."
When asked what the craziest dream he has ever had, Kung Pao conquered the music scene and the fashion world. "I had a dream that I made it into this clothing brand, which was on par with Goyard and all this stuff. And, you know, my folks are fashion designers or used to be fashion designers since I was born. So I told 'em about it, and they said, "Oh my God!" Then, the DJ cracked a lighthearted jest, "Well, dreams do come true."
To learn more about Kung Pao, including which movie he would live in, listen to our full interview below: