1986-2005: The Formative Years
Stefani Joanne Angelina Germanotta, popularly known as Lady Gaga, was born in Manhattan, New York City on March 28, 1986. Growing up, she displayed a keen interest in music, which her parents nurtured. She learned piano at a young age and began performing at open mic nights by the time she was 14.
After a brief stint at New York University's Tisch School of the Arts, she left to pursue a music career full-time. This decision would pay off in just a few years, setting the stage for a grand entrance into the world of music.
2006-2009: Breakthrough with "The Fame"
In 2006, Gaga started working with music producer Rob Fusari. Her unique blend of talent and flamboyant style caught the eye of music executive Vincent Herbert, who signed her to Streamline Records, an imprint of Interscope Records, in 2007.
Lady Gaga's debut album, "The Fame," was released in 2008 and was an immediate success. The album produced chart-topping singles like "Just Dance" and "Poker Face". The Fame's electropop and synth-pop sound, combined with Gaga's unique and eccentric style, made her an instant icon in the music industry.
2010-2013: Continued Success and Experimentation
In 2010, she released "The Fame Monster", an EP with chart-topping hits such as "Bad Romance", "Telephone", and "Alejandro". The EP showcased her ability to fuse catchy pop tunes with deeper themes of fame, love, and sexuality.
She followed up with the release of her second full-length album, "Born This Way", in 2011. The album, noted for its exploration of electronic rock and techno-pop, became a massive commercial success, with its title track becoming an anthem for the LGBTQ+ community.
2013 saw the release of "Artpop", an album that drew influences from a wide range of musical styles and reflected Gaga's interest in merging art with pop culture. While the album received mixed reviews, it nonetheless produced popular singles like "Applause" and "Do What U Want".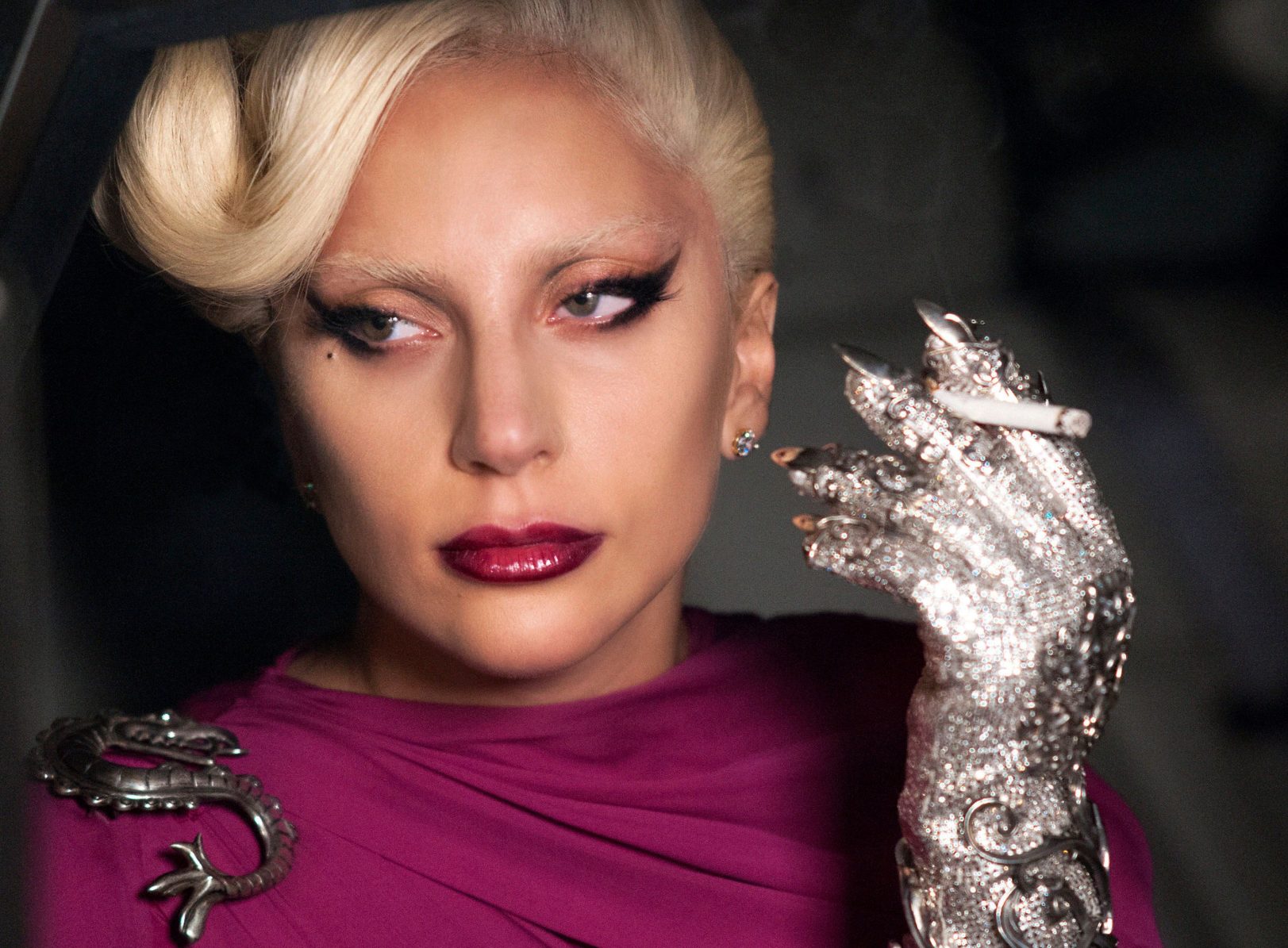 2014-2019: Ventures into Jazz and Acting
Lady Gaga took a detour from pop music in 2014 with the release of "Cheek to Cheek", a collaborative jazz album with Tony Bennett. The album demonstrated her versatility as a musician and won a Grammy for Best Traditional Pop Vocal Album.
She returned to her pop roots in 2016 with the release of "Joanne", an album inspired by her late aunt. The album's stripped-down sound and emotional vulnerability were well-received by critics and fans alike.
Gaga made her first foray into acting with a leading role in the fifth season of the TV series "American Horror Story", for which she won a Golden Globe Award. She further cemented her acting credentials with a starring role in the 2018 film "A Star Is Born", for which she was nominated for an Academy Award and won an Oscar for the song "Shallow".
2020-Present: "Chromatica" and Beyond
In 2020, Lady Gaga released "Chromatica", a return to her dance-pop roots. The album, featuring hits like "Rain on Me" and "Stupid Love", debuted at number one on the Billboard 200.
Throughout her career, Lady Gaga has been lauded not only for her musical prowess but also for her activism and philanthropy, particularly in relation to mental health and LGBTQ+ rights. To this day she continues to work in both music and acting, making her an enduring icon in the entertainment industry.
Through her distinctive style, versatile talent, and unwavering commitment to self-expression, Lady Gaga has left an indelible mark on pop culture. As we look forward to her future endeavors, there's no doubt that she'll continue to push the boundaries and inspire audiences worldwide.