Italian DJ and producer Lollow joined us at the Greats Brooklyn pop-up studio during the Nexus Lounge Miami. He talked about his musical background, teased upcoming projects, and participated in our Take 5 series!
Lollow started as a local DJ, performing regularly at clubs in Rome and showcasing his artistic and professional skills behind the turntables. He is a naturally curious, imaginative, and passionate man who is constantly on the lookout for fresh concepts and emotions to include in his compositions and DJ performances.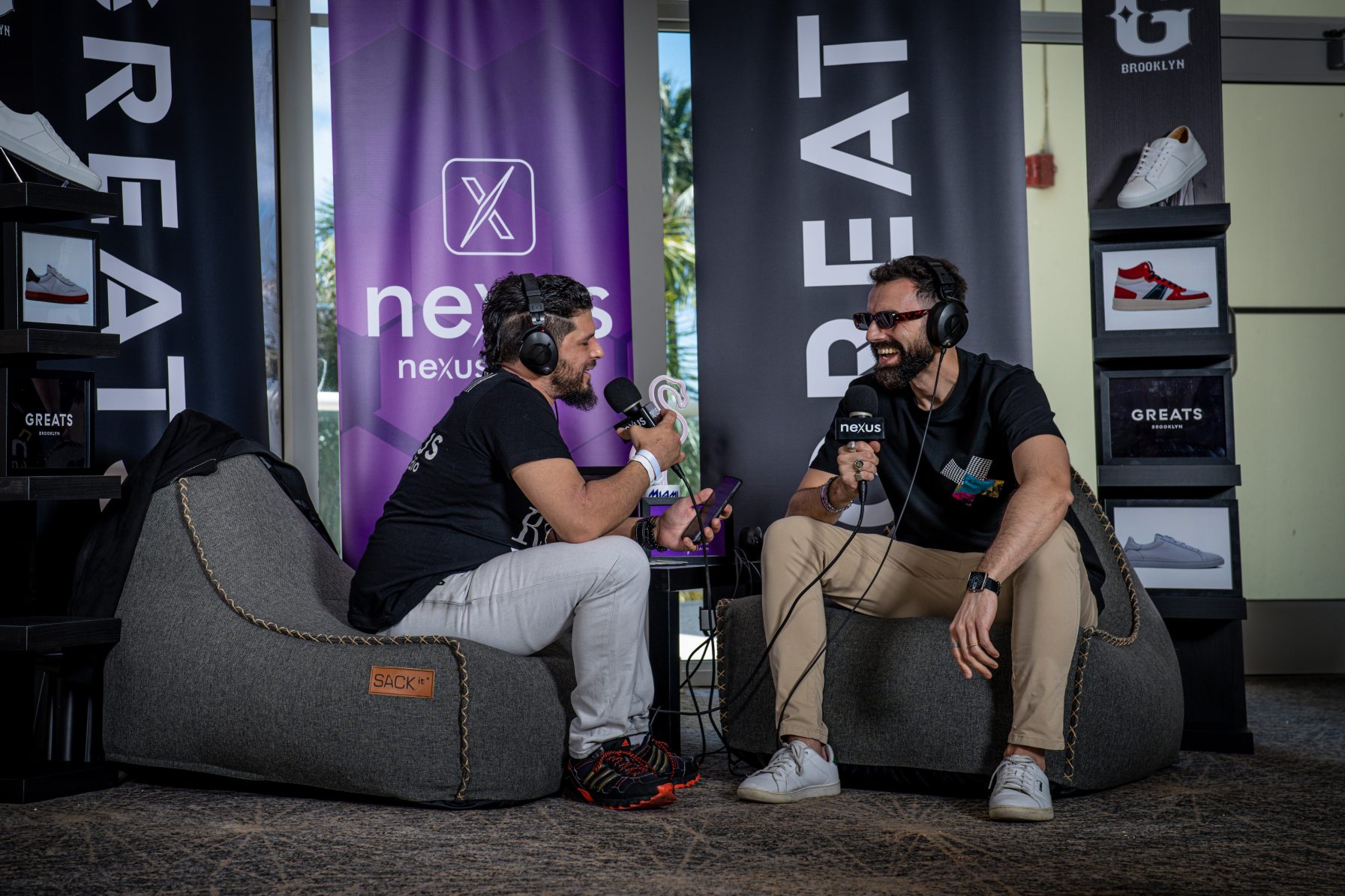 The Italian DJ's first release on Black Lizard, "Voodoo," is a hypnotic tech house ritual with deep, mystical undertones, perfect for drifting off to in your headphones. It features a seductive and passionate acoustic guitar that takes us to the heart of a South American jungle, where magic and desire collide.
Recently, Lollow has been making waves in the music scene with his latest track, "Hey Papi," on Panta Rhei. This song is a prime example of his signature sound, which fuses Latin rhythms with upbeat house production and earworm vocal hooks.
The public initially heard the song during Miami Music Week, which was met with enthusiastic applause. "This is my first time in Miami and during the Miami Music Week. So it's so exciting; I have a lot of parties and events," the DJ gushed. In just one month, "Hey Papi" amassed over 35,000 streams and expanded his fan base significantly.
With his musical prowess and dedication, Lollow is an artist to watch out for. For him, music is what makes his world go round. "It's very important for my life; it encourages me to go on, to be always on track. It's my life, and I love it."
To learn more about Lollow, including his definition of success, listen to our full interview below.