This week's flashback takes a closer look at Michael Gray's "The Weekend," released as a single in 2004 through Altra Moda Music and Ultra Records, and marking the artist's solo debut.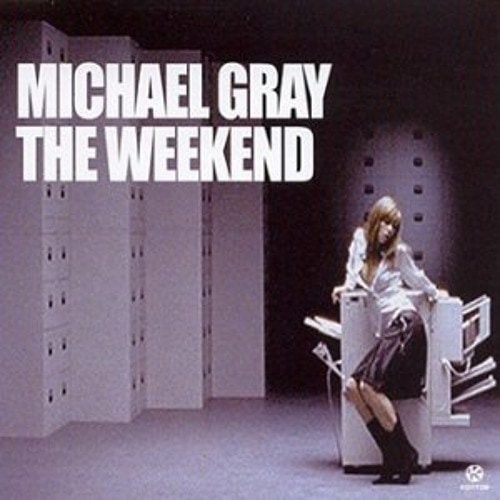 Featuring vocals from English singer Shèna and boasting a production that combines late-house with Kerr and Oliver Cheatham samples, "The Weekend" enjoyed significant success both domestically and abroad, topping the UK, Australian and Hungarian dance charts, peaking at #7 in the UK Singles Chart and breaking into the top 10 on Billboard's Hot Dance Airplay chart. The track also received notable airplay in Belgium, Finland, the Netherlands, and Ireland.
The original UK CD Single for "The Weekend" offered up a widely played radio edit, as well as an extended vocal mix, an original 12-inch mix, a video directed by Mike Harris, and a Nic Fanciulli Vocal Mix; enhanced CD singles were released to German, Austrian and Swiss markets and featured a remix by Da Loop Brothers and Sunloverz. Michael Gray recently revisited this hit with a set of 2020 Sultra remixes—including a radio and instrumental edit— that offer a more mellow production, heavily featuring strings and bongos and leaning further into the track's disco source material.
Before "The Weekend," Michael Gray's only other significant solo release was "The Brits 1990 (Dance Medley)", which peaked at #2 on the UK Singles Chart. The majority of this producer's output before and during his first single release was in collaboration with John Pearn as part of Full Intention, a prolific remixing duo known for their reworking of tracks by artists such as Whitney Houston, Jennifer Lopez, and Frankie Knuckles. "The Weekend" later served as the opening single on Michael Gray's only album, Analog Is On—which enjoyed a limited release throughout the Japanese market in 2007—and was featured in both a Honda commercial and an episode of Ugly Betty.
There's no denying the danceability and uplifting quality of this house track, at the center of which is a pulsating four-on-the-floor dance beat and an earworm of a synth sample taken from American group Kerr's 1984 single "Back at Ya." Also prominent throughout the track is a grounding and grooving bassline and a chorus whose lyrics and melody are sampled from R&B and disco legend Oliver Cheatham's 1983 smash hit, "Get Down Saturday Night." On "The Weekend," the chorus is sung by Shèna—a longtime collaborator to both Michael Gray and Full Intention—and replaces Cheatham's original lyric ("I can't wait for Saturday to begin") with "I can't wait for the weekend to begin."
Since dropping "The Weekend," Michael Gray has released a steady stream of singles and remixes, both as a solo artist and through Full Intention. In addition, the producer continues to collaborate with a wide variety of artists and producers, with his most recent release, "You Bring The Sun", featuring production and vocals from Phebe Edwards and Seamus Haji.
"The Weekend" is a dance track that remains one of the artists' most celebrated releases and is firmly planted in the hearts of house and disco fans everywhere; if you haven't yet, listen to this iconic track. We recommend the eight-minute original 12-inch mix for the full and frankly incomparable Michael Gray effect.