We caught up with C-FAST at Nexus Radio's Miami Music Week Pop-Up to discuss this Italian-American duo's latest projects, their experience visiting Miami, and their philosophy around wearing masks during performances.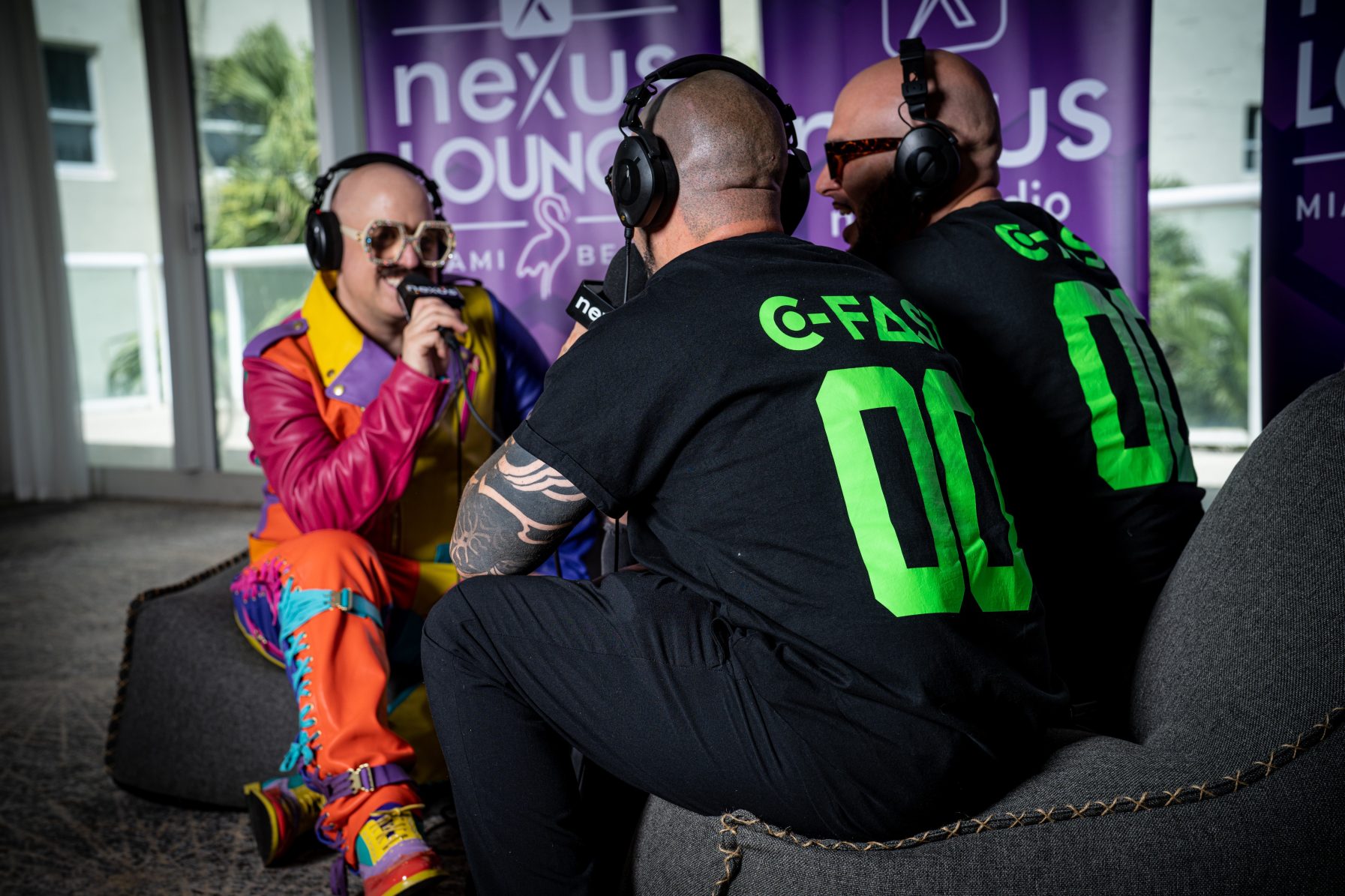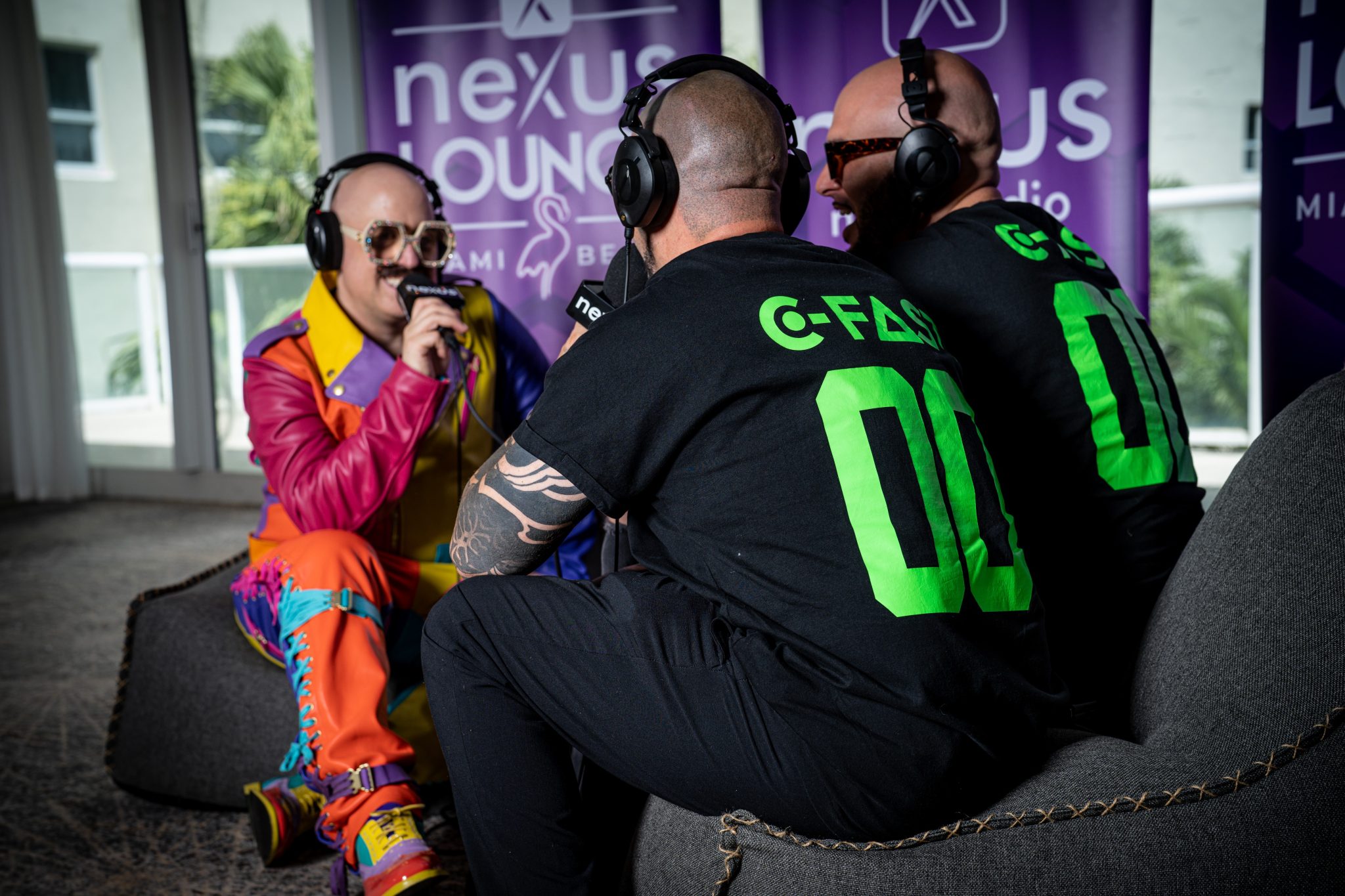 C-FAST has ranked #145 in the Top 150 Dj Mag 2021 and #142 in the Top 150 Dj Mag 2022, but that's just the beginning of their significant list of achievements. They've released music on major dance labels and performed across Europe and the United States, and their "C-Fast World" radio show is broadcast exclusively on Revolution 93.5 fm in Miami. They have also been supported by many important names in the industry, including legends like Tiesto, David Guetta, and Martin Garrix.
If you've heard of C-FAST, you probably associate them with their iconic masks that evoke skeletal systems in green LED lights. We've had the privilege of interviewing the duo at past events, including the Amsterdam Dance Vent, where they revealed their faces publicly, a fact we remind them of when they sit down with us at MMW.
Fan interactions mean a lot to this duo, who are glad to be receiving some recognition for their varied and excellent musical output. C-FAST has several exciting projects lined up for the year, including a track with Cliff Neptune named "Speed It Up" and a track titled "Jade," released in February through the duo's label, C-FUTURE Records.
Toward the end of our interview, we get into our Nexus Radio Take 5 Series, a segment wherein we ask our guests questions ranging from funny to inspiring to just plain odd. First up, we're curious to hear what the duo thinks of A.I. and its influence on the creation of electronic music—they tell us that while the tools might help a lot, they think the creative process ultimately has to come from within.
When we ask C-FAST how they define success, they offer alternate but harmonious opinions.
Before they go, C-FAST shares with us their motto ("Be impatient for small things. Be patient for big things") and tells us about a couple of random acts of kindness that they hold near and dear to their hearts. We'll let you discover these stories and lots more on C-FAST through the full-length and exclusive interview below!