Maxim Lany has steadily garnered attention as a familiar face in the Belgian Melodic Techno scene, a regular on the Armada Electronic Elements label, and an exclusive Armada Music signee. In addition to producing music on some of the most renowned labels in the industry, he shared the decks with many notable artists, including John Digweed, Sasha, Jamie Jones, Lee Burridge, Adriatique, Kölsch, Bedouin, and many more.
Maxim Lany will undoubtedly return to the stage at ADE this year, but he won't just be performing; he will also be imparting knowledge to the next generation of musicians. For the Belgian DJ, music production doesn't have to be complicated, and the end product doesn't have to be flawless. Although many producers emphasize making a good sound as perfect as possible, sometimes a slight imperfection is all that's needed for a song. And who better to drive that point home than Belgian DJ/producer Maxim Lany? It will be done during a live, interactive masterclass event with Armada University, Ableton, and Other Echo at the Armada Music HQ in Amsterdam.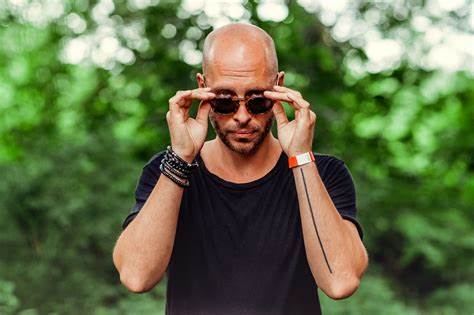 Moving on, the song "Renaissance" by Maxim Lany, released in 2019 on Armada Electronic Elements, hit home for him in a massive way. It has received over 1.5 million Spotify streams and strong support from industry giants like Kölsch, Solomun, Lost Frequencies, David Guetta, and Eelke Kleijn, and it was included in the Tomorrowland Winter after movie. Just recently, the DJ got inspired to update his iconic classic. "I thought that not only myself but also this track deserved a second round. And as soon as I knew that I would be playing the main stage of Tomorrowland this year with a lot of big artists, I said we needed to put this record into a new version to be able to claim it again. So that's what I did."
Maxim Lany has been busy creating music and doing live shows for the past few months, but despite his hectic schedule, the artist is not backing down. His latest tracks target the underground circles, and it is another back-to-back designed with clubs in mind. This two-track release, which ranges from the ominous, suspenseful, and occasionally dramatic "Rhapsody" to the glassy plucks and forward-thinking attitude of "Endgame," is sure to stir up the world's nightlife scene. "During the pandemic, I realized that it's also dangerous when you don't play, so I need to keep my mind busy." With all these productions ongoing, we should expect a lot of music to come out soon.
Our Take 5 series sees the funny side of the DJ. When asked what his guilty pleasure food is, he answered, "I call it chips, not the French fries, but the bag of chips like Lays. I don't have it at home because if it's in the closet, oh my God, it kills me." He also joked that it has to be destroyed until the end, and I think we can all relate!
To discover more about him, check out the full interview below and be amazed by the superpower he desires!