Spanish DJ and electronic music producer Mind Music joins us at the Audionamix pop-up studio during the Nexus Lounge Amsterdam. He shares his fantastic experience at ADE, teases his latest project, and participates in our Take 5 series!
Mind Sylenth (now known as Mind Music) is a blossoming and brilliant international DJ from Barcelona. He has enthralled thousands of fans around the world with his sound. Passion, hysteria, and favorable emotions…Mind Sylenth makes every set a great show, sharing and delivering his rush of incredible adrenaline to the audience on fun-filled afternoons and nights. This young artist made his debut as a resident at two of the best Barcelona clubs: Barcelona Beach Club and L'Atlántida. His profession has empowered him to share stages with the best DJs in the world.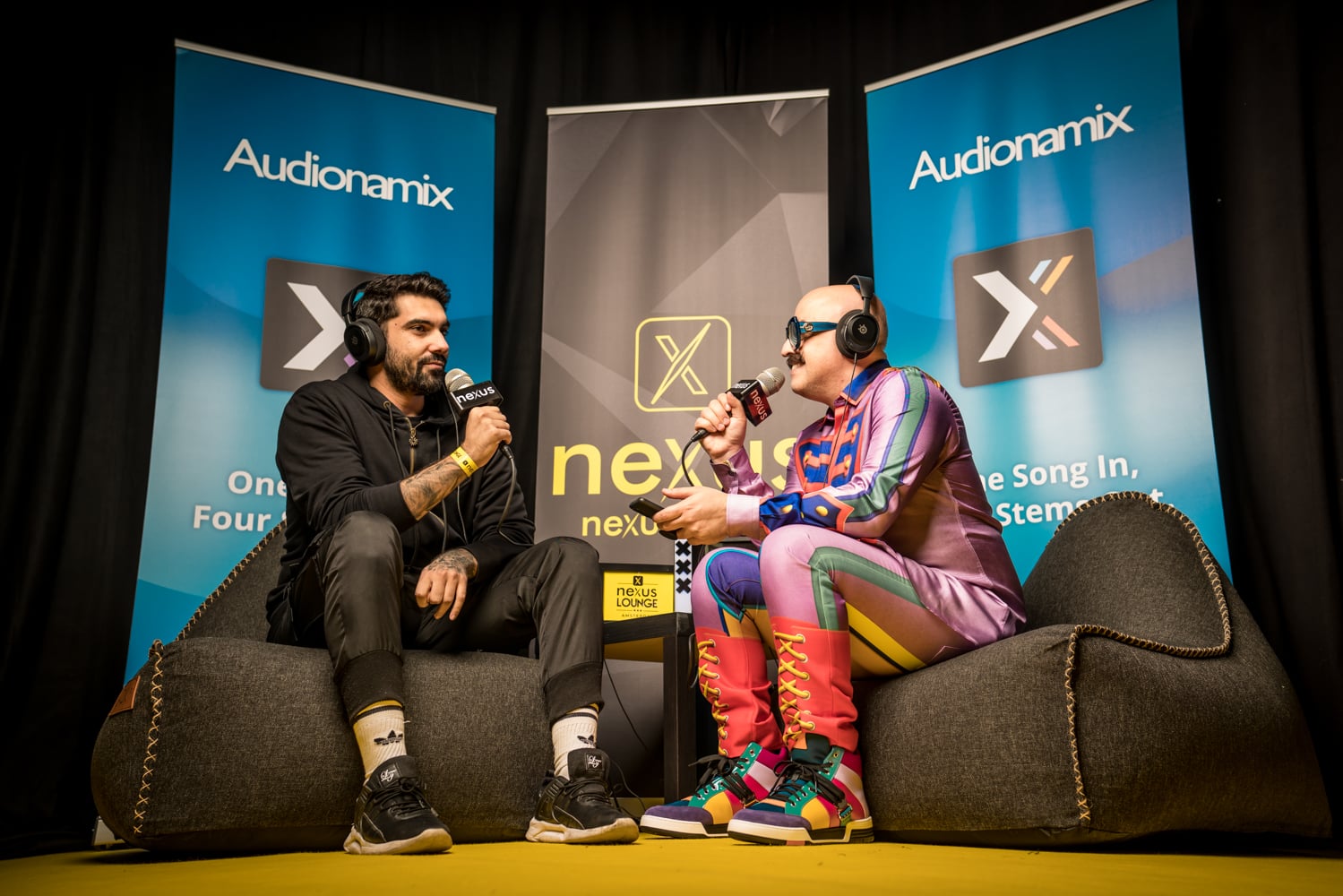 After several years of massive and successful hits, Mind Sylenth decided to make a mark with his Tech House and House sound as Mind Music. This transition started when a motorbike accident happened two years ago, and he was so close to dying. "I was one year and a half trying to walk again and making a recovery, a hard, hard, hard recovery. And I did a transition about Mind Sylenth with mainstream music. And now I transition to Mind Music, and now I'm in on the wave of house, tech house, and this kind of sounds, and I'm so happy, I'm so proud of this."
The young and talented DJ has already conquered several venues around the globe with his powerful music, including in the UK, France, Ibiza, Barcelona, and South Korea. And now, he's set to dominate Argentina, Chile, Colombia, and Mexico with his Latino America End Tour, which will start this December and end in April 2023.
Despite his serious and stern demeanor, Mind Sylenth is a delightful character, as shown during the interview. When asked if he would like to have eyes at the back of his head, he answered, "I won't, to see things that may be abnormal; I don't want it because we are on a scene where there are many haters and if I can't see them, it can be better," the DJ laughed. Clearly, Mind Sylenth appreciates his solid fans more than his haters.
To learn more about Mind Sylenth, including the most spontaneous thing he has ever done, listen to our full interview below.