Few artists have brought the energy and passion of gospel music to EDM in quite the same way as American Singer Kim English. With her incredible voice, unbeatable energy, and club-tactic sound, it's no wonder her music swept the scene and left a pretty unforgettable legacy.
Last year, UK-based DJ Schak sampled English's iconic track "Jumpin' & Bumpin'" for his song "Movin' All Around." Building on so much of what made English's track iconic, "Movin' All Around" has been making its way through the clubs and bringing a new generation of fans to English's incredible sound. Today we'll be looking at the track that inspired this recent hit and the fantastic artist behind it.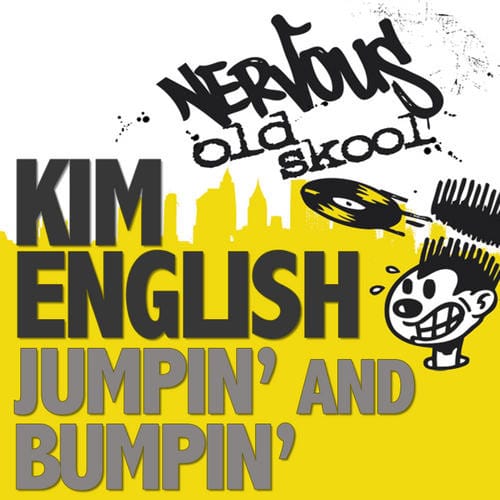 A Stellar Career
For Chicago-born Kim English, the late '90s were a constant run of success. From her debut single ("Nitelife," 1994) to her first hit ("I Know A Place", 1995), her career had well and truly hit the ground running, and it was only a matter of time before someone with her outstanding music skill made it big.
And make it big, she did with six hits in a row, all of which got as high as No.2 on the charts and five of which made their way to the coveted top spot. By 2002, English had gone from relative obscurity to having a real name for herself. Although her output slowed down a little in the years to come, she nonetheless released music until 2009's "Nothing's Impossible".
If you want a track that best sums up everything great about Kim English's signature style, then "Jumpin' & Bumpin'" is probably just that track. It's a fast, fun dance floor hit with the perfect party sound to get you in the groove. But, at the same time, it has a certain laid-back '00s feel that makes it the perfect summer hit. This is just the track you can imagine playing through a boom box on a hot summer day while you bathe in the sun or dance with your friends.
In terms of English herself, "Jumpin' & Bumpin'" shows off the best of her skills. It gives her gospel-trained voice a real chance to shine as the centerpiece of this song while blending it perfectly with the millennium disco style. It's a great entry point into her music and this era of dance music as a whole. 
Losing A Dance/Gospel Legend
In 2019, at just 48, the EDM world lost a beloved star. English, who had been on dialysis awaiting a kidney transplant for some years, passed away due to kidney failure in her home city of Chicago, Illinois.
Soon after, the tributes from fans and fellow artists came rushing in. British DJ Paul Woolford described her in a tweet as "incredible," stating that he had "been absolutely in awe of her voice since she started to release music in the 90s" and felt honored to have a chance to work with her. Meanwhile, former Defected Records CEO Simon Dunmore described her tracks "Nite Life," "Learn 2 Love", and "Supernatural" as "house classics."
Movin' All Around
DJ Shack's "Movin' All Around" uses English's voice in a new and creative way, and, in doing so, it's drawn a lot of attention in its own right. That being said, while both tracks are well worth your time, go ahead and take a moment to explore the work of an artist who brought all her passion and faith to the table to create something truly unique. Kim English was a gift to the music world.