Multi-talented DJ Sam Stray Wood joins us at the BPM Music pop-up studio at the Nexus Lounge Amsterdam. She talks about her ADE experience, promotes the latest projects, and participates in our Take 5 series!
Sam Stray Wood, a British native who can DJ, dance, sing, rhyme, and vocal produce, is a talent hoarder! After being noticed as a dancer and choreographer for prominent Italian Artists, she moved to Italy, where she became a music artist. She was drawn to the club scene despite performing on TV circuits and live shows. She transitioned from writing rap songs to soul/funk urban hybrids to house music and added DJing to her musical life. She then went on the road performing as a musician while venturing into TV and radio shows as a DJ.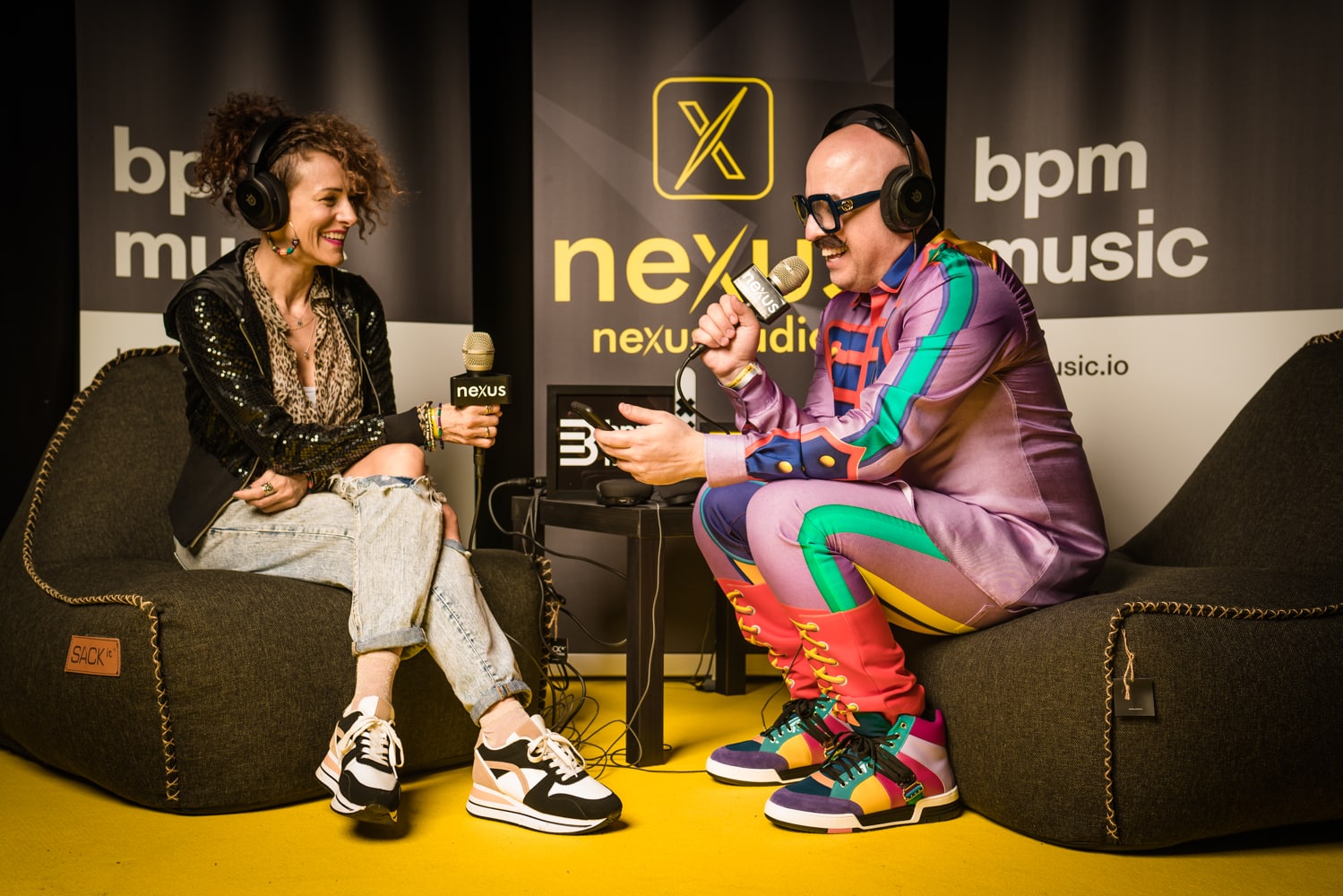 Since the beginning of 2019, Sam Stray Wood has successfully released multiple hit tracks on Spinnin' Records, and the year 2021 started off with a release on Hexagon called GET LIT, which she worked on with Leandro Da Silva. However, BIG FLEX, released on The Myth Of NYX, Future House Music, was among her most incredible wins. It has received support from several industry giants, including Tiësto, Raven & Kreyn, Djs From Mars, Hardwell, Madison Mars, R3HAB, Going Deeper, Firebeatz, Promise Land, Yves V, and many others.
She recently made another significant step in her musical career by performing her debut at the Amsterdam Dance Event. "We had that forced break for two years, so I've seen a lot of people I haven't seen performing. Tonight we're at Bravo with Gary Caos, so I'll be performing there, complicating my life by singing while Djing," the DJ joked.
As we got to know her better, Sam Stray Wood shares the same view of music as the soundtrack of our lives as the rest of us. When asked if music has the power to change her mood, she answered, "it can pick you up; it can bring back a memory. I mean, even a sad memory, but it's somehow nostalgic, so it's still familiar. So even though it might be a sad time, it can give you that feeling of exactly where you were."
Listen to our full interview below to learn more about Sam Stray Wood, including her warning label.